Jason Sealock
I get asked about specific items I use for bass fishing all the time, and that can get overly detailed when it comes to terminal tackle. While there are always new things being developed in terminal tackle to make lures do different things, I keep my terminal box real simple, small and easy to travel with.
Generally speaking, I like a heavy duty 3600 size single tray box to store my terminal tackle. Because of the weight of the box, I went with the Bass Mafia 3600 Ice Box Casket. I like that size, as it fits in a bag as easy as my boat. That box can be dropped and not spill everywhere, and you can jump up and down on it and not hurt it or yourself.
Here, however, is a look at what's inside my terminal tackle box.
(1 of 7)
The loaded terminal tackle box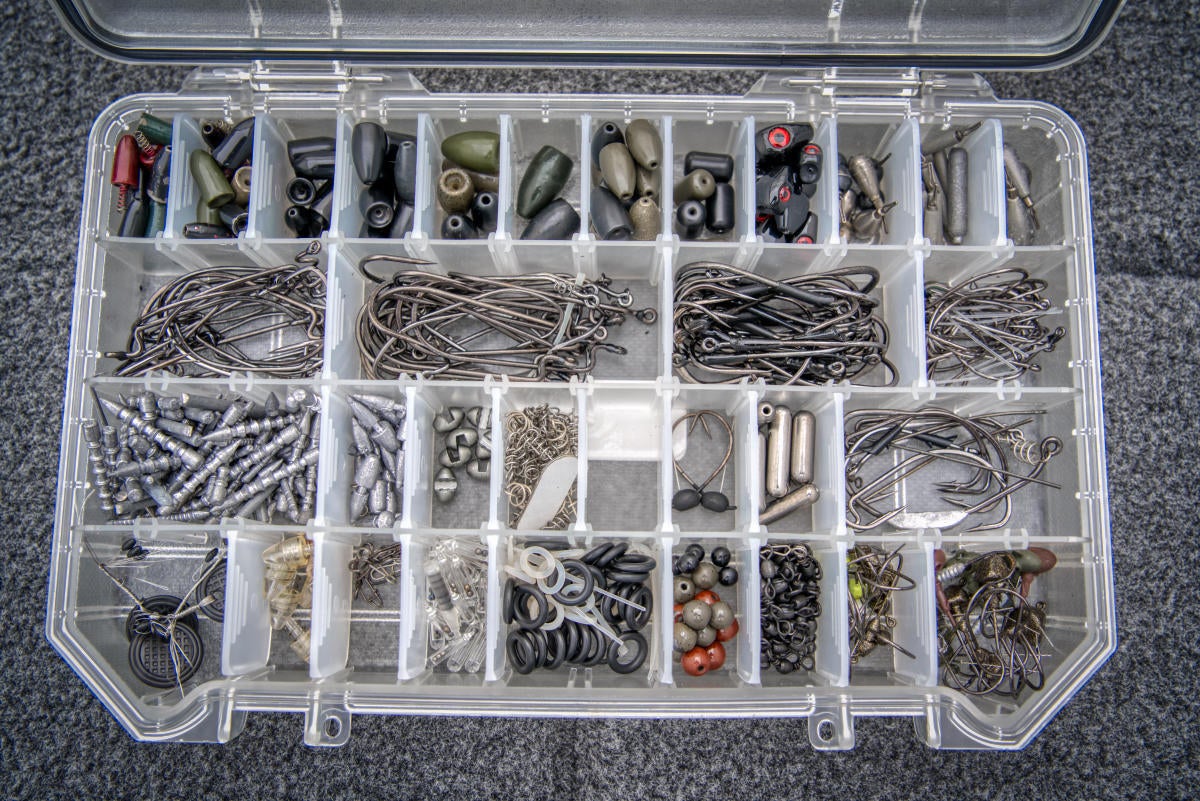 Jason Sealock
I have weights across the top. Then a selection of hooks across the second row. Then I get into the specialty items in the last two rows. The main thing is finding boxes that keep everything nicely in their slots. If the dividers are flimsy, the weights can pop them out of socket and small components can jump from one compartment to another. And then you're spending time hunting tackle instead of fishing.
(2 of 7)
Simple Hook Assortment
Jason Sealock
I keep a simple assortment of hooks. I generally carry four styles of hooks that include the following:
EWG hooks
Offset Worm hooks
Straight shank flipping hooks
Finesse hooks for wacky, neko and drop shot
I will have 3/0 to 6/0 sizes of all the offset and flipping hooks and usually No 2 to 1/0 on the finesse hooks in small diameter and larger diameter steel as well as weedless options to cover all of my finesse bases.
I will also have one compartment that has specialty hooks like Tokyo rig hooks, swimbait hooks, flick shake hooks, and tube hooks.
I have a lot of VMC hooks, Trokar hooks, Mustad Hooks and a few Owners in there as well.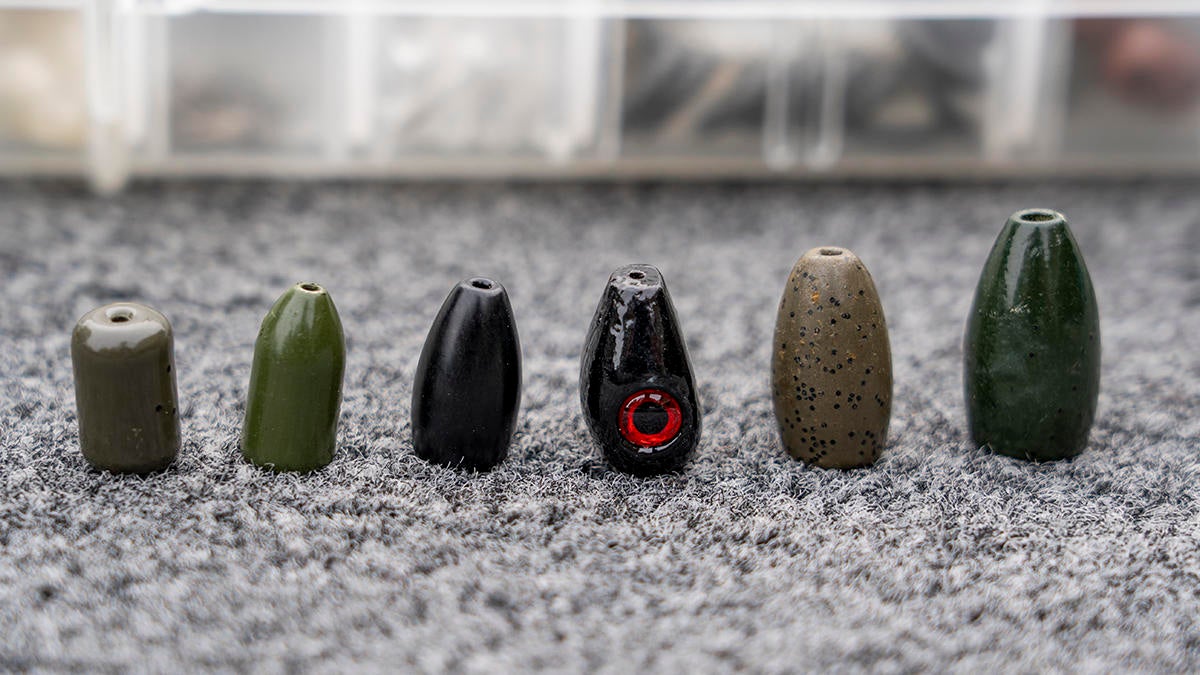 Jason Sealock
I will carry a variety of slip sinkers from 1/16-ounce up to 2-ounce tungsten weights. I have slip weights for Carolina rigs, Texas rigs, punching rigs and other slip type applications. 
Most of my bullet sinkers are 3/16 ounce to 1/2-ounce for my Texas rigs. I usually carry 3/8 to 3/4-ounce barrel weights for Carolina rigs and then 3/4-ounce to 2-ounce weights for punching mats.
I keep some VMC, Strike King, Jenko and other various tungsten company weights at my disposal. 
(4 of 7)
Drop Shot Weights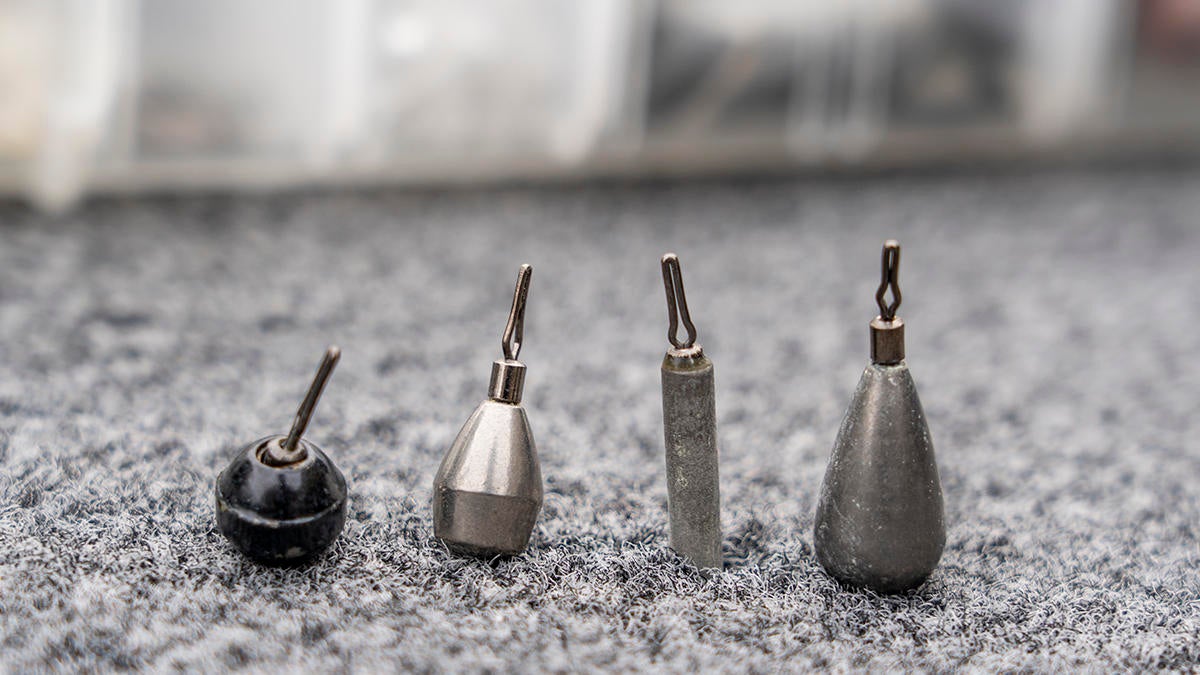 Jason Sealock
I carry a few sizes of drop shot weights to cover the bases. Some 3/8-ounce ones for deep current. Some 1/4-ounce ones for most applications and some 1/16 and 1/8-ounce sized ones for penduluming a drop shot in open water.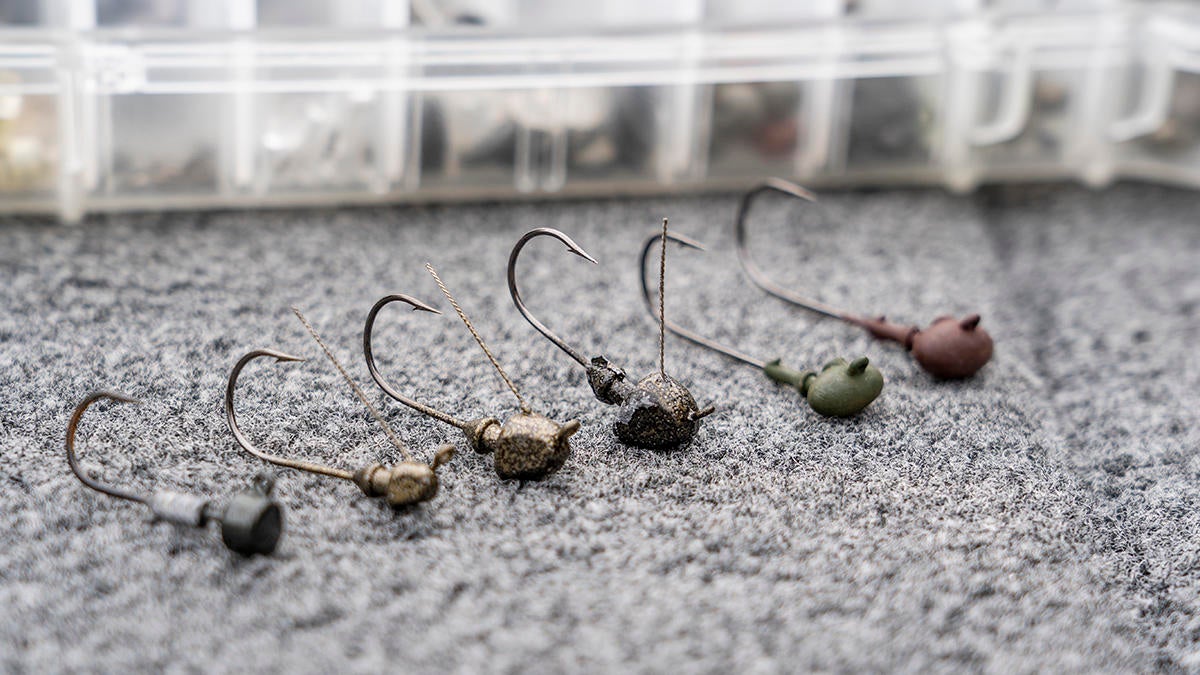 Jason Sealock
I carry a smattering of Ned rig heads and shaky heads for finesse fishing. I have a separate Ned box that has heads and plastics in it. But I keep a few in this box too just in case. I also have shaky heads in a few sizes to keep my options covered. 
I've got Z-Man, 5 Fish Lures and Mustad jigheads in there right now.
(6 of 7)
Specialty Weights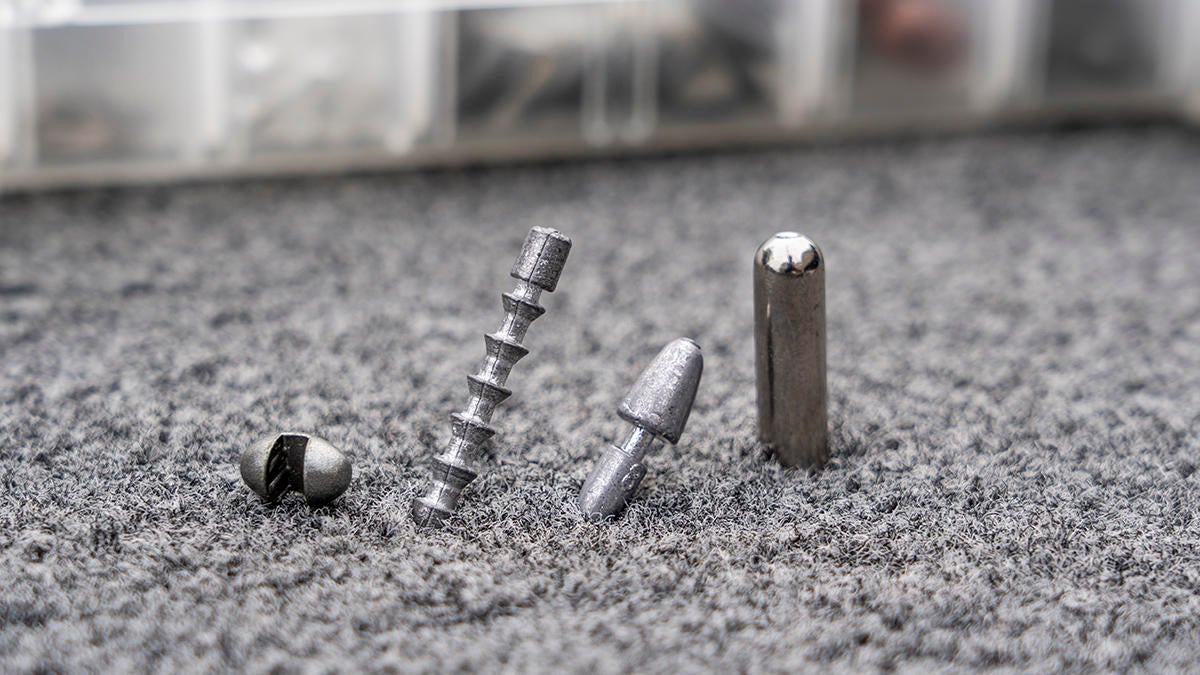 Jason Sealock
I also carry weights for wacky rigging, belly weighting, neko rigging and Tokyo rigging. I will also throw lead tape, or suspend strips in there for good measure at times. Having options to weight different presentations can make a good presentation much better.
(7 of 7)
The hodge podge of necessity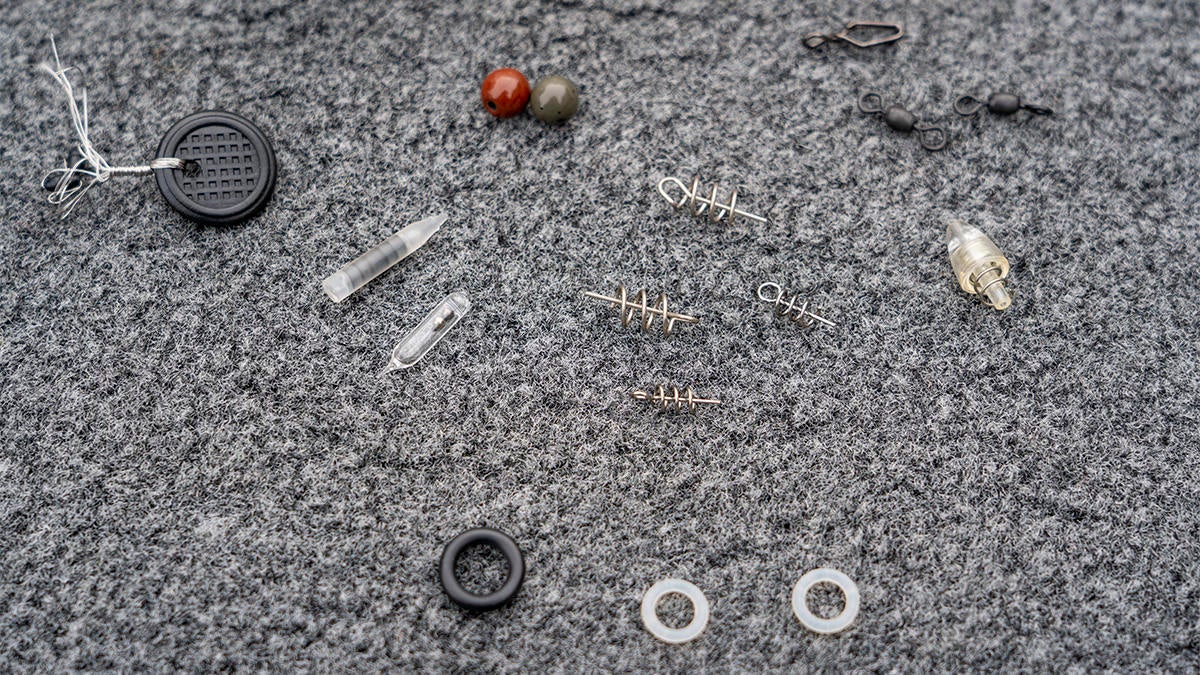 Jason Sealock
Then there is the smattering of random stuff you need for covering lots of applications that include but are not limited to the following:
That about covers everything I need for just about anywhere I bass fish in the country. There are obviously other options, but I culled most out if I didn't use them in a year of fishing. This is the box I settled on for all my bass fishing needs since then.
Other good terminal tackle box options I like: