One of the finest rods I've fished with recently has to be the Ark Reinforcer casting rod. Super light, very sensitive and lots of fine detailing in the rod line-up. It's the premier flagship rod in the Ark Rods stable and incorporates the best technologies. But they are awesome feeling and awesome fishing rods in the upper price range for the enthusiast angler. Here's a closer look at these high-end rods from Ark.
With high-end bass fishing rods, everything starts with the quality of the blank and then any technologies that can be incorporated that reduce weight while improving sensitivity and durability. Made from premium, un-sanded 46T HM carbon fiber, the Ark Reinforcer Series Casting Rods are made using exclusive, high-pressure carbon fiber rolling technology and infused with carbon nano tubing in between each layer of carbon fiber, resulting in a lighter, more responsive rod, without sacrificing anything in strength.
(2 of 8)
Intricate detailing
These rods have a crazy intricate design that is not gaudy but extremely detailed that I think makes the rods look really cool. The rods are light and unsanded and don't have clear coat weighing them down, so I thought this added effect was a really nice touch.
Turns out that effect is applied as part of their patented rolling technology that is blending reinforcing layers that ends up making the rod lighter and more sensitive as well as significantly stronger.
(3 of 8)
Quality Components
The Ark Reinforcer Rod Series used only the best components and craftsmanship on their guides, seats and handles. These rods feature Fuji PTS/TVS reel seats with soft touch layers, Titanium guides, portugal AAAA grade cork handles and lifetime warranties.
(4 of 8)
Refined touches throughout
Reels sit snuggly in the Fuji seat and the screw nut on the foregrip locks it down tight. The small bait keeper is in a great place to keep the rod from getting too scarred by lures and out of the way line catches while fishing.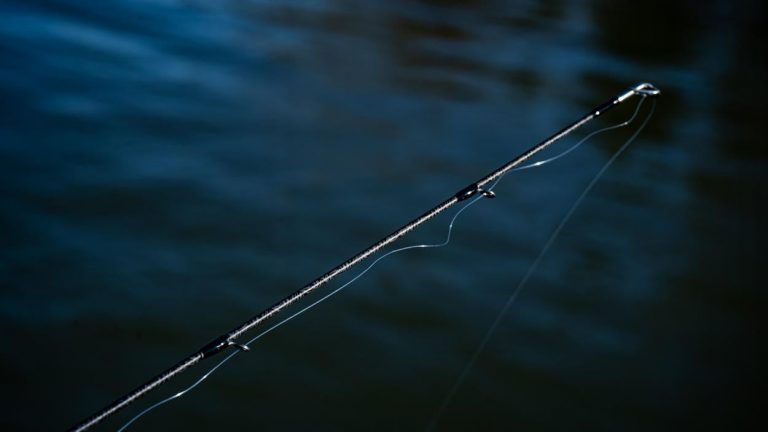 The tips on these rods are extremely sensitive. It's hard to show in a picture but the engineering on these rods makes them so sensitive even with the lightest lures. I've been throwing a lot of jerkbaits this winter and I can actually feel line jumps in my tip. I watch my line of course jerkbait fishing but occasionally I have turned my head right before a bite and felt the line jump on the rod tip. That is a fairly impressive display the unique characteristics of the Ark Reinforcer Series.
(6 of 8)
Smooth and comfortable handling
I've fished with 6-foot, 8-inch jerkbait rod and all the way up to the 7-foot, 6-inch MH rod with larger swimbaits on 1-ounce jigheads. I am very happy with the wide range of rods in this lineup. There are 10 casting rods and 4 spinning rods in the lineup. I've only fished four of the casting rods and they are some of my favorites right now.
(7 of 8)
Fishes more like a $500 rod
While this rod comes in at $349, it's an enthusiast rod that competes with the $499 rods in that upper price tier.
(8 of 8)
Quality blanks, components, engineering and design
I have really enjoyed fishing with the Ark Reinforcer Rod Series. If you're looking for high end rod without going to the top of the pricing tier, this is a rod series to consider. Light, sensitive, strong, great components, great detailing, stylish and sleek designs.
You can find the Ark Reinforcer Series at TackleWarehouse.com.