Jason Sealock
Bass fishing doesn't have to be expensive. There's absolutely nothing wrong with enjoying pricey gear, but it's certainly not a necessity for enjoying this sport. Affordably priced lures will catch plenty of bass throughout the entire year.
In an effort to help our readers save some money and enjoy more successful fishing trips this summer, I went to Walmart and bought five lures for under $7 a piece that we frequently use this time of year. No crazy prices or gimmicks—just meat-and-potatoes selections that produce real results.
For less than $35, you can load up on these lures and be prepared for nearly any summertime bass fishing scenario.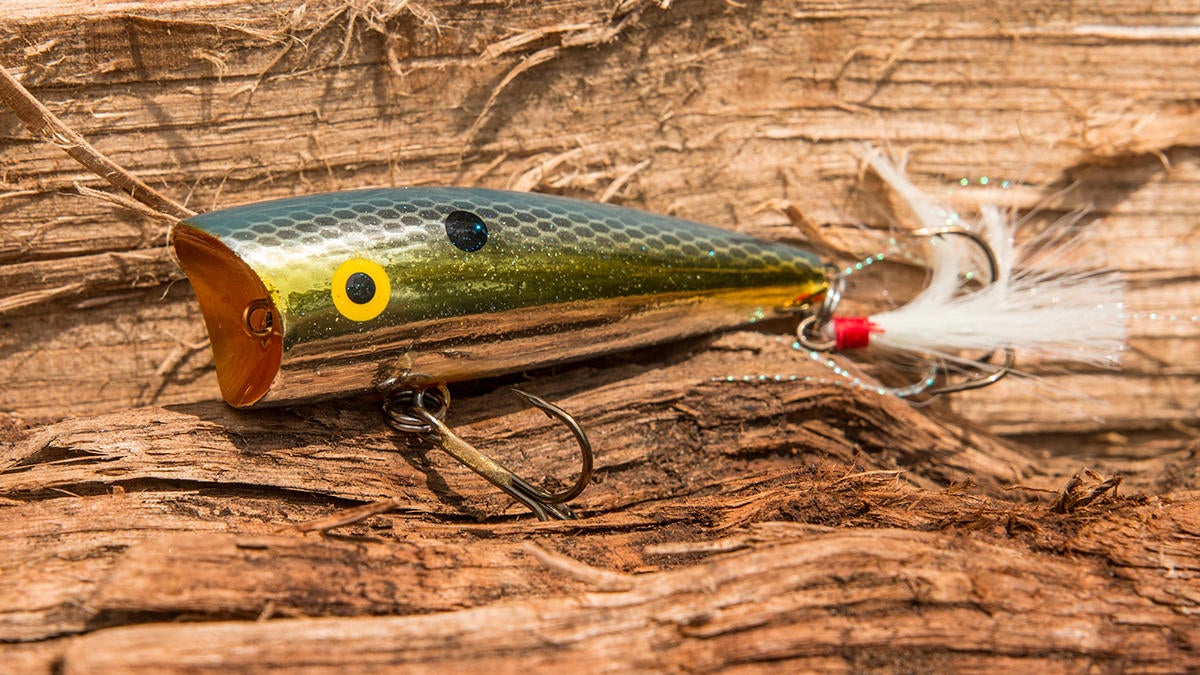 Walker Smith
When the bass finish spawning in the late spring, bluegill swarm to similar shallow-water spawning pockets and take their place. These post-spawn bass are worn out and tired from the rigours of the spawn, so they're looking for a large, protein-rich meal that's easy to find.
Topwater poppers, such as the Rebel Pop-R, do a wonderful job at imitating injured or surface-feeding bluegill. This particular popper is a staple that has been used by anglers for decades. You'll have great luck with matte or bone colors on cloudy days and chrome colors on sunny days.
Where to fish it: South-facing pockets or banks tend to be best for topwater poppers. These banks receive the most sun throughout the day, which warms eggs during the spawning process. If you're in shallow water and notice donut-like circles littering the bottom of the lake or pond, always make a few casts with a popper. Big bass will cruise the outside of these bluegill beds and ambush when they least expect it.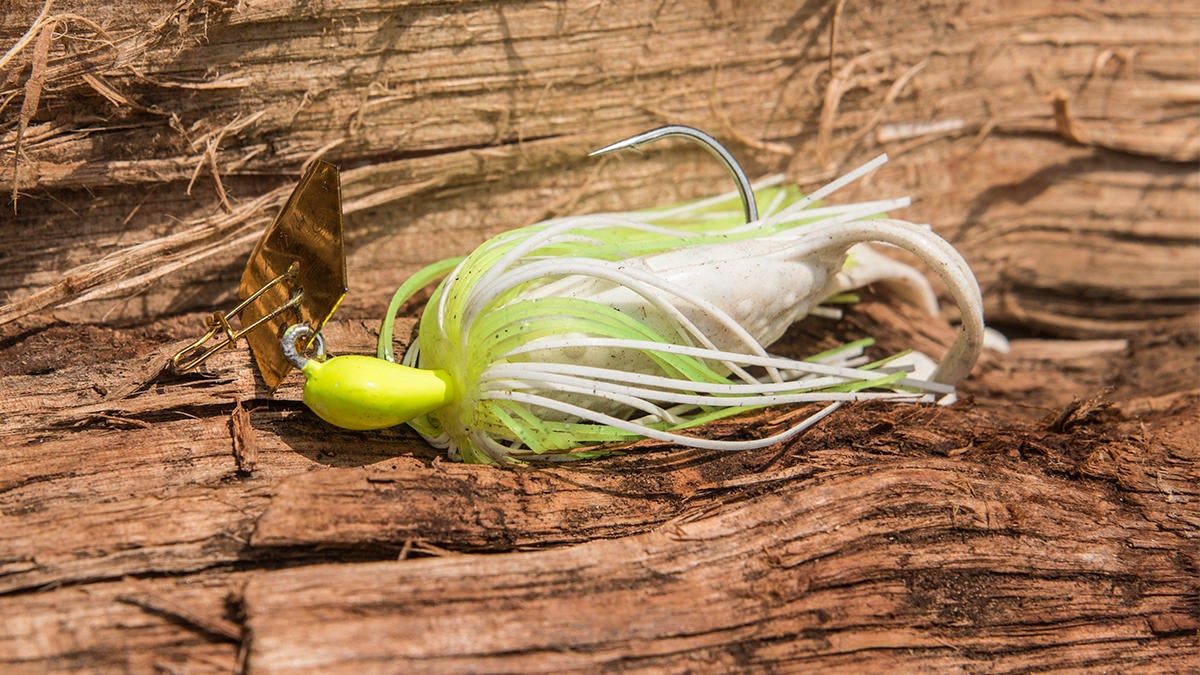 Walker Smith
Although there have been several iterations of the Z-Man ChatterBait over the years, the original ChatterBait remains a big-time producer throughout the entire year. The sound, vibration and action of this lure is a proven fish catcher and priced under $5 at Walmart, it's an excellent deal for anglers looking to get a lot of bites.
This particular lure doesn't blow out on a fast retrieve and allows you to dissect the entire water column with just a simple change in your retrieve speed. In the photo above, I actually used a Mann's Hardnose Frog as a trailer in order to bulk up the profile. Remember, bass are looking for big and easy meals right now and a beefed-up Chatterbait is awfully tough to beat.
Where to fish it: We tend to have the most success fishing the ChatterBait underneath boat docks and in vegetation. Whether it's bank grass or hydrilla-if it's green-wind this lure through it and hang on tight.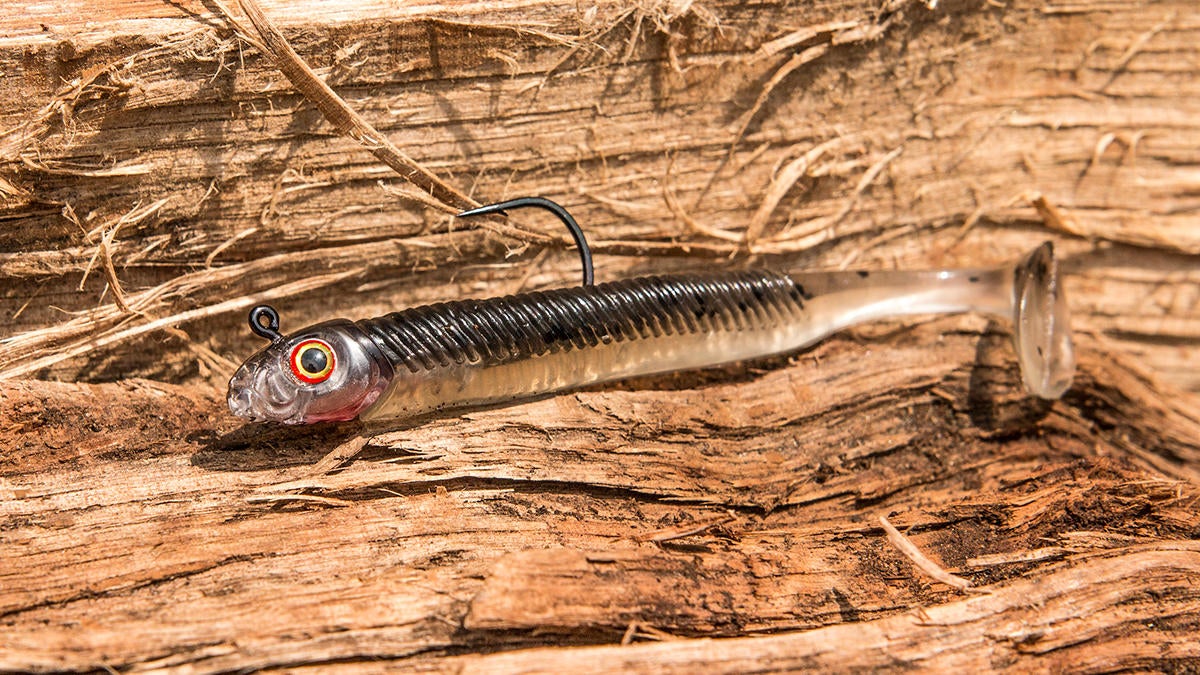 Walker Smith
When people think of summertime swimbaits, they often imagine those big, oversized swimbaits that anglers fish in deep water. While those certainly work, a more affordable option is a smaller swimbait. We frequently use the Storm 360GT Searchbait this time of year. The shallows receive very little attention in the summer months and shallow-water resident fish have a tough time passing on a strategically place swimbait.
Even better, this particular swimbait comes pre-rigged and completely ready to fish. You don't have to buy separate jigheads and turn it into an expensive shopping trip. Grab a pack or two, get out there and start fishing. It has a 60-degree line tie that keeps it running true at all speeds and holographic eyes for added realism.
Where to fish it: This is a great choice when you're trying to establish an effective pattern. This lure allows you to efficiently cover a lot of water while getting lots of bites. If you're not quite sure where the big bass are hiding, pick this bait up and start casting in 2 to 8 feet of water. You'll find 'em quickly.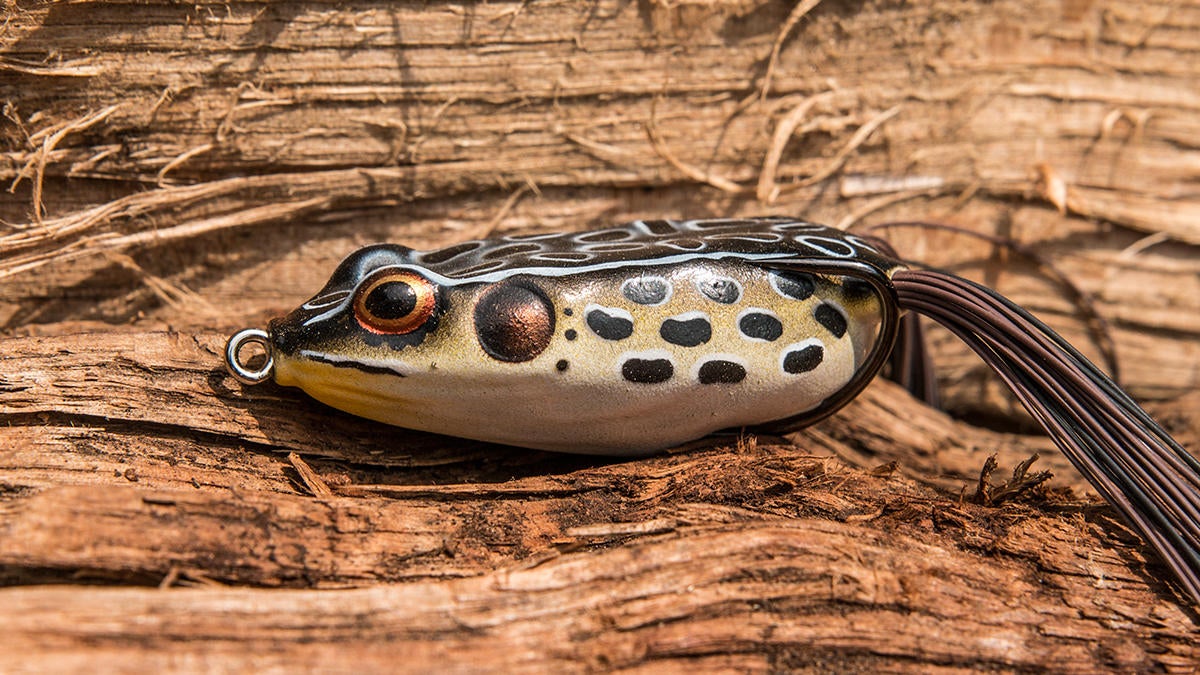 Walker Smith
Once you narrow down the location of the bass, a topwater frog is tough to beat for both quantity and quality. When bass are loaded up in the thickest cover in your lake or pond, a Booyah Pad Crasher will do some serious-and immediate-damage. It won't take long to get a bunch of bites.
Topwater frogs are especially effective in this dense cover because they're weedless. With the hook points flush with the soft, collapsible body of the Pad Crasher, you can throw it in just about anything without annoying snags. This is one of the premier hollow-bellied frogs on the market and it comes at a great price. It walks like a dream and comes in excellent colors that mimic natural bass prey.
Where to fish it: Vegetation is certainly the highest-percentage target for the Pad Crasher. Matted bass, bank grass and even submerged grass will yield plenty of bites throughout the hottest parts of summer. Don't overlook wood cover, either-skipping them underneath boat docks and shallow laydowns can pay big dividends as well.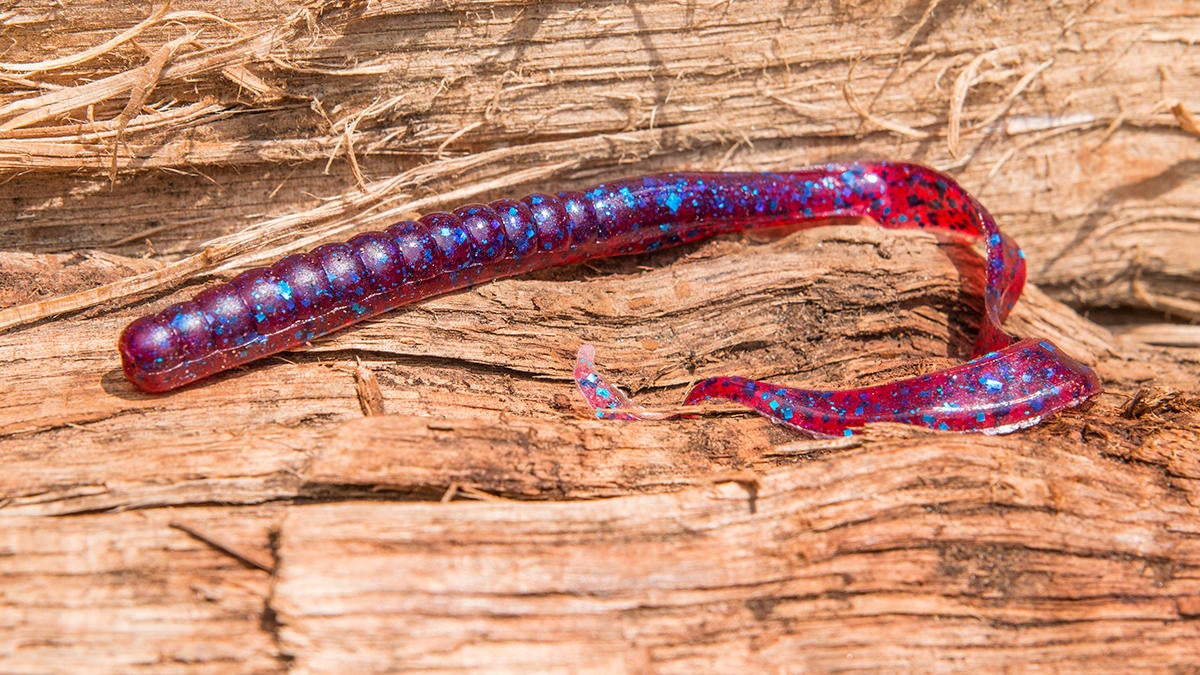 Walker Smith
You simply can't talk about summer bass fishing and exclude a big, soft-plastic worm. It's one of the biggest producers in both big lakes and smaller ponds and it's well known for catching lots of big bass. The Zoom Mag II Worm is one of our go-to selections this time of year. If you're struggling to get bites on the aforementioned lures, this is an outstanding choice.
Where to fish it: Perhaps one of the more versatile lures of this list, the Zoom Mag II is equally effective in both shallow and deep water. Boat docks and mid-depth brush piles will get you a lot bites and you can catch some true giants on deep, offshore ledges on this oversized worm, too.