I've been testing out the new Eagle Claw 3.5 Pro Series Casting Rod for a little over 6 months now and have been pleasantly surprised. This is the first rod from Eagle Claw fishing rod I've ever used and my general assessment is that this is a well-built, reasonably priced rod that would fit the needs of most any angler.
Let's take a look at some of this rod's features now.
For those torn between the old-school cork grips and the new-age EVA foam, Eagle Claw has you covered. This rod features a split grip with the forward grip being cork and the butt of the rod outfitted with EVA foam. I don't personally have a preference of one over the other, so I kind of like that they went with both.
Some of the early foam handles would get super slick when wet, but somewhere along the way the manufacturers figured this out and this type of foam has a solid grip now. This rod feels good in my hand and fishes well, so I'm a fan of the hybrid design and wouldn't have preferred for both grips to have been made of either material instead.
Eagle Claw used a multilayer X5 blank for the construction of this rod as well as patented Nano-Resin technology to achieve customized tapers for each technique-specific model. They claim that, in using this process, they were able to produce rods that are 50% stronger and 20% lighter than similar rods made of graphite.
I'm not sure about all the ins and outs of the science that went into building this rod but I've caught some pretty big fish on it and boat flipped several; so I can attest to its strength. The rod isn't super light, but it's plenty light enough and has a solid feel to it in my hand. The manufacturer went with average-sized "tangle free" guides on these rods, which I believe suit them well.
(3 of 4)
Price point, sizes and durability
This rod retails for $169.99 and comes in six sizes and actions. The options are bookended by a 6-foot, 11-inch medium heavy-fast model and a 7-foot, 9-inch heavy-fast, so there's something there for most any need. The price point is fair for this rod as it has held up well, especially to the torture I put a rod through.
I have been in and out of my car a lot with this rod and tossed it into several boats by now—both fiberglass and aluminum. It has been bent on the back seat, banged off the bottom of an aluminum boat and beat on the front deck of a bass boat going 70 mph and it hasn't skipped a beat. I wouldn't have been surprised if I'd have broken it by now or at least lost a rod guide or an insert, but I've had no issues at all.
(4 of 4)
The bottom line on the Eagle Claw 3.5 Pro Series Casting Rod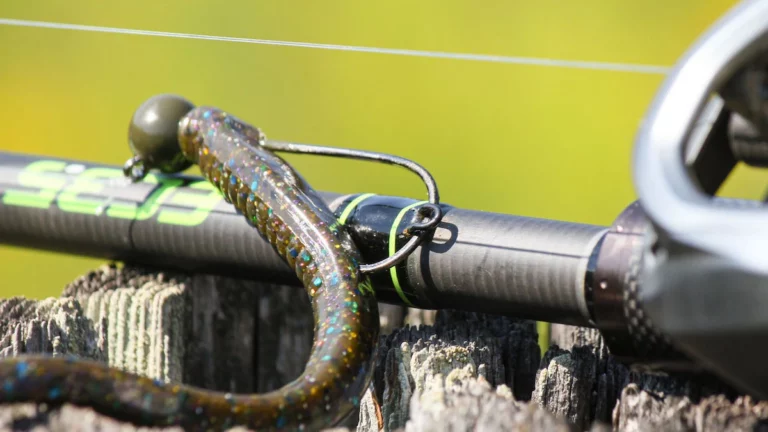 Given this rod's quality and durability, I think it's priced fair at $169.99. I was impressed with the effort Eagle Claw put into the 3.5 Pro Casting Rod, as it was my first experience with one of their rods. They did little things I like with this one, like designed an open hook keeper that can secure treble-hooked baits as well as a weedless-rigged soft plastic.
The hybrid spilt grip was a nice touch as well to set this rod apart a bit. It would have been nice to see it offered in a few more sizes and they very well may bring more to market in time. Overall, this is a quality product that's pretty easy to recommend if you're in the market for a good rod.