The American Sportfishing Association / ICAST
The annual ICAST show is always a fun time for fishing fanatics. Although it's not a public show, it's an annual gathering where fishing industry members come together and celebrate product innovation and camaraderie. Pretty much any and everything that's worth talking about in the coming year is unveiled at this industry show. It's not only an honor to attend but it's also an honor to bring all of the new and exciting releases to our readers.
The entire Wired2fish crew trekked to Orlando, Fla. this year and we couldn't wait to see our buddies and colleagues. With the previous year's show being virtual, it was so refreshing to see everyone in person again.
While we were at ICAST 2021, we noticed several fishing industry trends. We took lots of notes throughout the show and wanted to put this piece together for everyone. Despite the aforementioned virtual show in 2020, we can all rest assured that the fishing industry is booming and will be for decades to come. Angler recruitment is outstanding and the spotlight has never been bigger on our beloved fishing industry.
(1 of 5)
Lure manufacturers are expanding into fishing line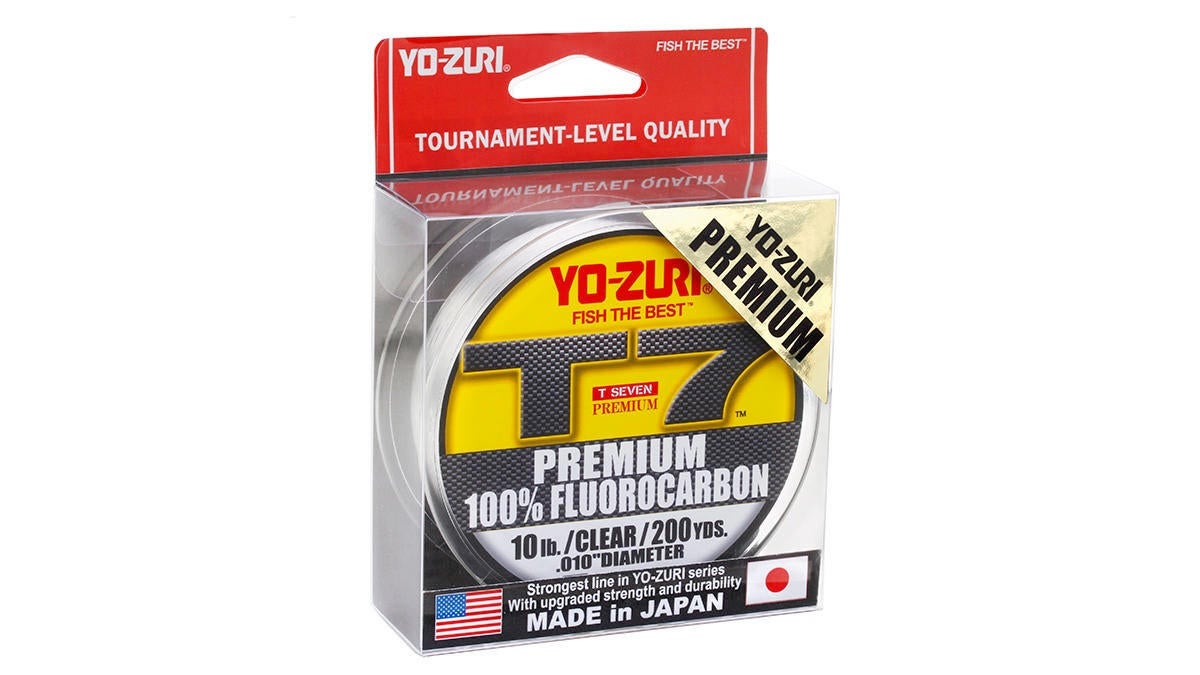 Yo-Zuri
As a fisherman, it's always kind of weird to see specialty-type companies expanding their businesses to other products. For instance, you always wonder how good a soft-plastic company will do when they expand into the hard-bait sector. When you've known a company to make a specific product for so long, gaining confidence in their new and different products can be a difficult thing to do. As anglers, we like what we like and changing our minds can be a tall task.
At ICAST 2021, I noticed a lot of lure manufacturers starting to dip their proverbial toes into the fishing line market. Lure manufacturing stalwarts such as Strike King, Yo-Zuri, SPRO and others proudly had new fishing line on display. While we haven't had a chance to test it yet, I found it to be an interesting trend that may expand even further in coming years.
In a meeting with a marketing executive from a popular company, my eyes were opened to a pretty sensible way of looking at this shift.
"Manufacturing lures and stocking them in retail stores is tough," they said. "You have to have so many SKUs for each different color, weight and style of lure. Fishing line, however, is easy. You have a few different pound-tests of line and that's it. It's not incredibly hard to make and it's super easy to deal with in regards to retailers and shelf space, so it just makes sense to expand into that arena."
As some of the big names in bass fishing lures continue to grow, don't be surprised to see a lot of new competition and consumer choices in the fishing line market.
(2 of 5)
Conservation was a big deal this year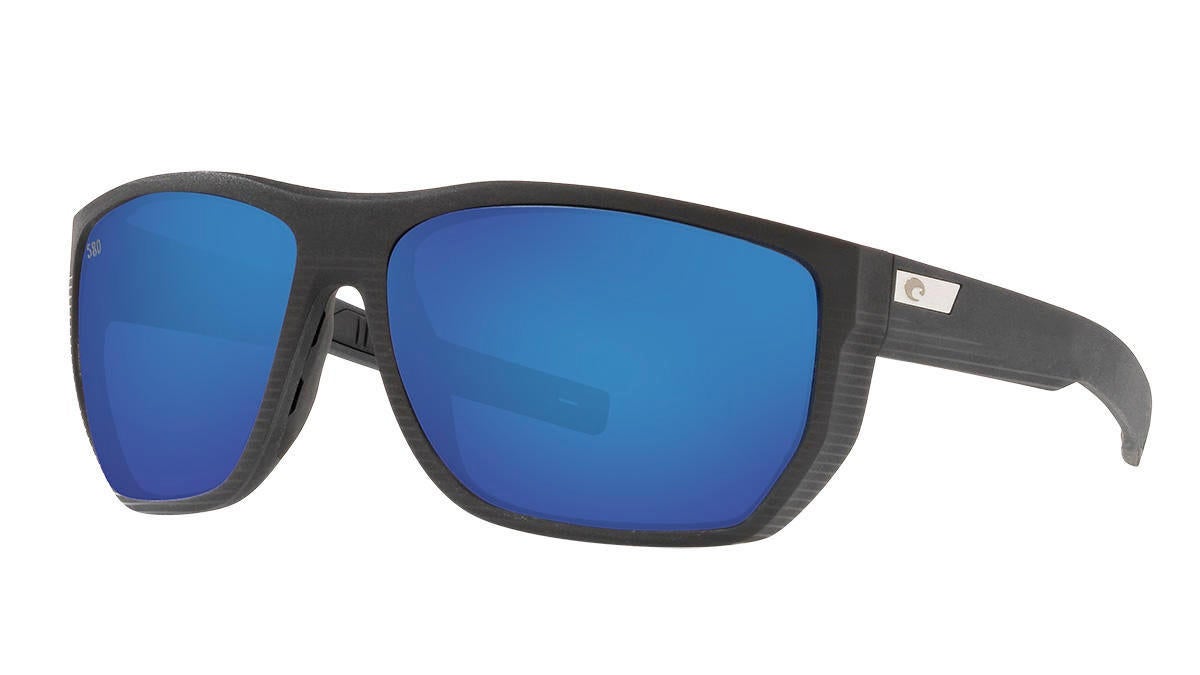 Costa
No, this isn't some thinly veiled insert to preach about environmental sustainability; I almost didn't include it because of that. But there honestly was a bunch of focus on conservation during ICAST 2021. I think of a lot of folks tend to roll their eyes when it comes to this topic but hear me out on this one. You're not emasculated if you care about our resource. Our kids and grandkids are going to need this resource possibly more than ever, so it's hugely important that we do our small part to keep things healthy and balanced. I don't think that's asking too much.
We saw some really cool ideas this year that we'll expand upon later. But companies like Costa, Jenko and Simms launched some really great products that had conservation at the forefront. Costa now has new frames that are made from recycled fishing nets and Simms has a hoody that's made from recycled polyester.
Something that really caught our eye was the Jenko Hemp Series Groovy Glide and Wake n' Bait. For 100 years, the fishing industry has relied on petroleum-based plastics for lure making because it's cheap, durable and honestly... it has nearly been the only option. These hemp-based lures, however, are much more sustainable. If you break one off on cover, it will decompose to just the hook hangers within 6 to 9 months. How cool is that?
(3 of 5)
Neon-colored rods are still a thing and they're not going anywhere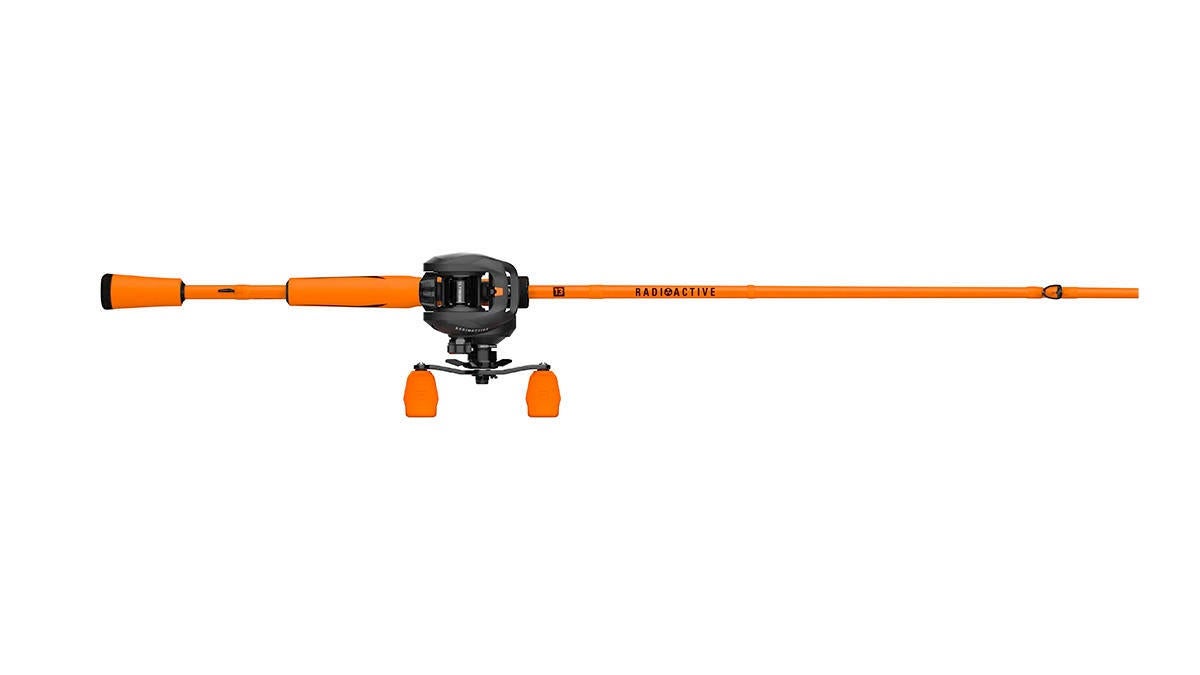 13 Fishing
A lot of my colleagues and friends tease me about being a grumpy old man. I get where they're coming from and I totally own it; I am, at times, a 80-year-old man stuck in a 30-something-year-old body. I'd sure like to think that I haven't reached "get off my lawn" status yet but heck, I reckon you'd have to ask other folks about that.
With that being said, I (again) noticed a trend that doesn't seem to be going away anytime soon: If you like neon-colored bass fishing rods, you should be in hog heaven these days because a lot of companies are putting a lot of marbles in that particular basket.
These companies are smart... a lot smarter than me. They wouldn't keep making these loud rods if folks weren't buying them. While I personally don't like my front deck to look like I spilled a bag of Skittles on it, obviously a lot of people have a different style than me. While I could be a grumpy old man about it, I've chosen to look at it from a different perspective.
To the best of my knowledge, it has to be mainly the younger crowd buying these bright-colored bass fishing rods. That tells me, as mentioned earlier, that new-angler recruitment is at an all-time high. I prefer a front deck full of grey or black uniform-looking rod blanks but man... based on what I saw at ICAST 2021, I just might be the out-of-fashion old man in the minority on that one. Kudos to the companies who aren't afraid to make a bold-looking rod. It takes some fortitude to do that and clearly they're being rewarded for it. 
(4 of 5)
Soft plastics galore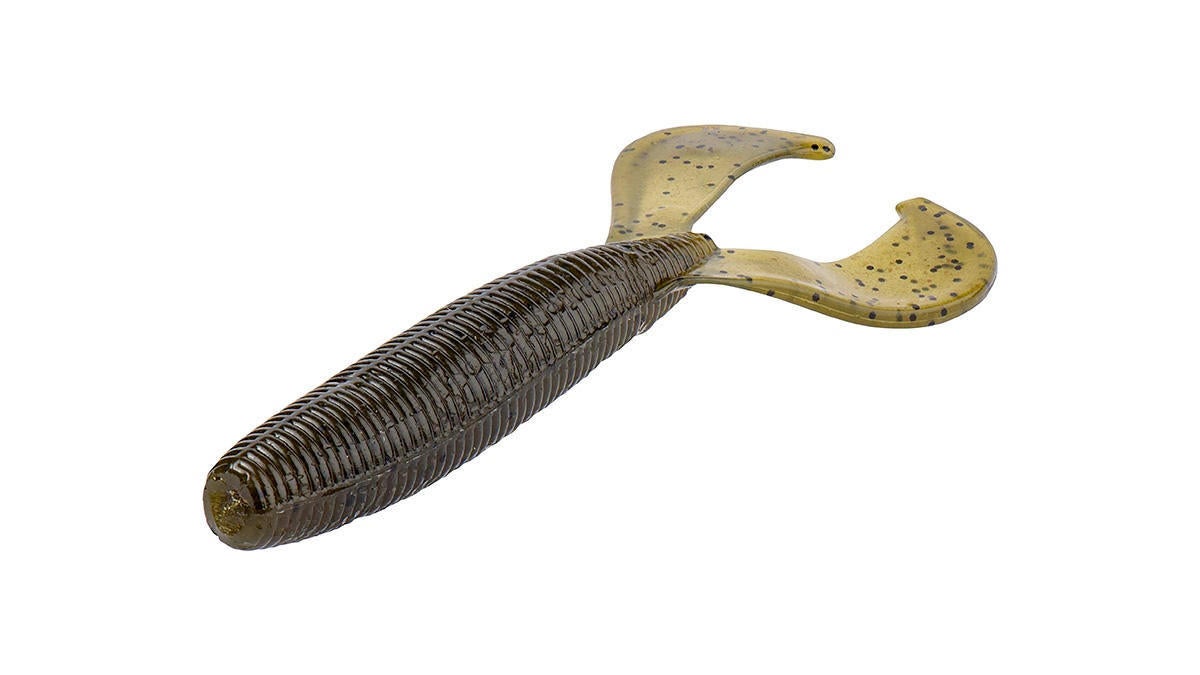 Berkley
I can't speak for anyone but myself but it can be awfully tough to get excited about soft plastics. I just feel like there's a lot more room for innovation with hard baits; you can tweak bill angles, holographic colors, weight transfer systems, hook hanger placement, internal rattles, eye shapes, hook sizes... there are just so many things you can tinker with when it comes to hard baits.
Soft plastics are a tough nut to crack because in my personal opinion, there aren't as many things you can tweak on them. It's a hunk of plastic. Besides shape, scent, color and density, I don't personally know many different ways to reinvent that proverbial wheel.
The soft-plastics were on full parade at ICAST 2021, however. I honestly don't know why that was the case and there's no point in me assuming anything because again, I just don't know. But after attending ICAST for more than a decade now, I can confidently say that this was the most impressed I've been in regards to soft-plastic releases. And sure enough, there were some incredibly impressive baits to be seen.
Berkley had some great releases that are going to be sold out for months, in my opinion; I don't know if I've seen a spread of new-release soft plastics like that in my career. Lunkerhunt, SPRO, Z-Man, Megabass, Culprit, Missile Baits, Savage Gear, and TackleHD among others had a super-solid ICAST 2021 when it comes to premium soft-plastic bass fishing baits. You're going to see all of these baits rigged on front decks all around your local fisheries this coming year. Mark my words. 
(5 of 5)
Fellowship was more important than ever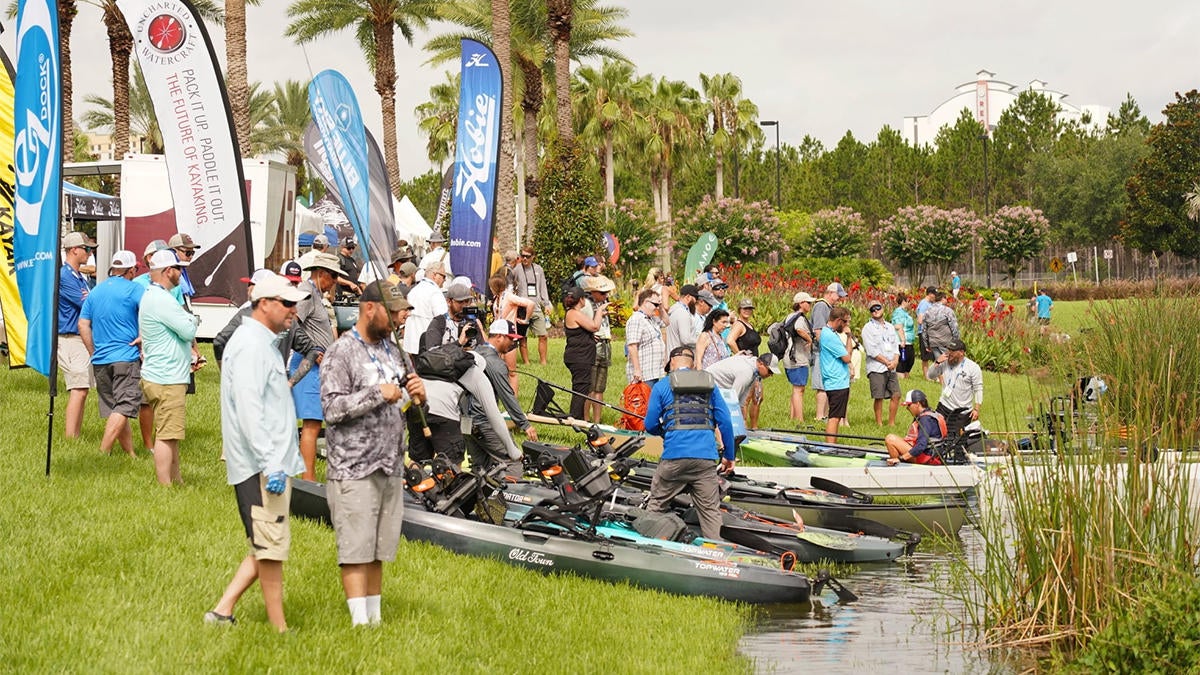 The American Sportfishing Association / ICAST
Due to ICAST 2020 being entirely virtual, last summer was a really weird one for the fishing industry. While we used to celebrate each year's accomplishments together while going out to dinners, shaking hands and hugging each others' necks, we were stuck awkwardly staring at each other on video conferences. Sure, it was great to "see" everyone but as I'm sure you know... it just wasn't the same last year. I'm fairly certain every industry on the planet can relate with that.
While there's always a buzz at ICAST, this year was a lot different. Not only was everyone excited for the product-side of things but this year especially, we were excited for the human side of the gig. I wanted to see how my friends' babies were doing. I wanted to shake their hands. I wanted to hug them. I wanted to really see how they were doing; not just the common pleasantries we tend to exchange every other year.
It was great to see my friends again and I hope that in the future, I don't take "normal", in-person ICAST shows for granted again. It did my soul a lot of good and although I'm often more at home on the water or in the woods by myself, it sure was nice to drive to a big city and give my buddies a hug. Good Lord willing, I hope we can enjoy more of that sooner rather than later. 
EDITOR'S NOTE:To see our entire ICAST 2021 Gallery, click here.