Jason Sealock
This has been a go-to jerkbait for bass fishing this winter for us and we'll share a couple of our tricks with it that have really worked.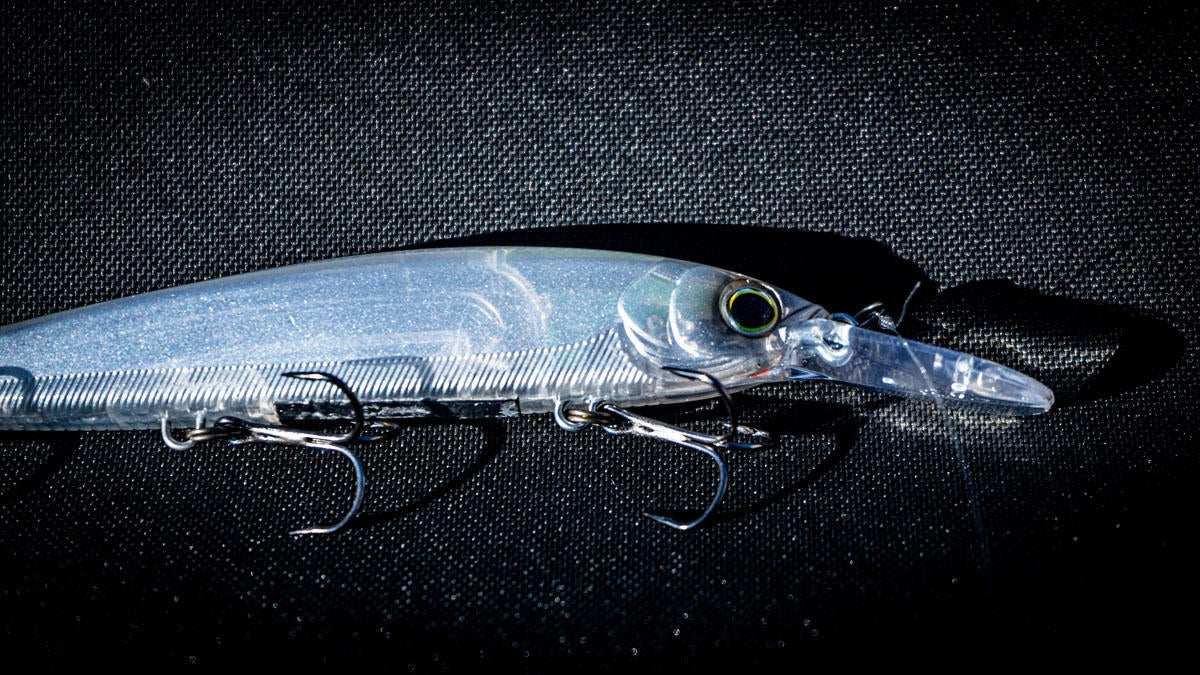 Jason Sealock
The profile of the 3DB Jerkbait 110 Deep works for both smaller forage and larger forage alike. It mimics a taller baitfish like a shad while also still working for narrow minnows, smelt, etc. So I like that it looks like a 4-inch shad in the winter because those are usually the ones I see struggling when the lake water temps get down in the 30s and 40s. 
The curved back helps with the action and profile.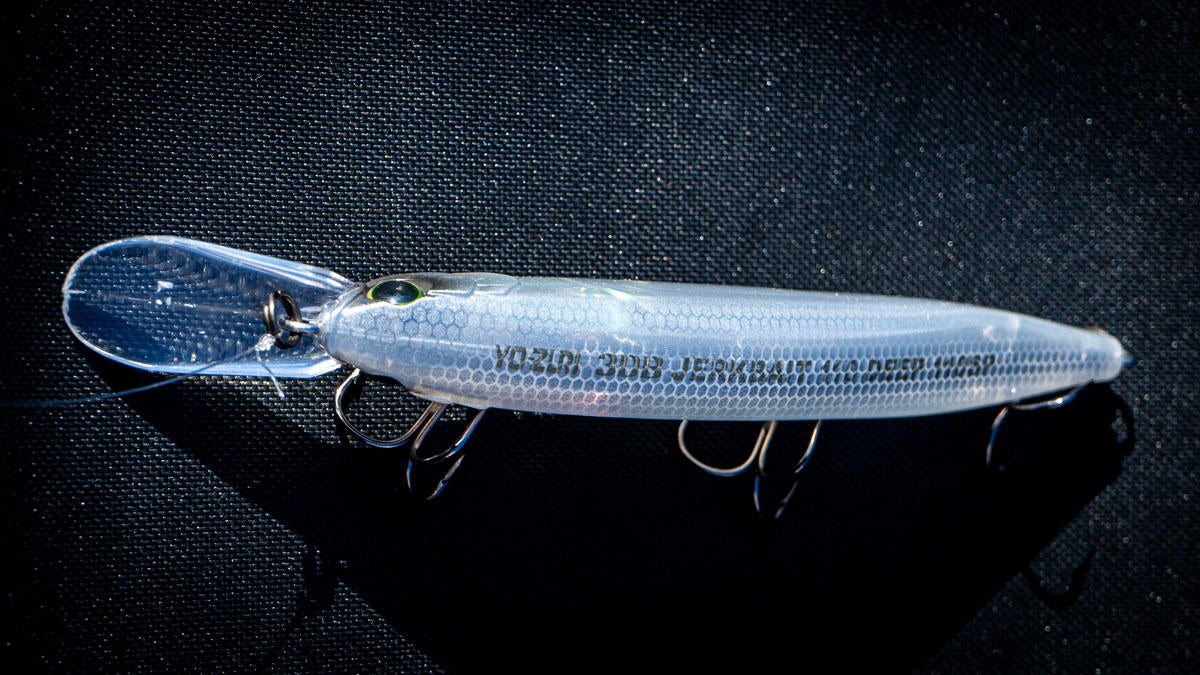 Jason Sealock
I would describe the action of the 3DB Jerkbait 110 Deep as a narrow side to side with a slight forward dart. I can work this bait a lot without moving it very far. That's good for deeper, slower presentations in the winter. If you work it with a steady jerk-pause cadence the jerkbait will almost walk under the surface. It gets down naturally to about 9 feet. You can also modify it to get much deeper, which I'll share in a minute.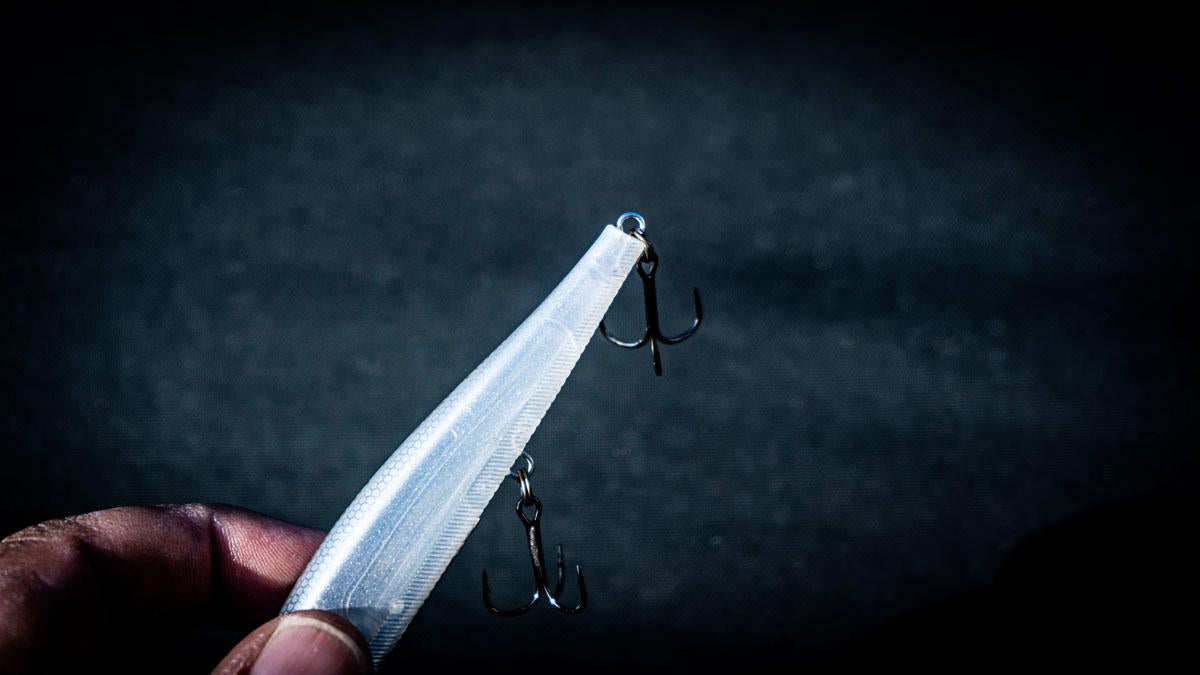 Jason Sealock
The 3DB Jerkbait 110 Deep has a weight transfer system that provides a really good casting jerkbait. It's profile and the size of the weight help keep this jerkbait casting really straight and on target. Some thinner narrow jerkbaits with weight transfers, hook or curve on the cast badly, causing you to have to stop your cast short, reel up fast and recast. I can underhand roll cast this bait really far in a perfectly straight line most of the time.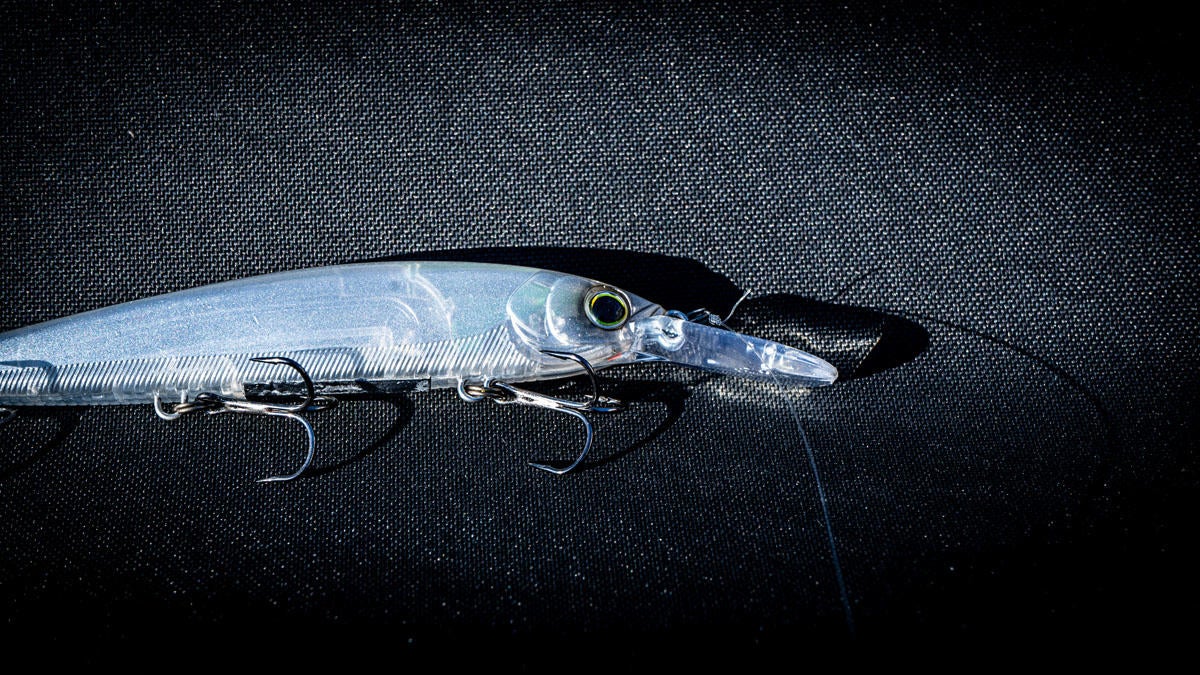 Jason Sealock
I would call the lip on the 3DB Jerkbait 110 Deep heavy duty. That's compared to other deep jerkbait lips. It's very solid and won't have you worrying about breaking lips off on hard jerks or working the bait in the shallows out to deep water. 
The lip pulls the bait to depth quickly. That's nice when you want to get into the strike zone for the whole length of the cast.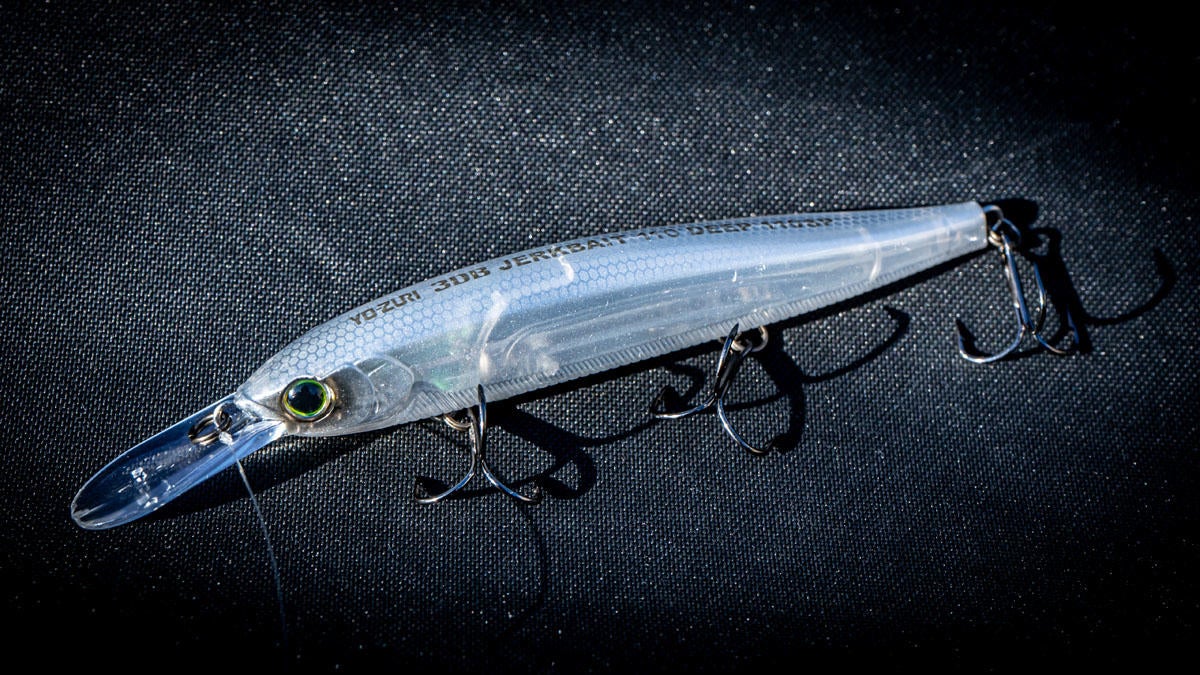 Jason Sealock
I really like several of the colors in the 3DB Jerkbait Bass 110. I'm fond of the Pearl Shad, Natural Tenn Shad, Table Rock Shad, and Sexy Bone. That covers the bases for me. I've stuck with the Pearl Shad this winter as our water has had a constant stain to it and even when you get in a bit clear water, the color mimics the dying shad perfectly. It's been a good producer for me.
(6 of 8)
Weight it for full range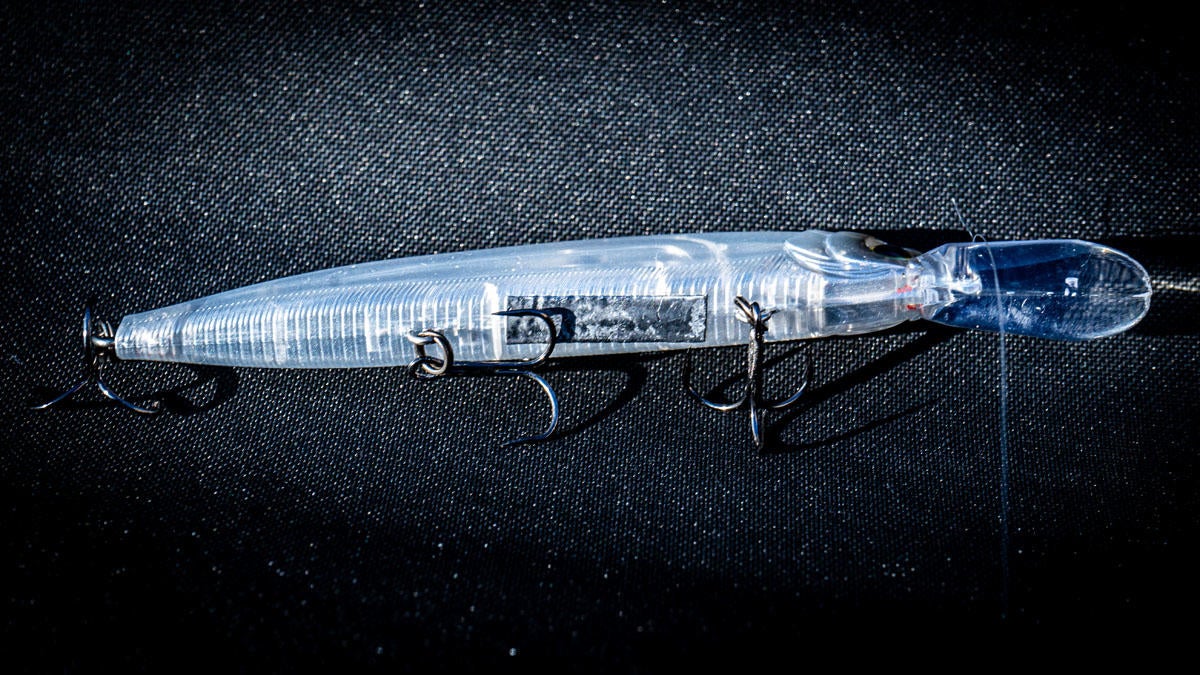 Jason Sealock
With the fish being deeper this winter, I've been targeting bass deeper than 20 feet by weighting the jerkbait with Storm Suspend Strips or lead wire wrapped around the front hook. 
I don't get too overboard with it. I add a strip and then cast the bait in front of my LiveScope to see how fast or slow it sinks. I like it to sink a foot every second or two. I don't want it to fall 10 feet everytime I pause. I just want to reel it to depth, then let it sink a few feet. Then jerk it, let it sink a few more feet. And repeat. 
As fish react to it or follow it, I might speed up my cadence to keep the bait at that level. I try to keep the jerkbait above them. Sometimes the fish will come up to 12 feet. Sometimes it has to be right above them in 20 feet of water. 
(7 of 8)
Caught some nice fish on it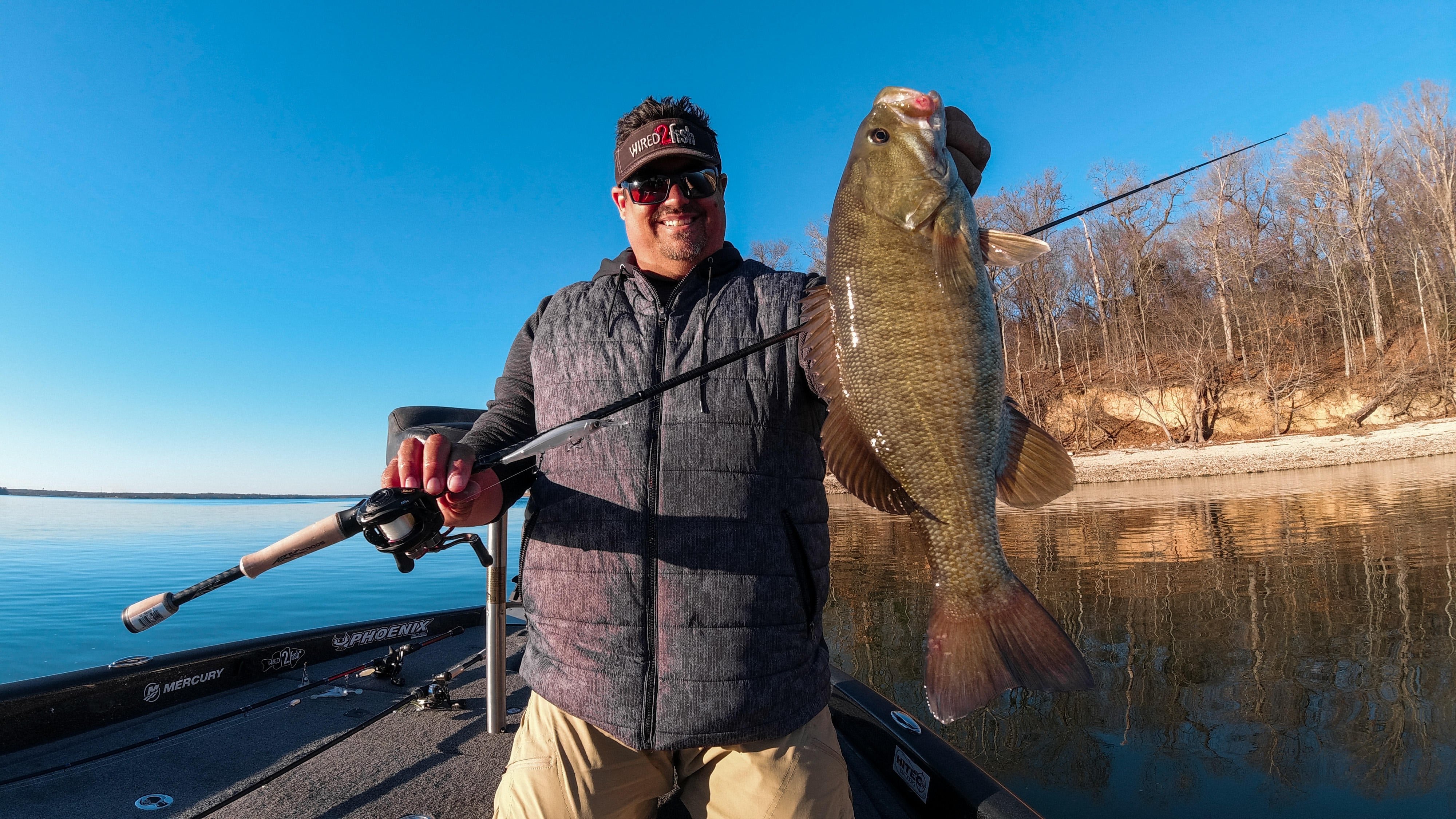 Jason Sealock
The smallmouth have really been reacting to the 3DB Jerkbait 110 Deep this winter on Kentucky Lake. So I'm very happy that it looks right and triggers them to bite. I only let my jerkbait sit 4 or 5 seconds before moving it. And I think an aggressive jerk or two is enough to draw them from a distance. 
It throws really well at a 1/2-ounce on a 6-foot, 8-inch medium Ark Reinforcer rod with 10-pound Seaguar Tatsu and Lew's Tournament MP reel.
(8 of 8)
Great jerkbait under $10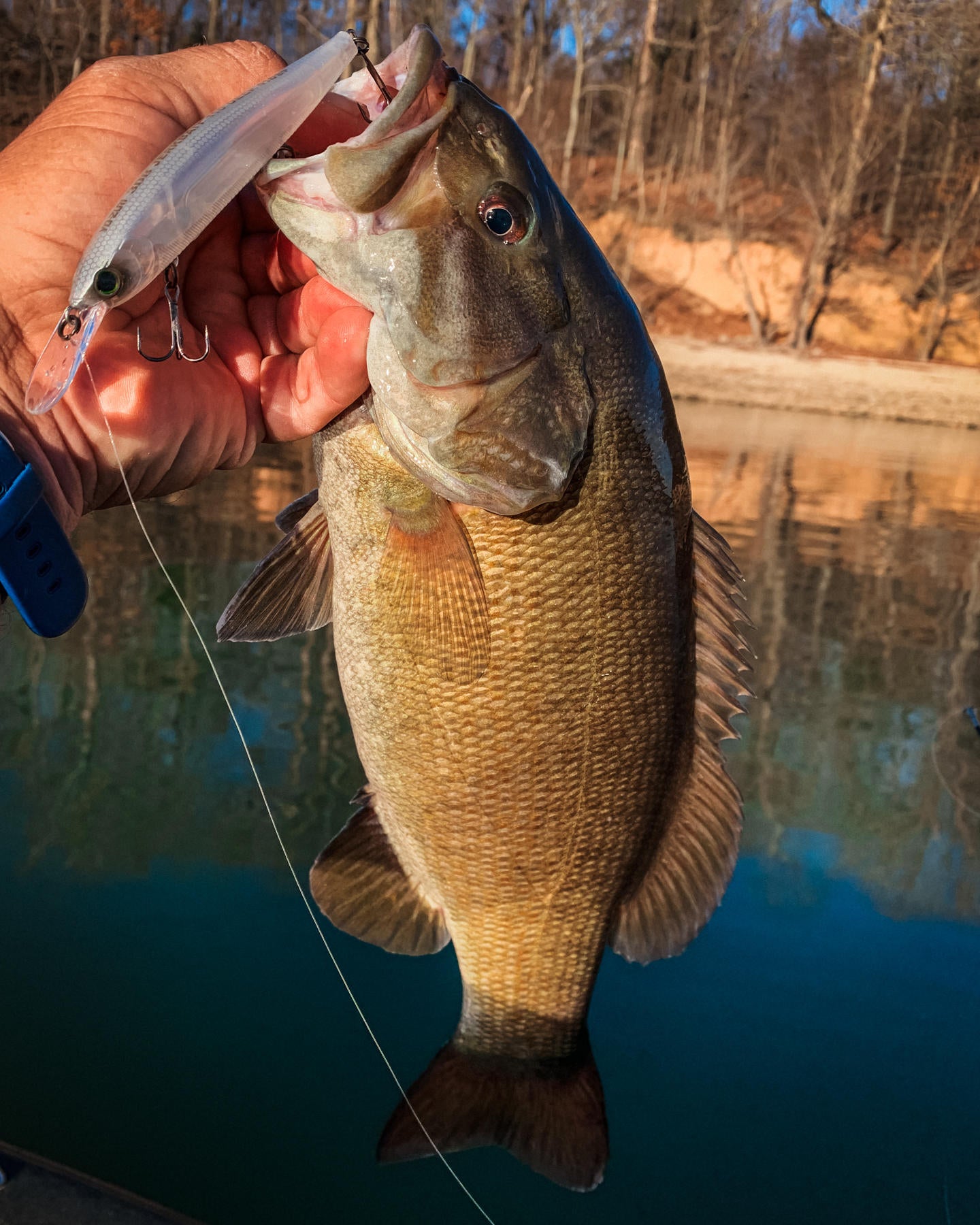 Jason Sealock
If you're looking for a quality jerkbait under $10, the 3DB Jerkbait 110 Deep might be it. It throws well, fishes well, can be made to fish super deep easily, makes an awesome bait for LiveScoping fish and comes in a bunch of good colors with more being added at some point I'm sure. 
Find it at these online retailers: