Texas Team Trail
To say 2020 has been tough would be a massive understatement. As we finally move into 2021, I wanted to put together a list of our most popular viral bass fishing content of the previous year. Whether you're hanging around the house today recovering from a late night or making some good food and watching football, take a scroll through some of the craziest fishing-related things that happened in 2020.
We wish you nothing but health and happiness as we charge into 2021. Let's all keep a positive attitude, be kind to one another and go fishing as much as humanly possible!
(1 of 10)
Former Pro Angler Sues Bernie Sanders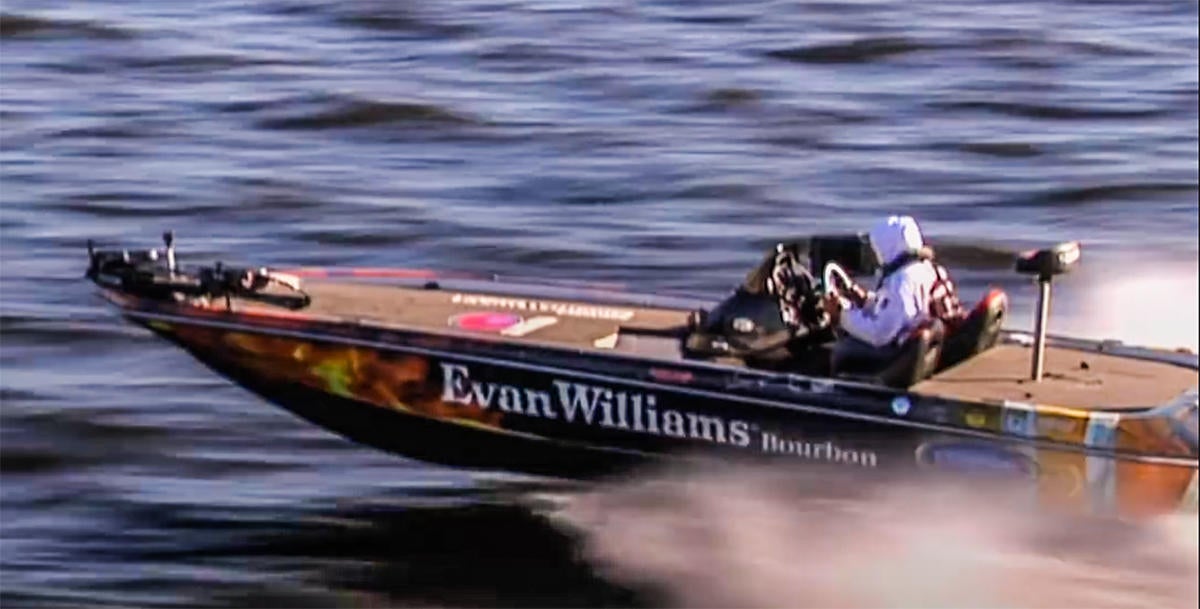 YouTube
Yeah, you read that right. In what was most likely the most bizarre story we ran across in 2020, former professional angler Jason Quinn filed a lawsuit against former Democratic presidential candidate Bernie Sanders. The candidate's campaign allegedly used an aerial internet video of Quinn running his wrapped bass boat during a Bassmaster tournament without permission. The Sanders campaign included this clip in a campaign ad that stated a southern border wall will not stop illegal drugs. 
The video has since been removed from YouTube and we haven't received any word of a resolution. 
(2 of 10)
Alleged Cheaters Busted in Bass Tournament, Charged with Fraud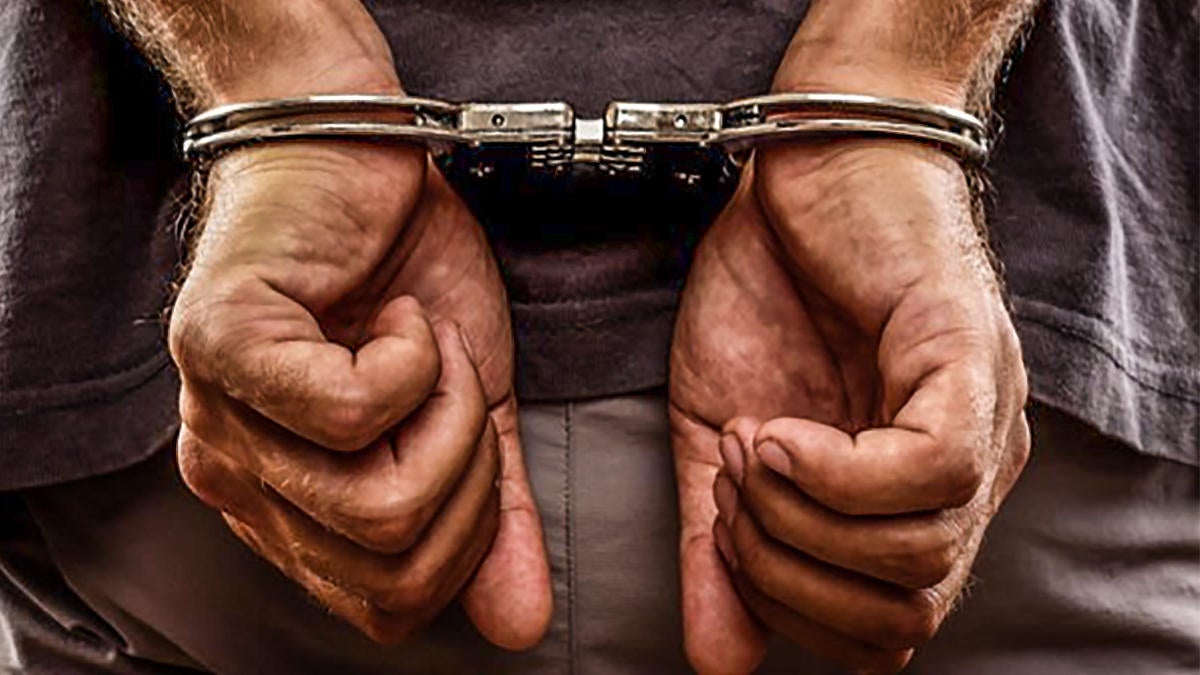 Getty Images
Louisiana Department of Wildlife and Fisheries arrested two men, 42-year-old Wade Bourg Jr. and 39-year-old Justin Lane, and charged them with fishing contest fraud. This came after the men were accused of cheating in a bass fishing tournament in lower St. Martin Parish. 
(3 of 10)
Tournament Fishing Cheaters Convicted with Forensic Science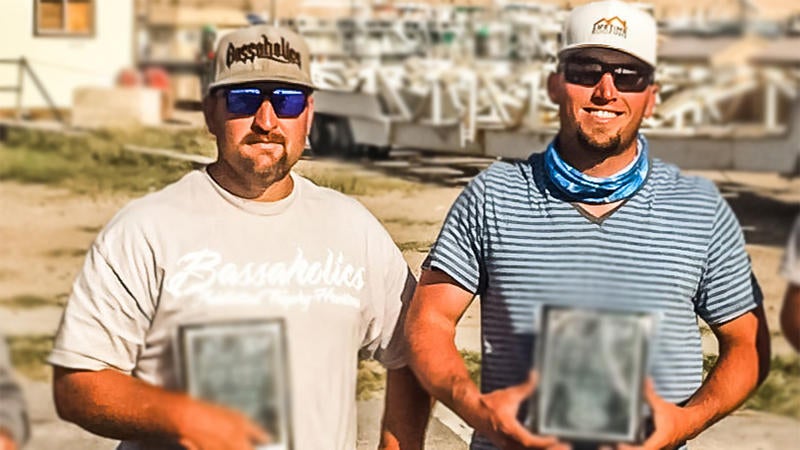 Dennett and Wootton
Earlier this year, we reported on a cheating incident on Lake Powell (see the original story here). Two anglers, Robert Dennett and Kamron Wootton, brought fish to the scales the first day of a two day fishing tournament in October of 2018 that did not look like any of the bass weighed in that day and were in very poor shape. The fish were kept and The Utah Division of Wildlife Resources called out a biologist and the next day a plain-clothes officer was at the weigh-in. 
"Some of the largemouth bass they'd turned in had little heads and fatter bodies, indicating a different diet than the fish at Lake Powell, which were more lean," DWR Lt. Paul Washburn said. "The fish also had red fins, which indicated they had undergone some stress."
(4 of 10)
Dangerous Boat Rage Video Goes Viral
YouTube / Net Fishing Skills
While boating on Lake St. Clair, a popular bass fishing lake, a retired couple was randomly harassed by 39-year-old Timothy Kennedy. The wife was able to catch the reckless behavior on video. 
The couple, who didn't want to be identified, were on their way back to the marina after spending a day on the water and Kennedy began following them in an aluminum fishing boat. The following then turned to circling the couple's leisure boat and before the couple knew it, he began ramming their boat. The incident caused extensive damage to the boat. 
(5 of 10)
Alleged Fishing Tournament Cheaters Caught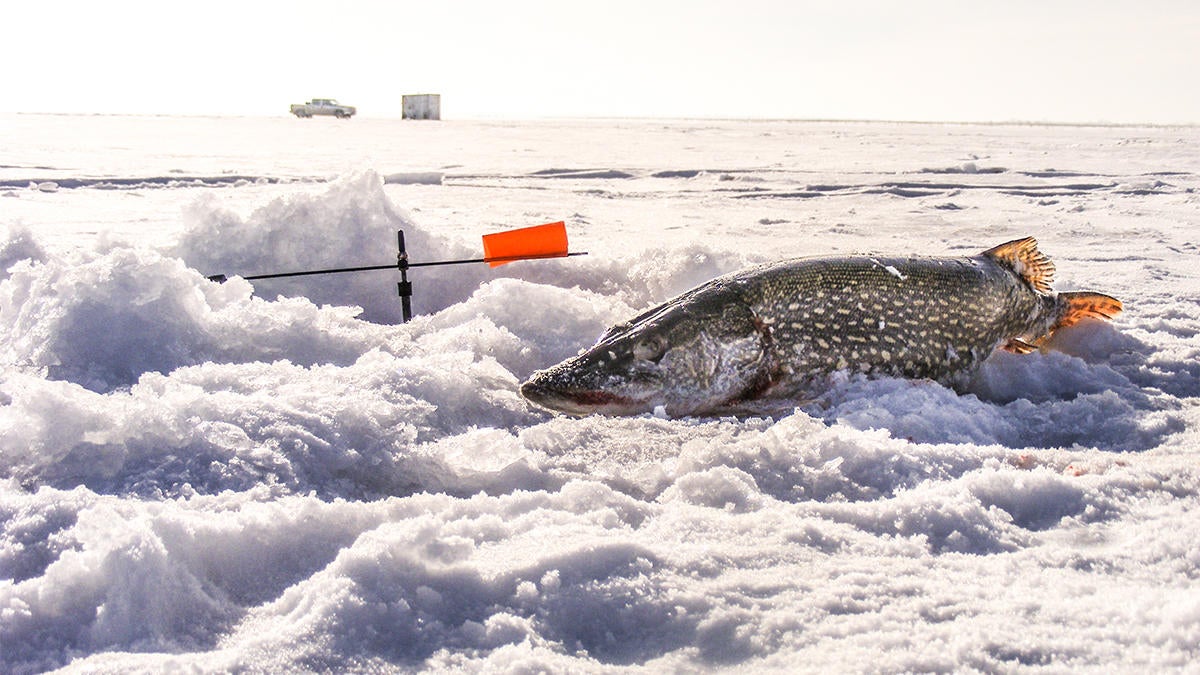 Nathan Busche / US Army Corps of Engineers
A team of spearfishermen was busted by a tournament director on the Missouri River, which is right below Lake Sakakawea in North Dakota. Not only were the anglers allegedly fishing outside of the tournament boundaries, but they were also allegedly using two ice houses. Sources say that one of the ice houses was covered with a white bed sheet to help it blend in with the surrounding snow and ice.
(6 of 10)
Teenager Catches 15-pound Bass on Video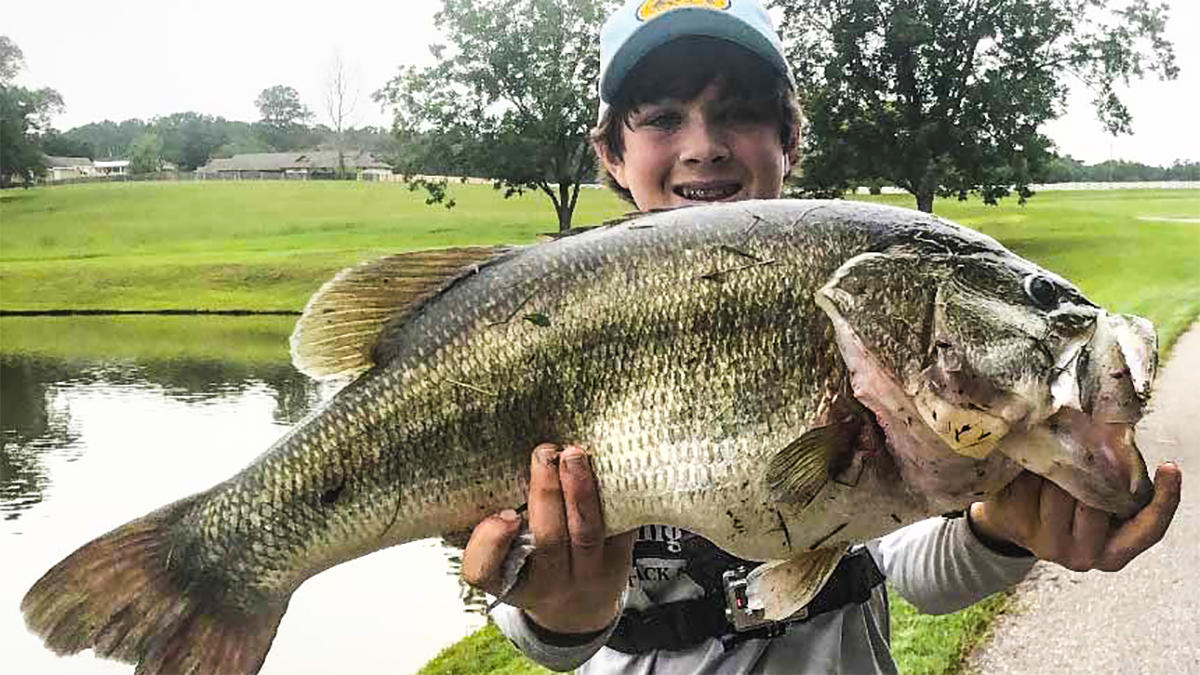 Emory Carver
During a fishing trip to a private lake in Henry County, Ala., the 13-year-old caught a 15.4-pound bass. According to our friends at Alabama Outdoor News, it might just be the eighth-largest bass ever caught in Alabama. It weighed less than a pound and two ounces from the Alabama state record caught in 1987.
(7 of 10)
Anglers Weigh 49-pound Limit of Bass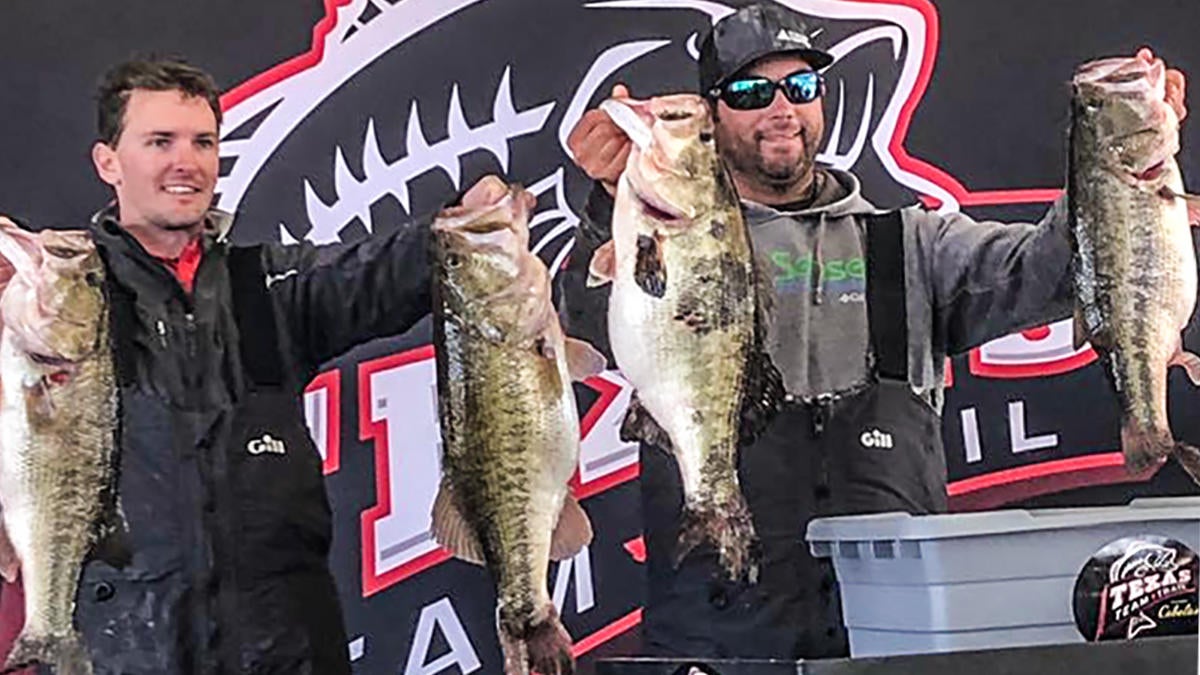 Texas Team Trail
Before tournament partners Brian Shook and Danny Iles launched their bass boat on famed Sam Rayburn Reservoir on Saturday morning, they honestly didn't know whether or not they'd get a bite. What they described as a "coin flip" decision on the morning of the tournament turned out to be the best decision of their fishing careers. In short, the team had five fish for 49.31 pounds by 10:15 in the morning.
(8 of 10)
Nursing Home Brings Fishing to Residents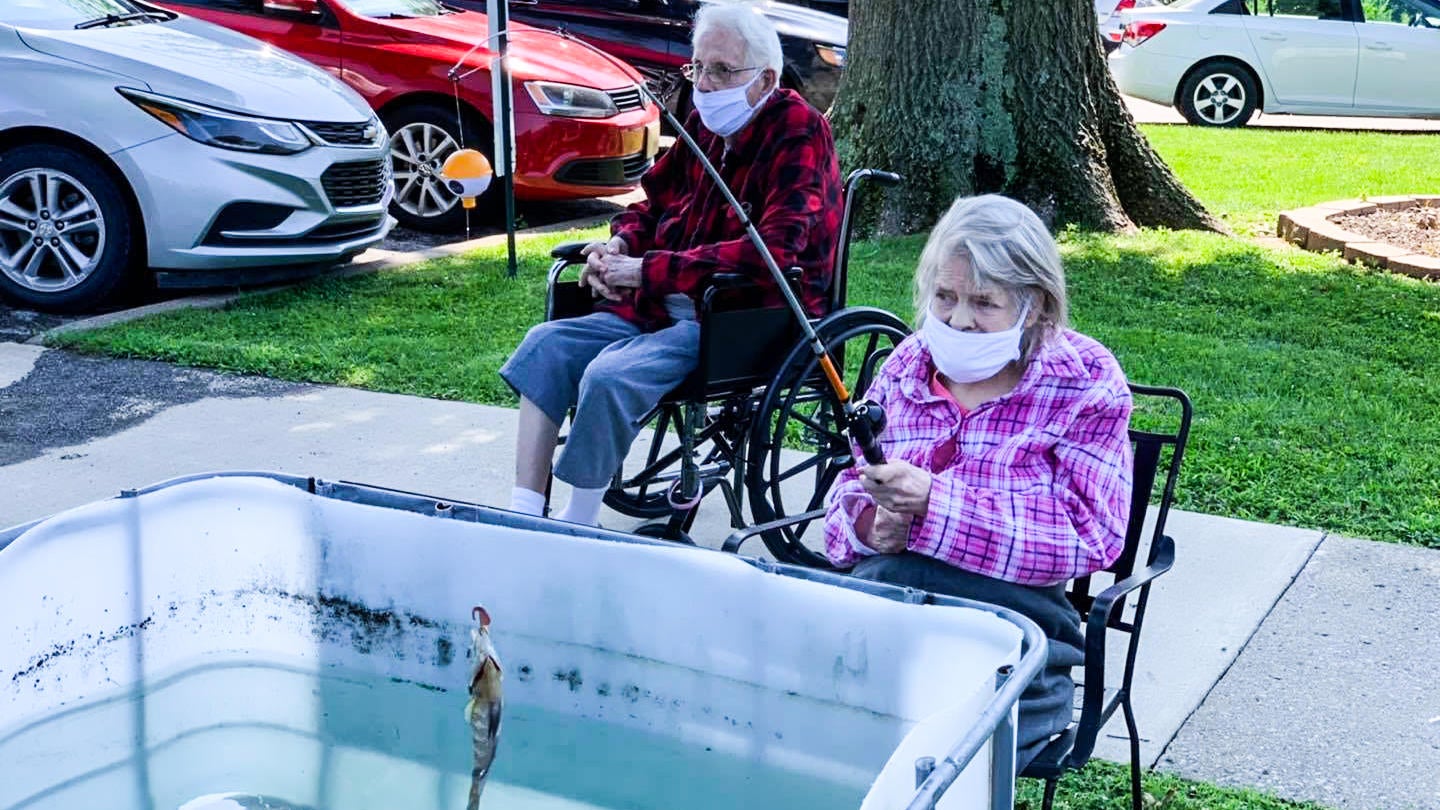 Springfield Nursing and Rehab Center / Facebook
We ran across a Facebook post from Springfield Nursing and Rehab Center in Springfield, Kentucky that really touched our hearts. The staff performed a wonderful gesture by bringing fishing to the residents. Large tanks stocked with some huge sunfish were set up on the grounds of the facility and residents were supplied fishing rods. The residents were able to get outside and catch some fish while remaining safe and under the supervision of medical professionals.
(9 of 10)
Bass Fishing Tournament Organizer Fined for Dead Bass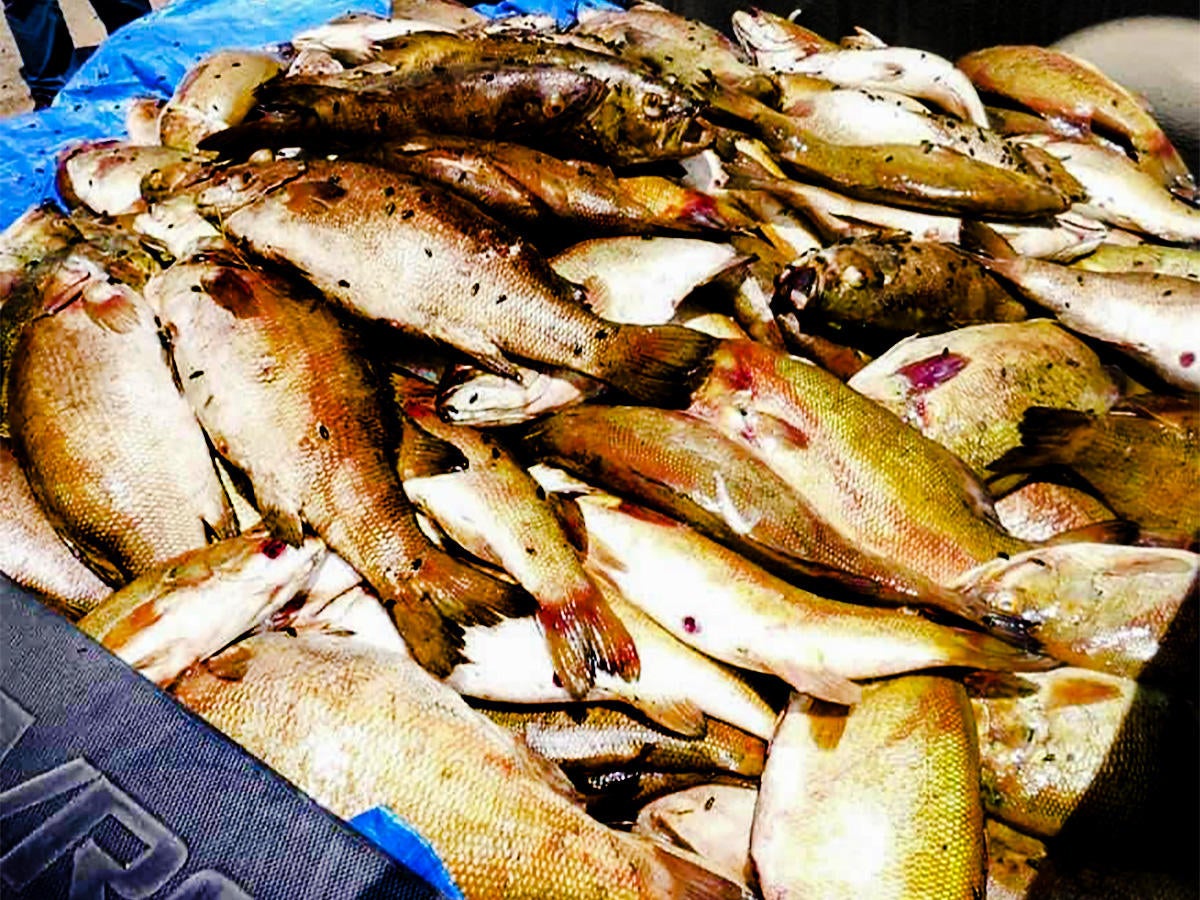 Submitted
On Monday, Nov. 23, 2020, The Ministry of Natural Resources and Forestry (MNRF) in Ontario, issued a release announcing the results of their investigation and subsequent punishment of tournament organizer Ben Woo who discarded 195 bass that died while under the care of his tournament staff at the B1 Tournament in July of 2019.
Read the details and the tournament organizer's public statement here.
(10 of 10)
Incredible Jigger Pole Buzzbait Bass Fishing Strikes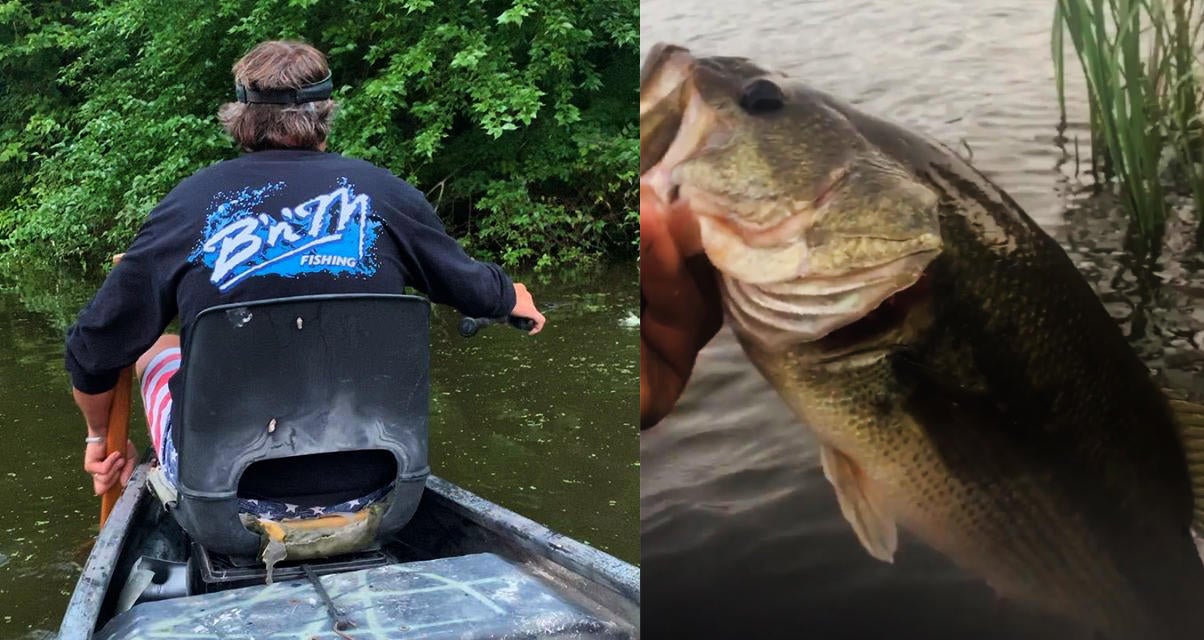 Ronnie Capps / Instagram
If you're not familiar with jigger poling, doodle socking or skittering, sputtering or sweeping as it may be known in different parts of the country, then this series of videos from Ronnie Capps will give you a proper introduction. A throwback technique from the early days of bass fishing, jigger poling in bass fishing involves using a telescoping fiberglass pole around 16 to 20 feet in length that has a piece of Dacron or heavy line tied or taped to the tip with a foot or so or less of line out with a topwater plug like a Creek Chub or a prop bait or in this case an inline buzzbait.