Walker Smith
It wasn't too terribly long ago when I had to save up for months to get a new bass fishing reel. I was in college and just about broke, so the front deck of my old bass boat looked like an absolute mess. I'd have mismatched combos all over the place and my "nicest" combo was roughly $60 or so. I mention that in this review because I always make a concerted effort to test the more affordable fishing gear on the market. Sure, we all like the super expensive stuff but I always try to write about stuff for the common working man as well.
So when I had the opportunity to test the new Lew's KVD Spinning Reel, I jumped all over it and really put it through its paces. Priced at an affordable $99, I wanted to see if it was worth recommending to folks who wanted nice fishing gear without emptying their bank account.
I'll quickly run through my experiences with this spinning reel and let you know what I think about it.
(1 of 5)
Excellent line management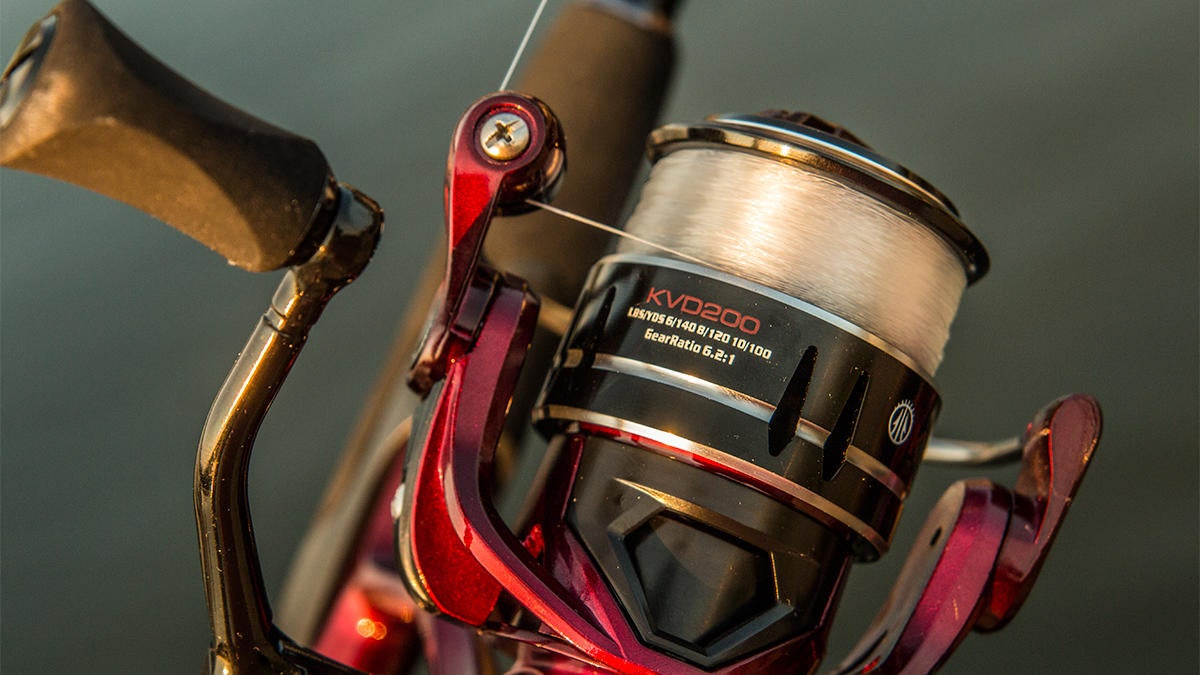 Walker Smith
I know a lot of folks use a braided main line with a fluorocarbon leader for finesse fishing, but I decided to go with straight fluorocarbon for this review. Fluoro is known for being unmanageable on spinning reels so I wanted to see exactly how the Lew's KVD Spinning Reel stood up to a known foe of spinning reels. 
For a $99 reel, I was blown away by the line management. The line didn't jump off the spool and there were no wind knots to speak of. It was comparable to many $200-plus reels I've tested over the past few years. Whether you like to use braid, mono or flouro, I think you're going to be very impressed by how this reel handles your line of choice. 
(2 of 5)
Feels great in your hand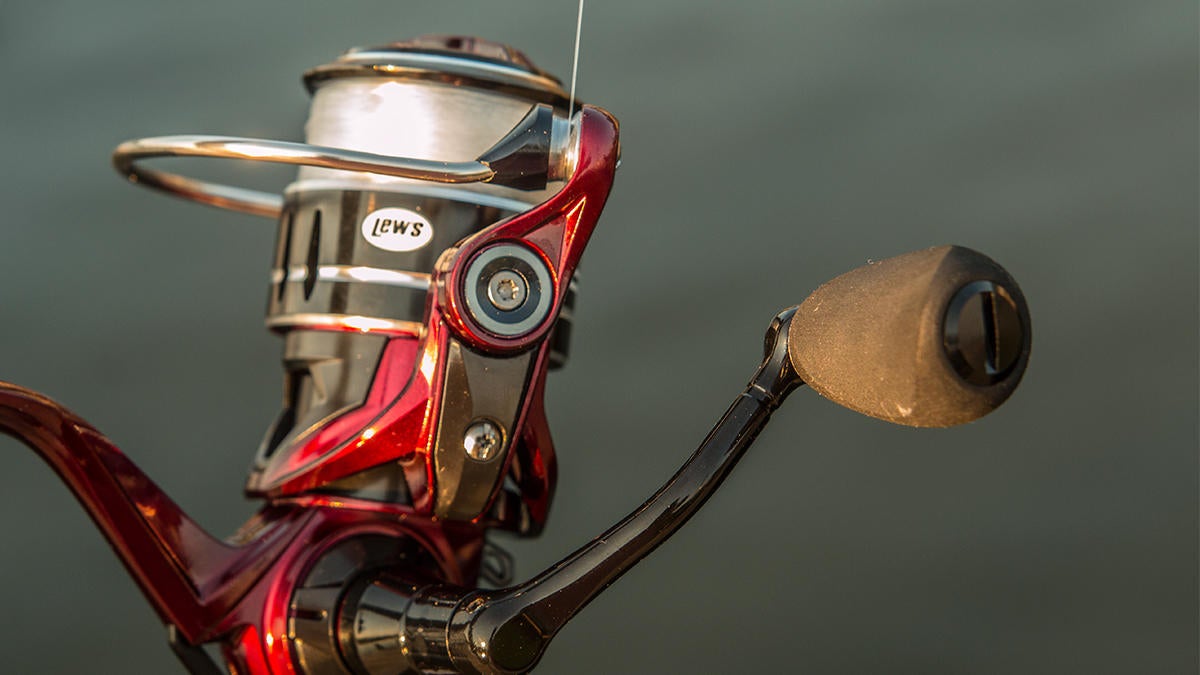 Walker Smith
With the 200-size weighing in a 8.6 ounces, this isn't the lightest spinning reel on the market. But again, for the affordable price point, you'll be very impressed by its ergonomics. I've been using it on a 7-foot, medium-action spinning rod and it has proven to be quite balanced and comfortable to fish with. Whether I'm fishing a wacky rig, shaky head or weightless soft jerkbait, I've been very happy with how this reel feels in my hands. 
If you were to blindfold me and put this reel in my hands, I'd guess its price point to be north of the $150 mark. 
(3 of 5)
Super smooth drag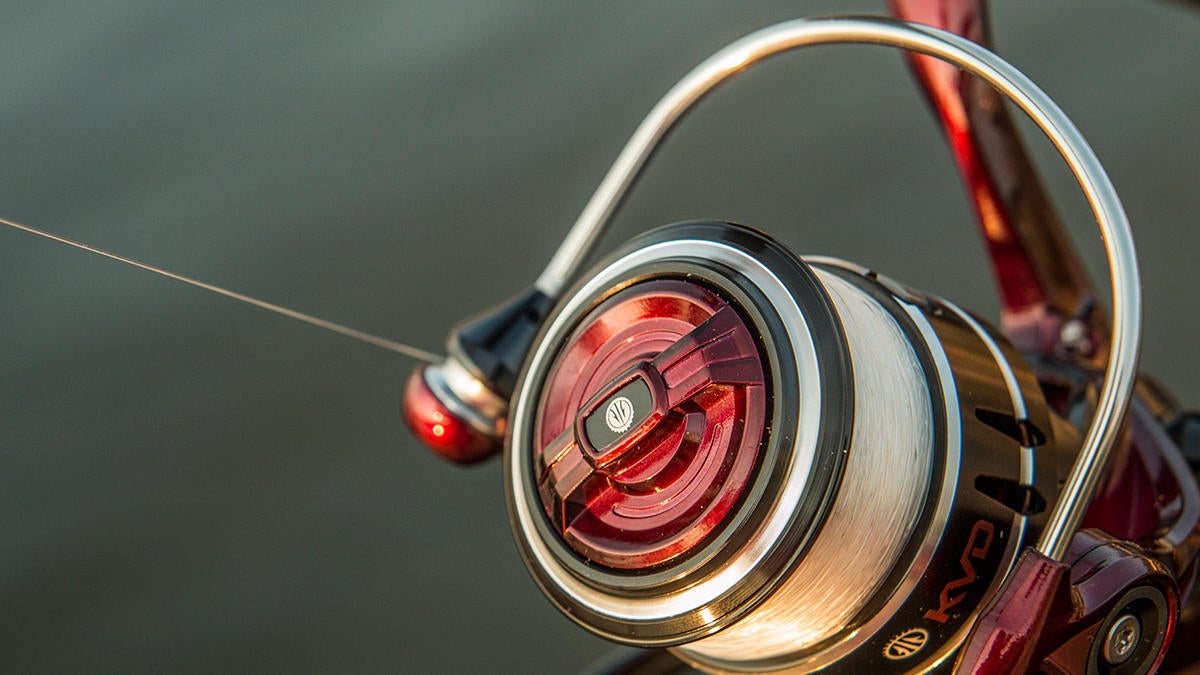 Walker Smith
This is probably the biggest thing I was worried about with this reel. It had nothing to do with the brand or anything of the sort but let's be real; how smooth can you really expect a $99 spinning reel's drag to be? So I went into the test with somewhat tempered expectations. 
Man, I'm telling you... this is a legit drag system. It's much smoother than I expected it to be and it handles boat-side runs really nicely. I did notice that it doesn't have as much adjustability as some other spinning reels, meaning that the "clicks" are a bit further apart when loosening and tightening the drag. But once you find that sweet spot, this drag system performs excellently and gives me all the confidence in the world. 
(4 of 5)
Impressive casting distance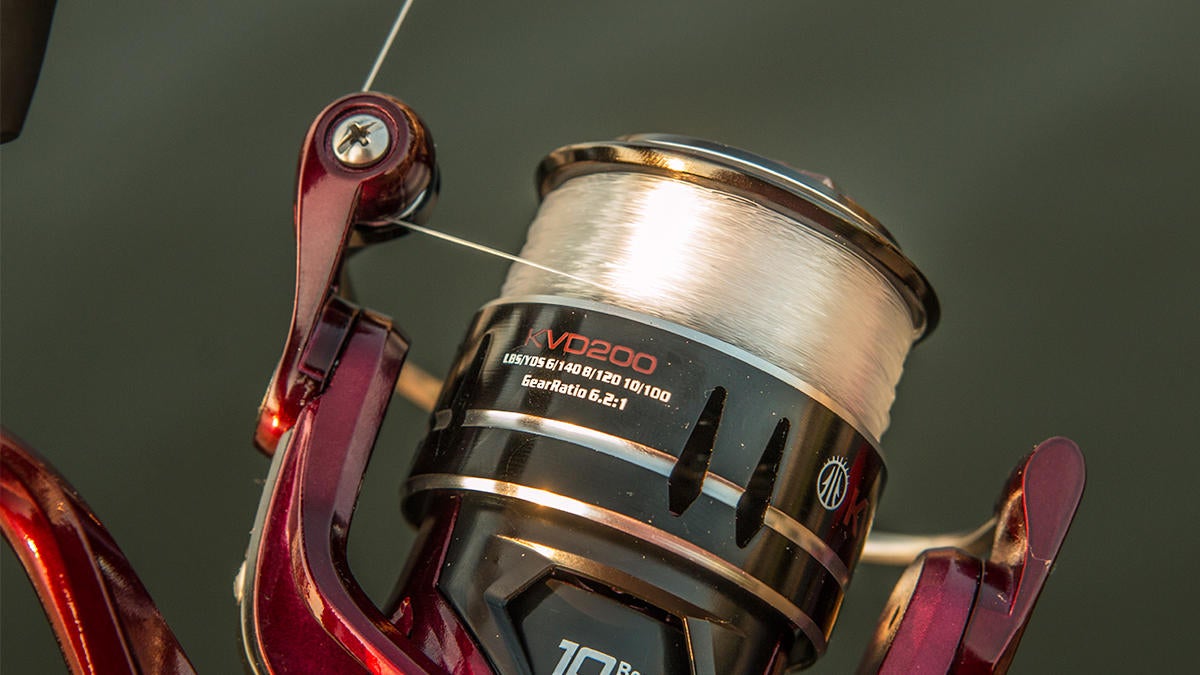 Walker Smith
I've really developed a lot of confidence in this reel. Whenever I'm on a solid finesse pattern, I actually pack several spinning reels in my rod lockers because it always seems like I'm bound to get a random wind knot or bird's nest if I use a spinning reel long enough. I learned that the hard way back when I was a co-angler in tournaments. 
The Lew's KVD Spinning Reel, however, has some incredible casting distance and I don't have to worry about knots or anything of the sort. Even with super lightweight lures, I'm able to make impressively long casts without any worry of unwanted knots. 
(5 of 5)
Final impressions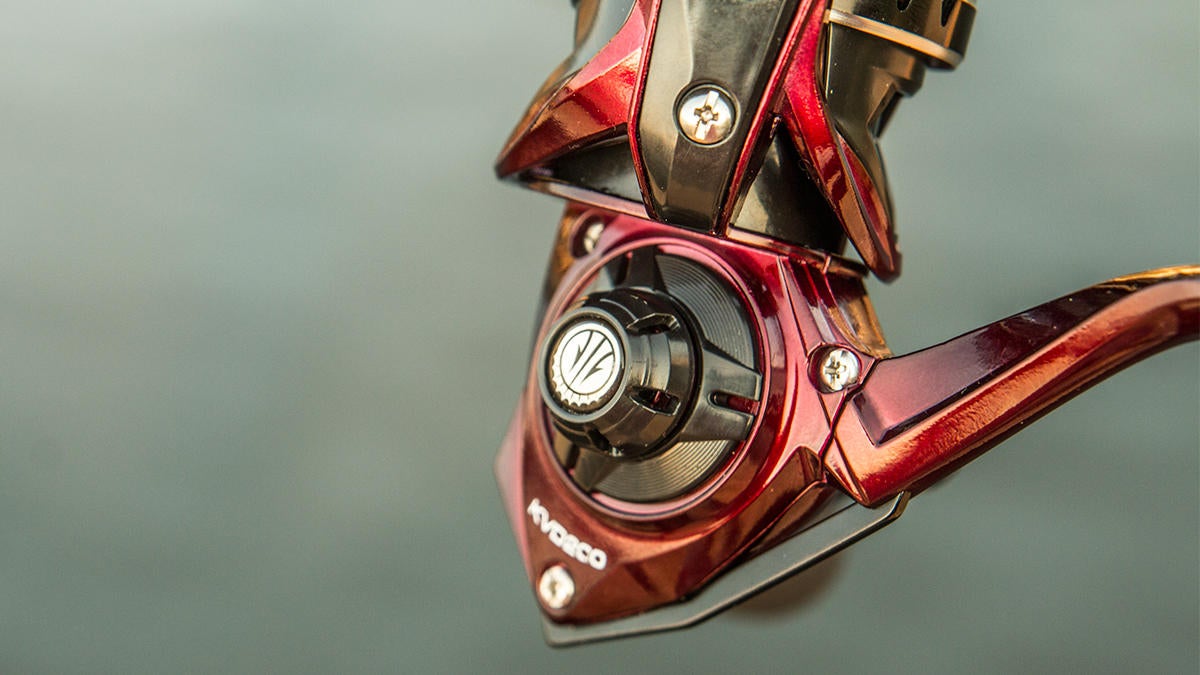 Walker Smith
You can go ahead and write it down: You're going to see a bunch of these spinning reels on front decks around your local derbies. Whether you're an occasional finesse-type guy like me or you're a diehard guru, you'll be impressed by this reel. I love a good value and as far as spinning reels go, you'll be hard pressed to beat this one. 
The Lew's KVD Spinning Reel is available at the following retailers: