Jason Sealock
We take our jobs seriously when it comes to learning new techniques and approaches on the water and sharing them with you all. Our goal is to learn something new to teach our followers each and every time we get on the water. As 2019 comes to an end, we all took some time to reflect on the biggest "lightbulb" moments of the year. We caught a lot of fish this year, we got skunked more times than we'd probably like to admit and most importantly, we learned a bunch of really cool stuff.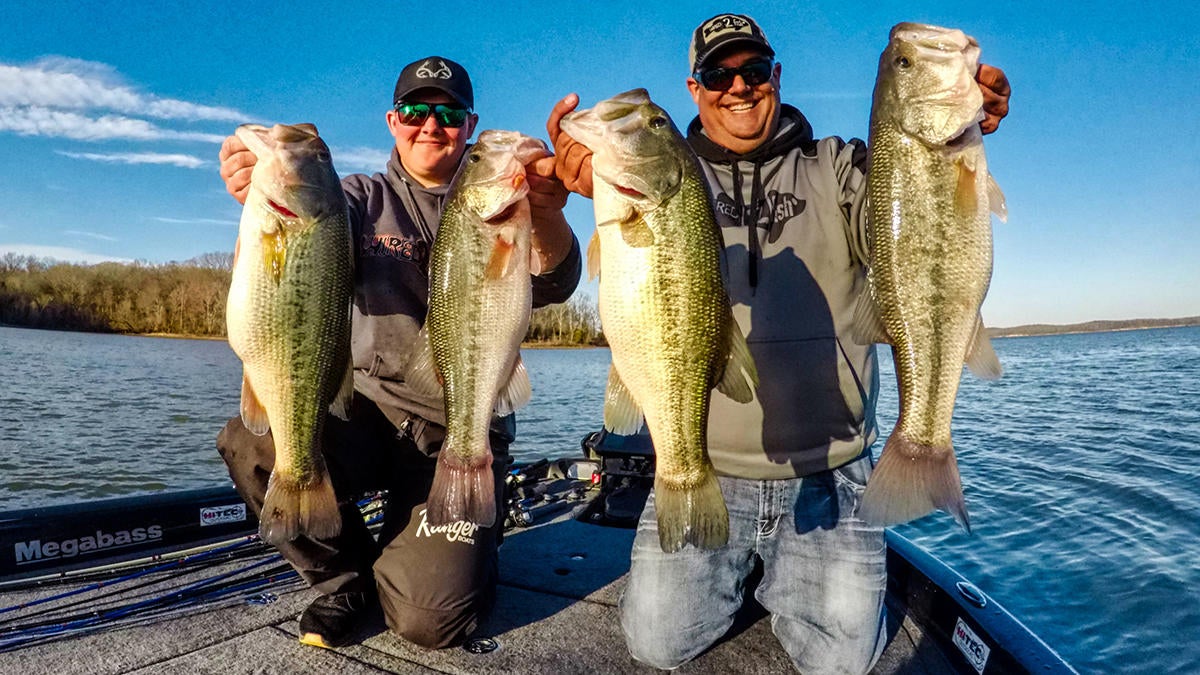 I took high school angler Nate Steele fishing with me during the prespawn on a tough Kentucky Lake and we had our best day of the year together. A limit weighing 23 pounds. A fun day of fellowship and fishing. / Photo by Jason Sealock
Biggest takeaway: Finding fish is still the most important part to me about fishing. I've had limited windows to fish this year so I've really been focusing on finding fish faster. That comes with a little pre-planning before I leave the house looking at weather and forecasts using tools like BassForecast, studying maps online and then trying a few key areas that fit seasonality, and gauging water clarity, temperature, presence of bait, and general activity levels to see what happens in that area. I've had a few trips this year that turned out great because I paid attention to what the bait was doing in the area and then adapting my approach to where the bait was working. It used to bum me out that I could only get on the water for a few hours. Now I approach it as a how fast can I figure it out challenge. I think it's helped my fishing a lot this year.
Coolest product: I'm probably the most excited about the new Power-Pole Charge System. It will charge all your different batteries, allows you to jump between batteries for starting, recharge on the run and charge off of other batteries plus a whole lot more. I think this is a neat new concept for anglers' boats. 
Technology lesson:  Early on I thought technology was for finding good looking spots to fish the way you already intended to fish. Now with more realtime technology like Garmin Panoptix LiveScope and forward looking technology like Humminbird 360 Mega, I am learning that we can actually learn more about fish behavior than ever before and their orientation in the water column, mood, bait movement and more to then adapt how we fish and approach them. Instead of making them react to our presentations, we are going to be reacting to their moods on the screen and adapting even down to the retrieve how we work the lures to make them bite. I think new techniques will be born this coming year out of what technology is teaching us about fish.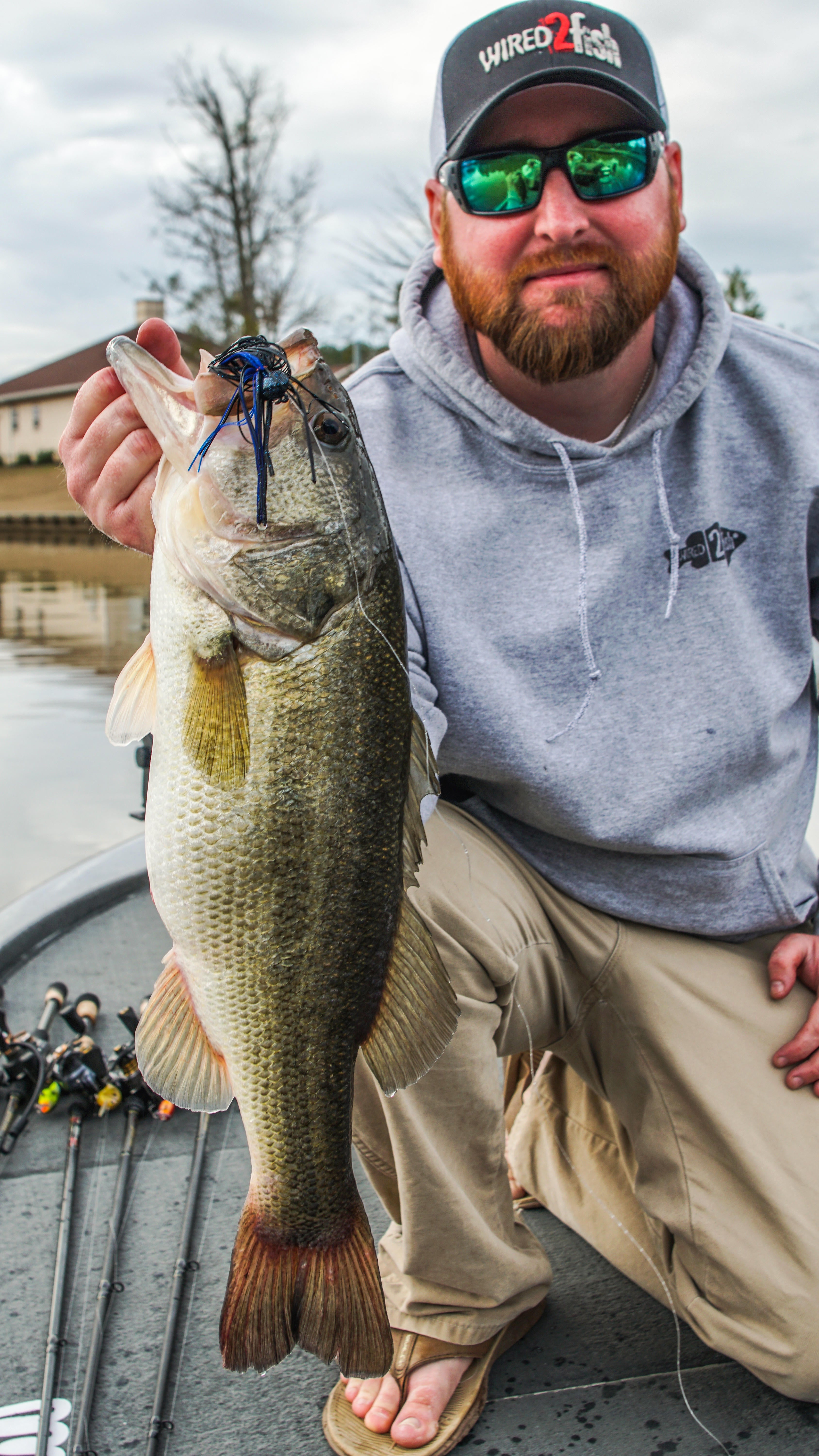 Wired2fish
Biggest takeaway: I learned a lot more about versatility this year. Being a shallow-water river rat, I have always avoided the offshore game like the plague. In 2019 I finally got the gumption to wander outside of my comfort zone and experiment with the unknown. I quickly learned that it's okay to suck. When you try new things, you're going to get your teeth slapped out of your mouth a lot. But when you figure it out, it's one of the sweetest feelings in our awesome sport. I experimented a lot with vertical jigging spoons this summer and winter and believe it or not, it was probably the most fun I had all year. Not only was I catching every species in the lake, but this technique also taught me so much about reading my electronics. I learned what type of structure to look for in different situations, what active fish look like on my sonar and how to best position my boat and lure in order to maximize my chances of catching those fish. Most importantly, I learned that growth and comfort rarely coexist.
Coolest product: It's a tie for me between the Dakota Lithium Power Box 10 and Sea Foam Marine Pro Fuel Treatment. The Power Box 10 gives me big-time peace of mind when I run way up rivers or find myself deep in the woods hunting critters. The built-in LED flashlight, the small profile and the ability to keep my important electronics charged for a long time is just awesome. Sea Foam Marine Pro Fuel Treatment has simply made my 21-year-old outboard run like a top. Since using it, I've experienced very little smoking, smoother idling when I'm graphing offshore and a crazy good holeshot that can compete with most newer-and much more expensive-boats on the market.
Technology lesson: If you're scanning offshore structure for fish and you're not sure what species of fishing you're seeing on your screen, drop a silver spoon down to 'em and you'll quickly find out. That dang lure catches just about anything that swims. I also learned that sometimes it's just tough to beat good ol' 2D sonar. It's easy to start pressing a bunch of buttons and get yourself completely lost in the minutiae of everything. I see it happen to a bunch of folks. You don't have to do that, though. I reiterated my belief of keeping things simple. I need to know how deep I am, I need to see contour lines and I need to be able to identify active fish on my 2D. The rest of it is a (very cool) luxury in my opinion.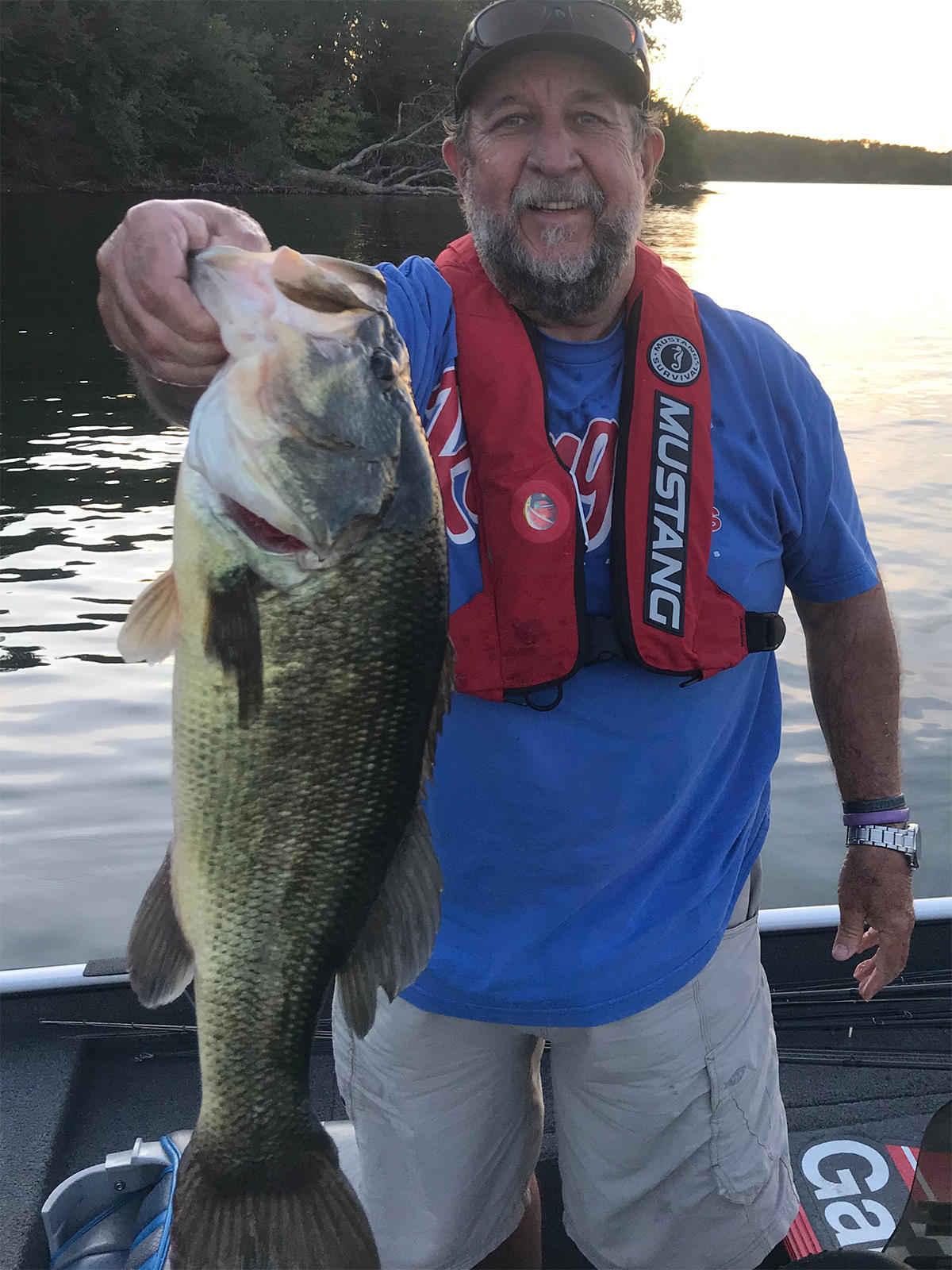 Wired2fish
Biggest takeaway: Instead of wearing emotions and opinion on our sleeves, we should all take a deep breath and let the cards fall where they may when it comes to all the changes occurring in professional fishing. Although very important to the overall health and vitalization of the fishing industry, we would all still be fishing without it. I love the professional fishing trails and those who participate in all the leagues, but have found that watching, becoming more educated on the changes and only taking up fights I have a dog in is the best approach. I am looking forward to a great 2020.
Coolest product: As a guy who loves to rig boats and work on them as a hobby, I naturally gravitate towards things that make that job easier. I think I have two products that have piqued my interest. One is a simple multi-connector from T-H Marine called the Hydra Multi-Connection Plug. It provides solid connections for all kinds of devices and keeps the integrity of electrical connections without having a spaghetti mess. The other is the new Power-Pole Charge System that allows my batteries to be charged fully and lets me utilize my cell phone to monitor them.
Technology lesson: If you can think it, you can build it. Some of the best products to come out in recent years were a result of anglers and boaters wanting a better mousetrap and figuring out just how to do that. The excitement for the future has no boundaries.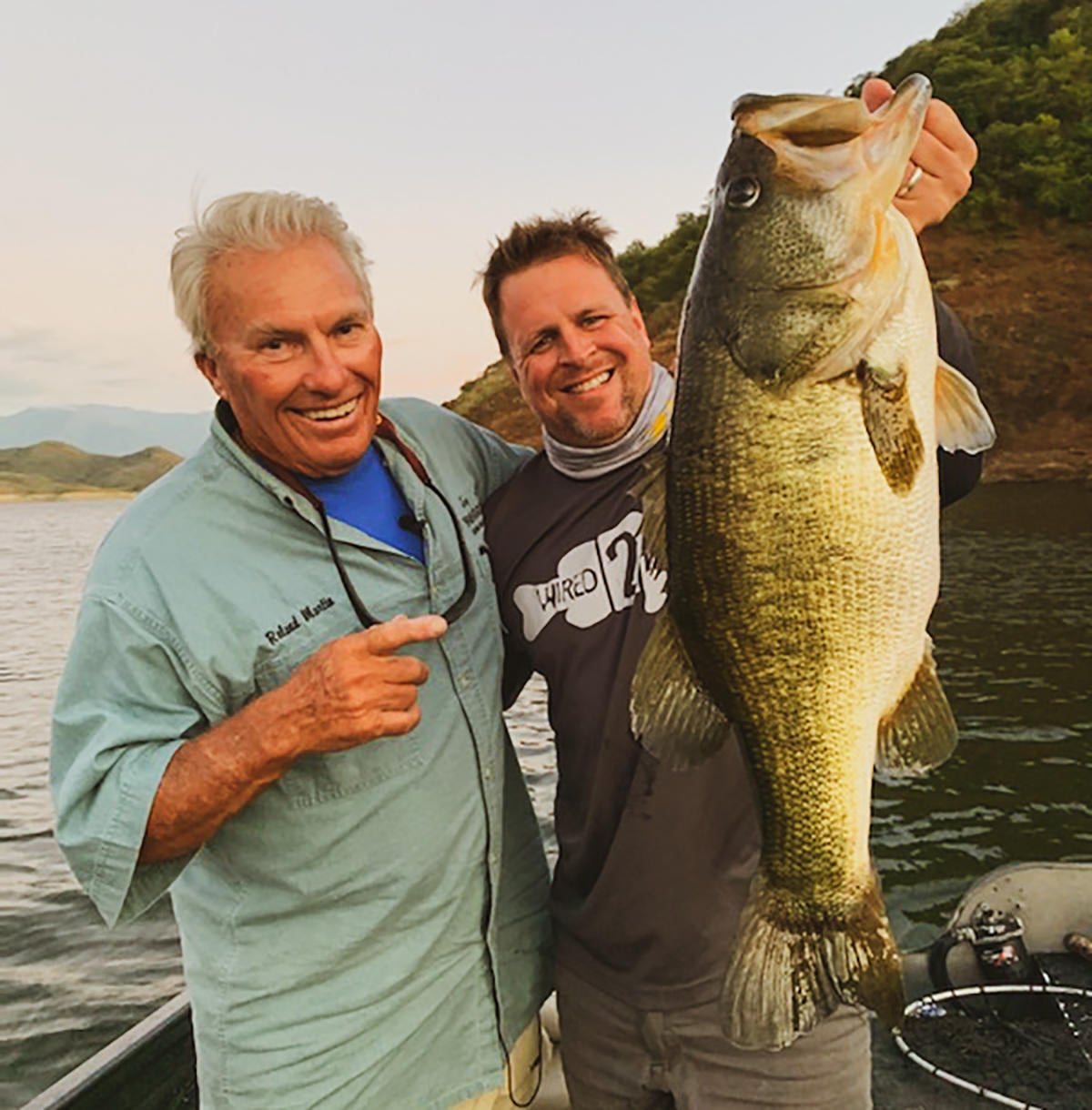 Wired2fish
Biggest takeaway: I experimented a lot with bottom baits in 2019 and found that being able to easily maintain bottom contact with heavier presentations allowed me to power fish at depth like never before. From flipping and pitching the Tokyo rig around cover and combing mid-depth flats to combing the depths for wintering smallmouth, the rig has caused me to shelve Texas rigs, jigs and wobble heads as I keep learning and expanding its applications. From Great Lakes states natural lakes to Mexican reservoirs, a heavier Z-Man Evergreen Jack Hammer was the most impressive fish catcher for me this year. Bites would often come on the initial fall or while the lure fell after stroking it off the bottom. I think the quick fall of the 1 1/4-ounce size is a powerful trigger for trailing fish and they simply have a hard time resisting it. Unlike a crankbait, you can maintain bottom contact with the heavy Jack Hammers throughout the entire retrieve even with more pronounced depth changes. It's also more weedless and offers me a better hooker than a crankbait due to its upright hook position. This lure scored my personal best, a couple ounces shy of 9 pounds with Mr. Roland Martin on Lake Baccarac. I was stair-stepping the Jack Hammer down a steep break with periodic pauses to regain bottom contact. She ate on the fall. Bottom line: Much of the time, largemouth and smallmouth are bottom-oriented and when this is the case, it's hard to beat the positive feel and depth control provided by heavy weight. Moving something horizontal at depth is a powerful trigger.
Coolest product:Humminbird 360 Imaging
Technology lesson: While real-time imaging has been getting a lot of press, I personally feel that having a 360-degree image of structure, cover and transition zones is the most powerful and practical technology most of the time. The likes of Brandon Palaniuk and Ott DeFoe live and die by Humminbird 360 Imaging and I finally got it dialed on it this year. Making immediate casts to individual rocks, pockets in the grass, laydowns and transitions zones lets you put baits on target; essentially sight fishing where the naked eye can't see. While I experienced daily success with the product, I had one particular outing with the Neko rig where largemouth were locked on to the biggest boulders on a mid-depth rocky point. After fan casting the spot with little action, I Spot-Locked up-wind and made repeated casts to the biggest rocks and started catching. If bass are relating closely to the bottom, real-time sonar isn't marking these fish that well. It's my opinion that seeing the best-looking spots then getting baits to your target is much more efficient while requiring no foot pedal manipulation.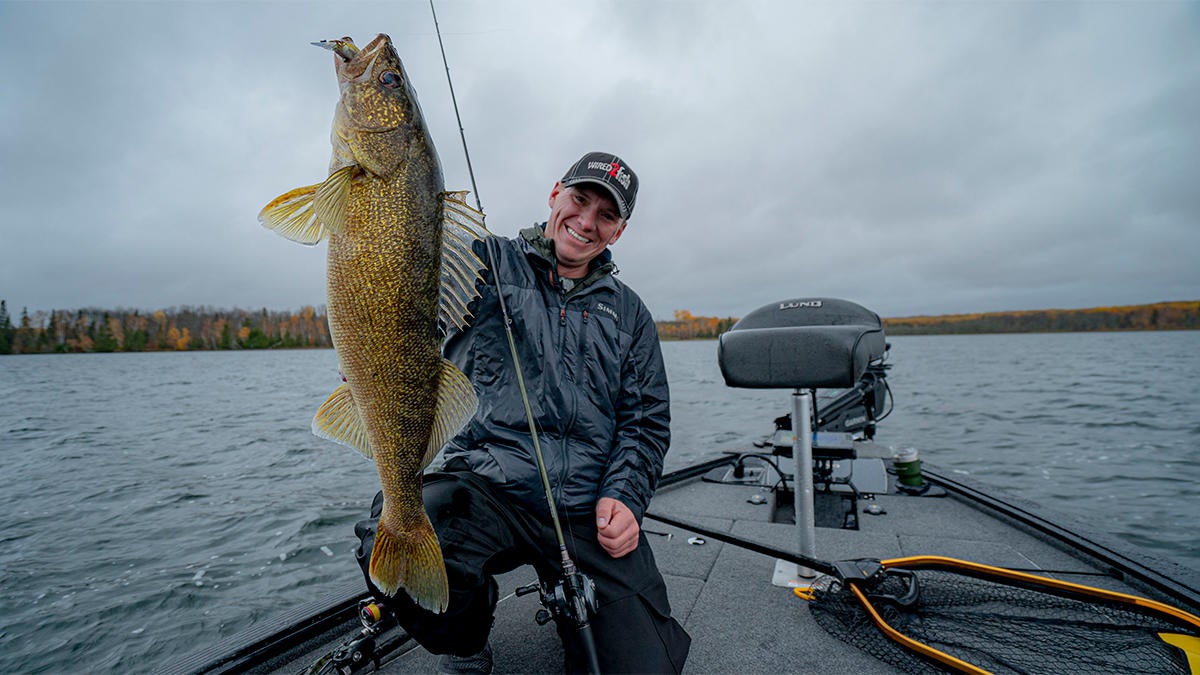 Wired2fish
Biggest takeaway: The importance of studying fish behavior. As a fisherman, you're constantly learning new things every time you set foot on the water. This fall, I had an especially significant learning experience that really stuck with me. In the past, I had to use my intuition and years of experience to trust I was around fish. This time, I set my focus on studying fish behavior and the way they reacted to different lures. I installed different electronics on the boat (Garmin LiveScope) that showed me how they navigate their underwater habitat. For instance, I found a large school of walleye one day this fall and realized they were catchable, but I just didn't know how. I first tried traditional walleye fishing techniques (spoon, jig & minnow, fishing on bottom, etc.) with zero results. After scratching my head, I looked closer at the feedback I was receiving from LiveScope. It's safe to say that walleye generally relate to the bottom. However, I realized this particular school was exhibiting abnormal walleye behavior by remaining surprisingly high in the water column. After seeing this, I decided to try a Megabass 110 +2, which is an especially successful lure when it comes to targeting deep fish. This jerk bait doesn't float or sink; it's perfect for suspended fish. After some trial and error, I found that slowly drifting my jerk bait over the school of walleye was the best method to trigger the fish. The part that shocked me the most was watching the fish trail my bait for up to 200 yards-no joke! Regardless of the species of fish, incorporating these new technologies and techniques offer endless opportunities for learning.
Coolest product: Megabass 110 +2
Technology lesson: LiveScope and how to use it effectively.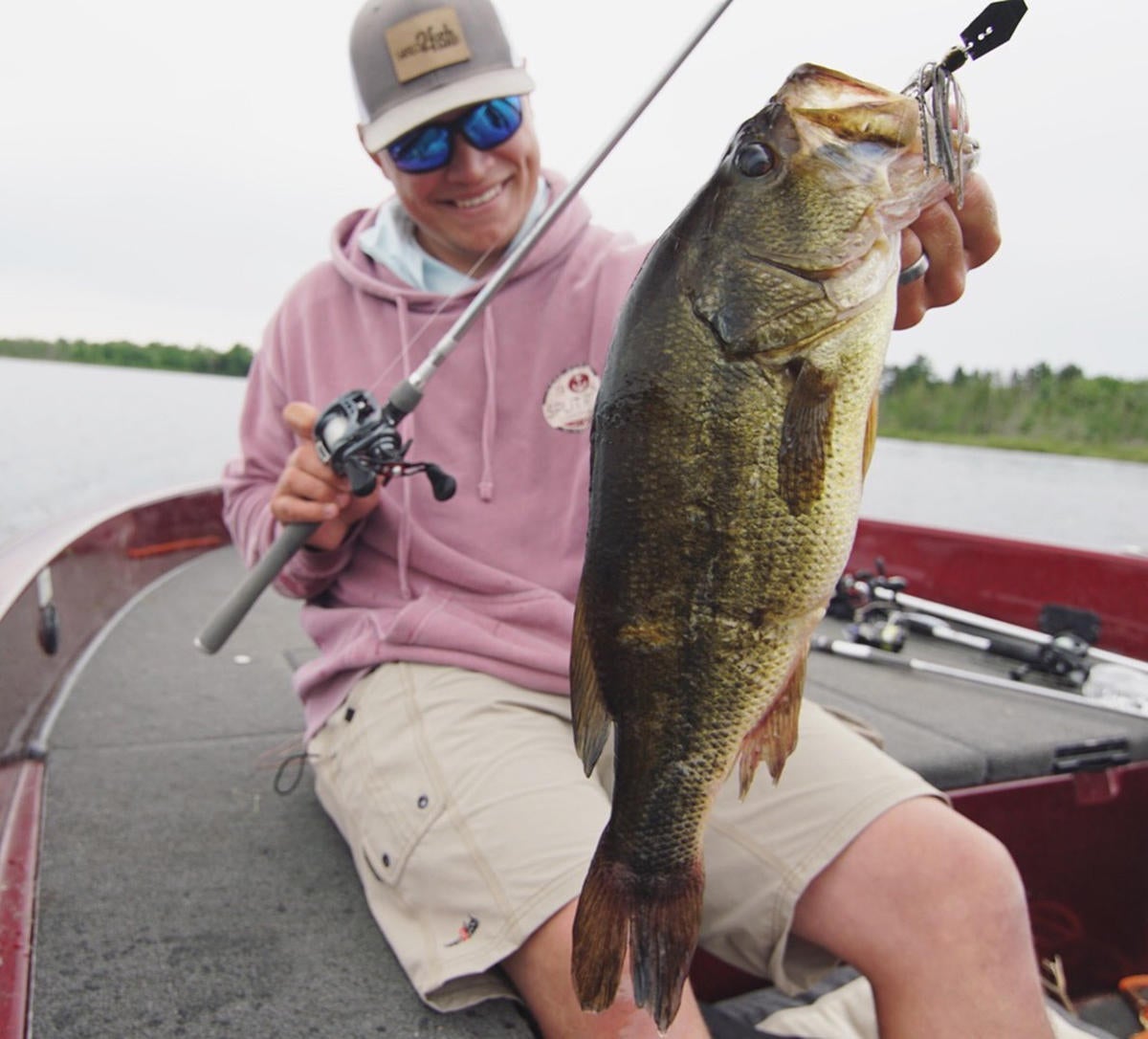 Wired2fish
Biggest takeaway: There was plenty to take away from the 2019 season. For me, it was more of a realization than anything else. It is easy to get caught up in all of the hype in and around today's fishing world. For me, it is important to remember that it is just fishing. We are all still doing the same thing we all did as 12-year-old kids when we rode our bikes down to the local pond to catch whatever would bite. It is just on a slightly larger scale today and it is tough to pull a 20-foot bass boat behind your bike. At the end of the day, it's still just fishing.
Coolest product: With all of the innovation in the fishing world, it is tough to narrow it down to one thing, so I'm not even going to try. The coolest product is more of a concept to me. With things like the Tokyo rig, the 1 1/4-ounce Jack Hammer and the Megabass Vision 110 +2, tackle manufacturers are giving us the ability to put baits where they haven't been fished before and the fish are loving it!
Technology lesson: As technology grows both in popularity and effectiveness, it's becoming more important than ever to practice as well as teach conservation.
Wired2fish
Biggest takeaway: I tinkered a lot with Garmin LiveScope in open water. This isn't just great fish-finding technology, but also a great way to observe fish behavior. I have learned a lot from watching fish react to baits and also how they behave in certain types of cover.
Coolest product: Garmin Panoptix LiveScope system.
Technology lesson: For as much as our electronics tell us about the location of fish, I feel it is best to find them from a distance using side imaging or a quick pan with Panoptix and then staying off them and casting to them. Just drop a waypoint on a school of fish and use your heading extension to lineup casts. You're just drastically reducing the amount of water to cover and not spooking fish.