Jason Sealock
If you love to fish, you are probably as concerned about the weather, if not more, than most meteorologists. As anglers, we look for patterns in the weather, or even more simply, just good days to go fishing in our busy schedules.
We recently partnered with BassForecast and have been using their BassForecast app on our phones in our own fishing. We wanted to share the benefits of their app on our website as well give anglers a page to check the current day's fishing conditions and also give you the location-adjusted peak major and minor feeding times as well as sunrise and sunset information and moon phase.
(1 of 3)
Choose the Best Fishing Days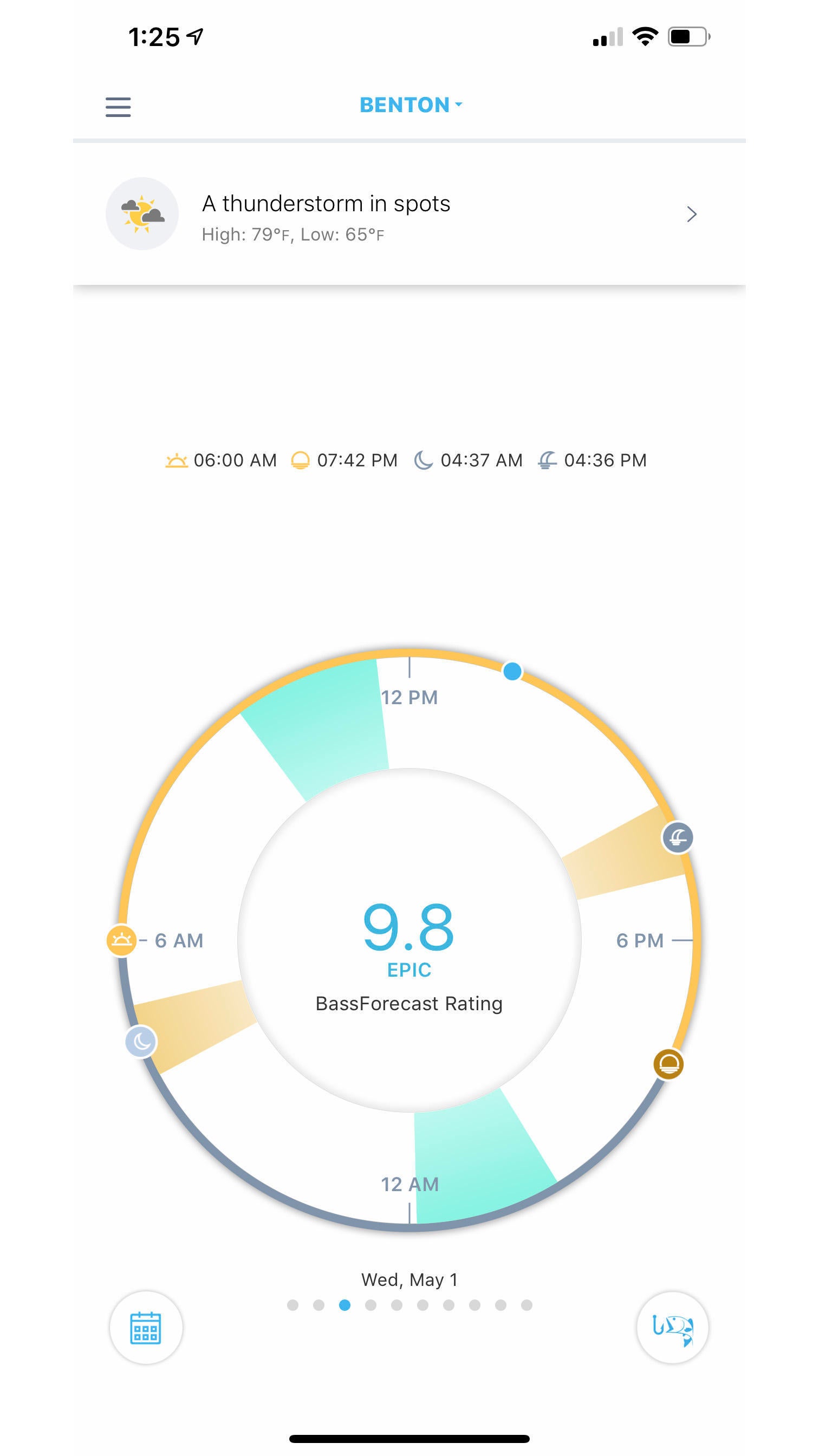 Jason Sealock
The BassForecast app takes weather trends prior to today and weather forecasts for the future and a myriad of weather variables and feeds them into an elaborate algorithm programmed to predict the best days for bass fishing for you. 
You can find the new forecast page at Wired2fish.com/BassForecast.
While most anglers that target big bass are very accustomed to following moon phases and using solunar tables, those printed tables are inherently flawed in that they are not adjusted for your location. They can be off by hours depending on where you are which makes them practically useless without adjusting to your location.
BassForecast not only gives you moon phases, peak minor and major feeding times, and a predicting score on that day's fishing adjusted to your exact location, but it can also give you additional resources on techniques, lures and locations to try on those best days. 
(2 of 3)
Get Locations and Logging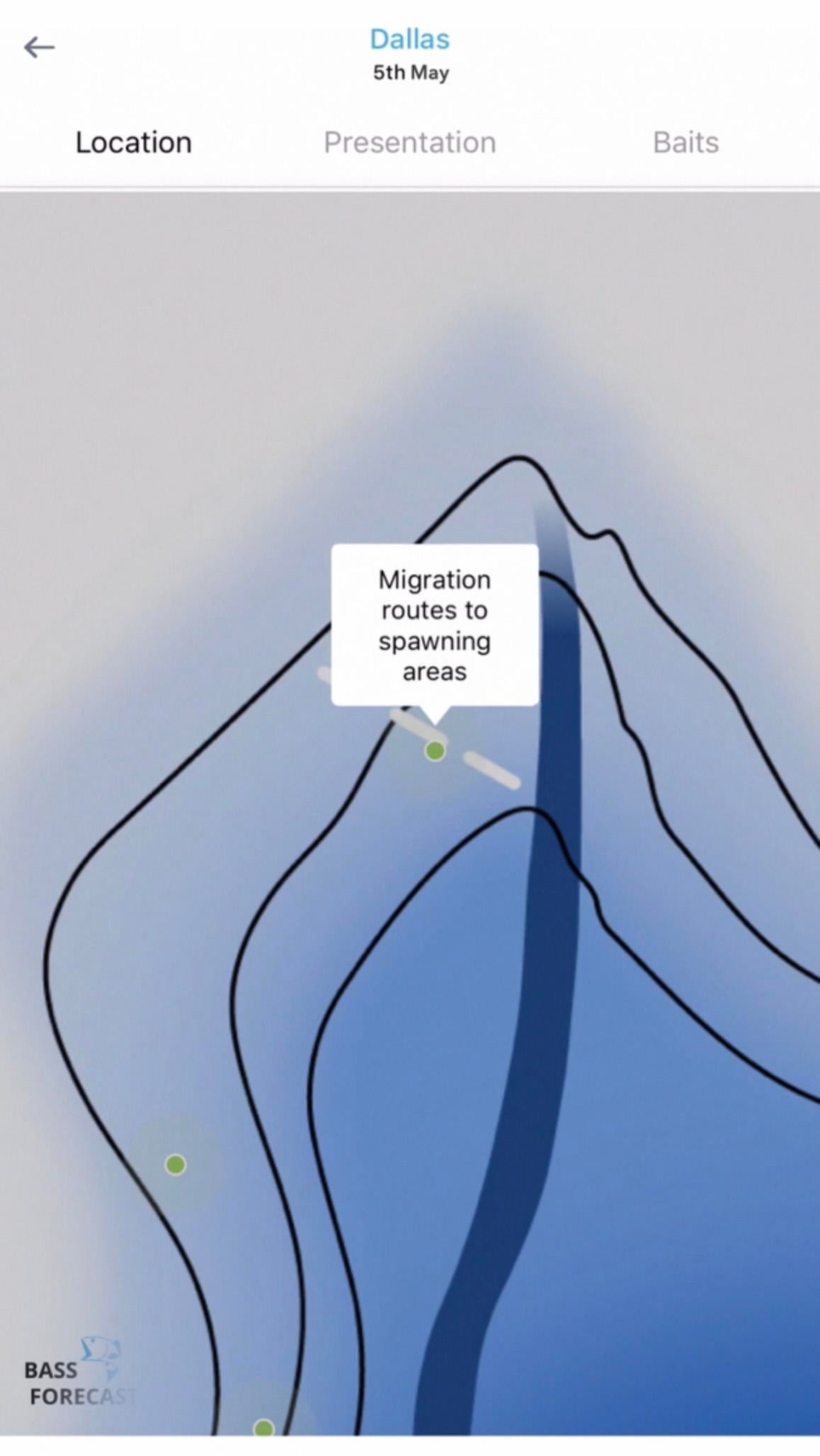 Jason Sealock
With the full BassForecast mobile app you can keep your own logs from good days of fishing and track and pattern your fishing over time. That's a valuable resource for anglers to go back and look at weather, water temps, and patterns that worked in those similar conditions.
Our page on Wired2fish.com can be found anytime from any device at wired2fish.com/bassforecast or by going through the site navigation menu. 
Bookmark it and check back often. 
(3 of 3)
A lot in one app and one page.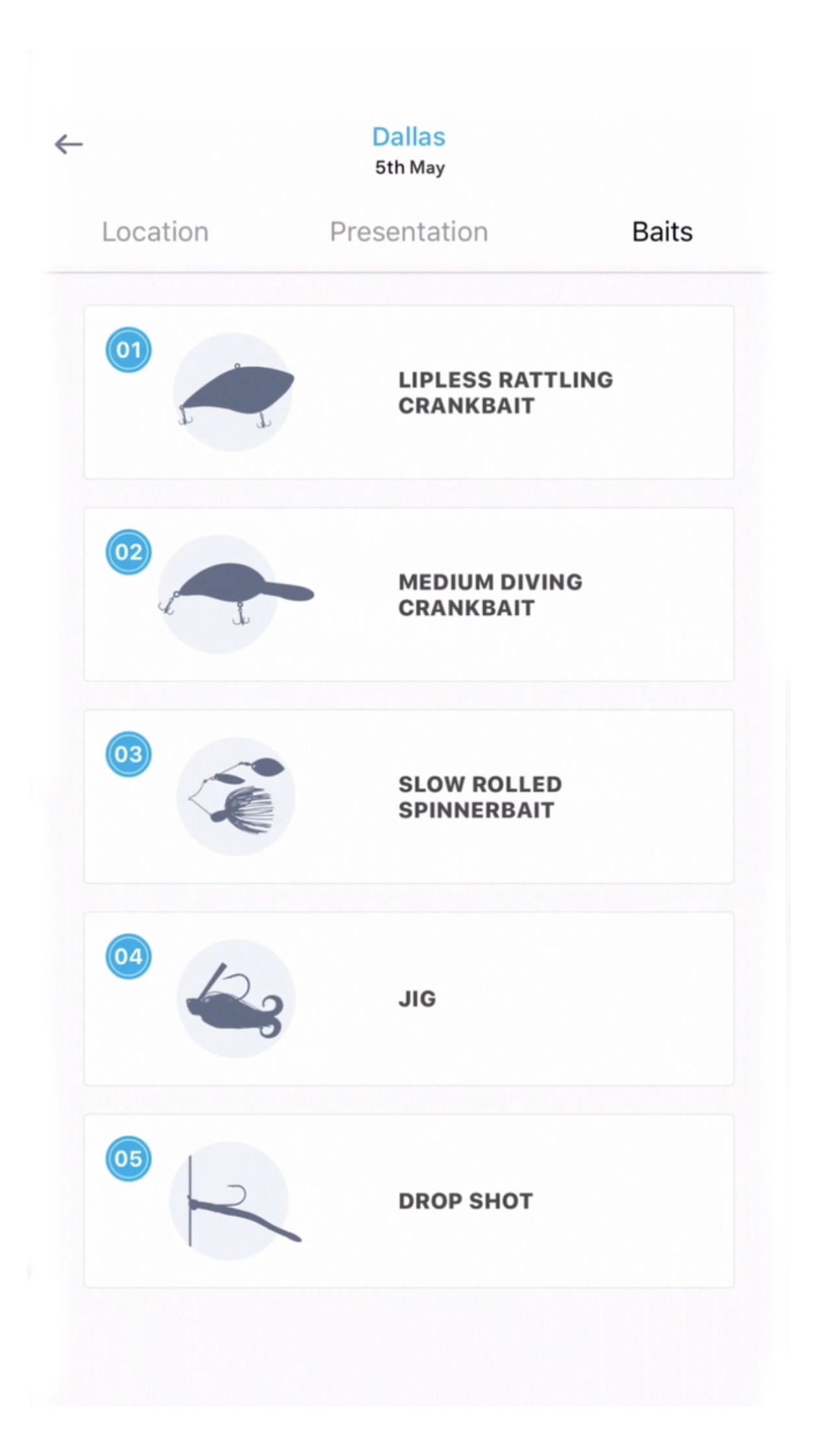 Jason Sealock
With rankings, tips, weather, moon phases, feeding times, logs and more, we highly recommend you download the full BassForecast app on your mobile device. For a minimal annual fee, you can look 10 days out for the peak windows and best days for your location and plan your best fishing trips accordingly, every day of the year. We just have a small sampling of the value of this app on our site to help anglers. But the full app will definitely give you a lot more tools to have better days on the water.
To download the BassForecast app, follow this link. 
We'll have a full review of the BassForecast app coming soon on wired2fish.com. 
For additional information on BassForecast, visit https://www.bassforecast.com/. 
Or visit our forecast page daily to see how you like the app at wired2fish.com/bassforecast.