JASON SEALOCK
Just a few images from takeoff at day two of the FLW Cup on Lake Hamilton near Hot Springs, Arkansas.
(1 of 15)
Anglers were giving early morning interviews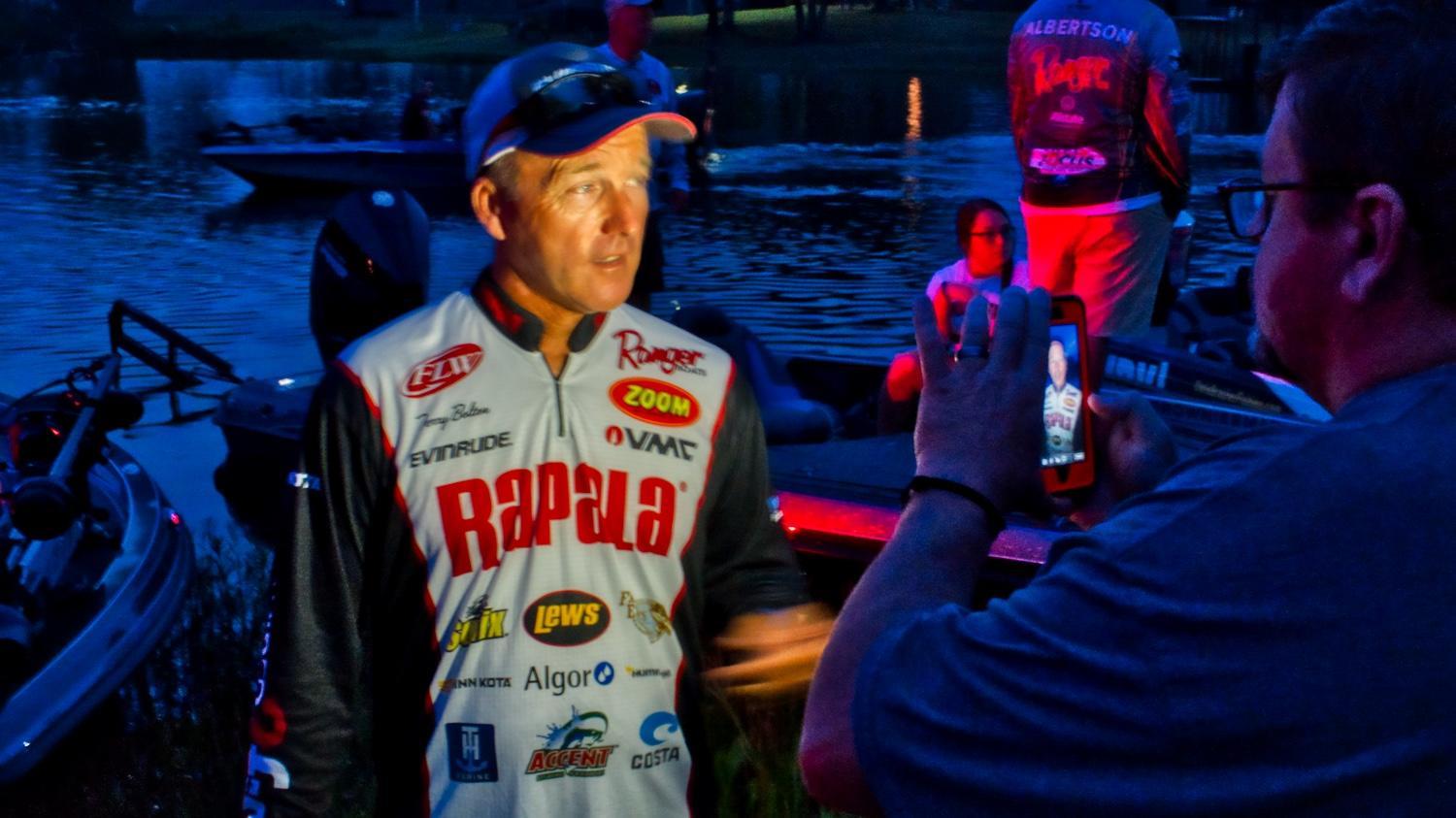 Jason Sealock
Terry Bolton was giving an interview on Lew's Facebook page this morning in the dark early minutes at takeoff. 
(2 of 15)
Anglers about to head out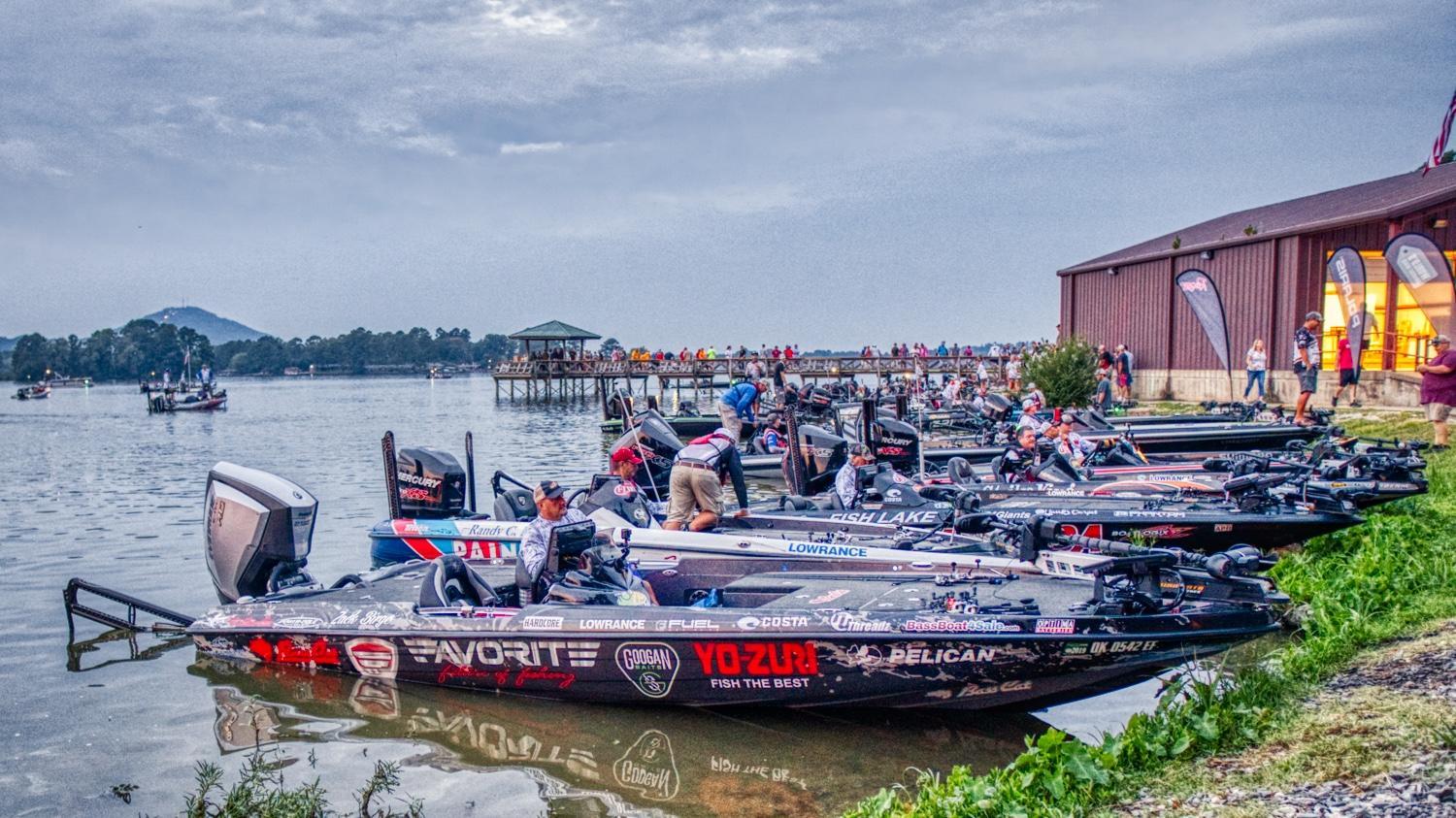 Jason Sealock
Boats were lined up and the anglers were saying their final goodbyes to friends and family that came out to the launch on Hot Springs to see them off. 
(3 of 15)
Nick Lebrun signed his spinnerbait for a young fan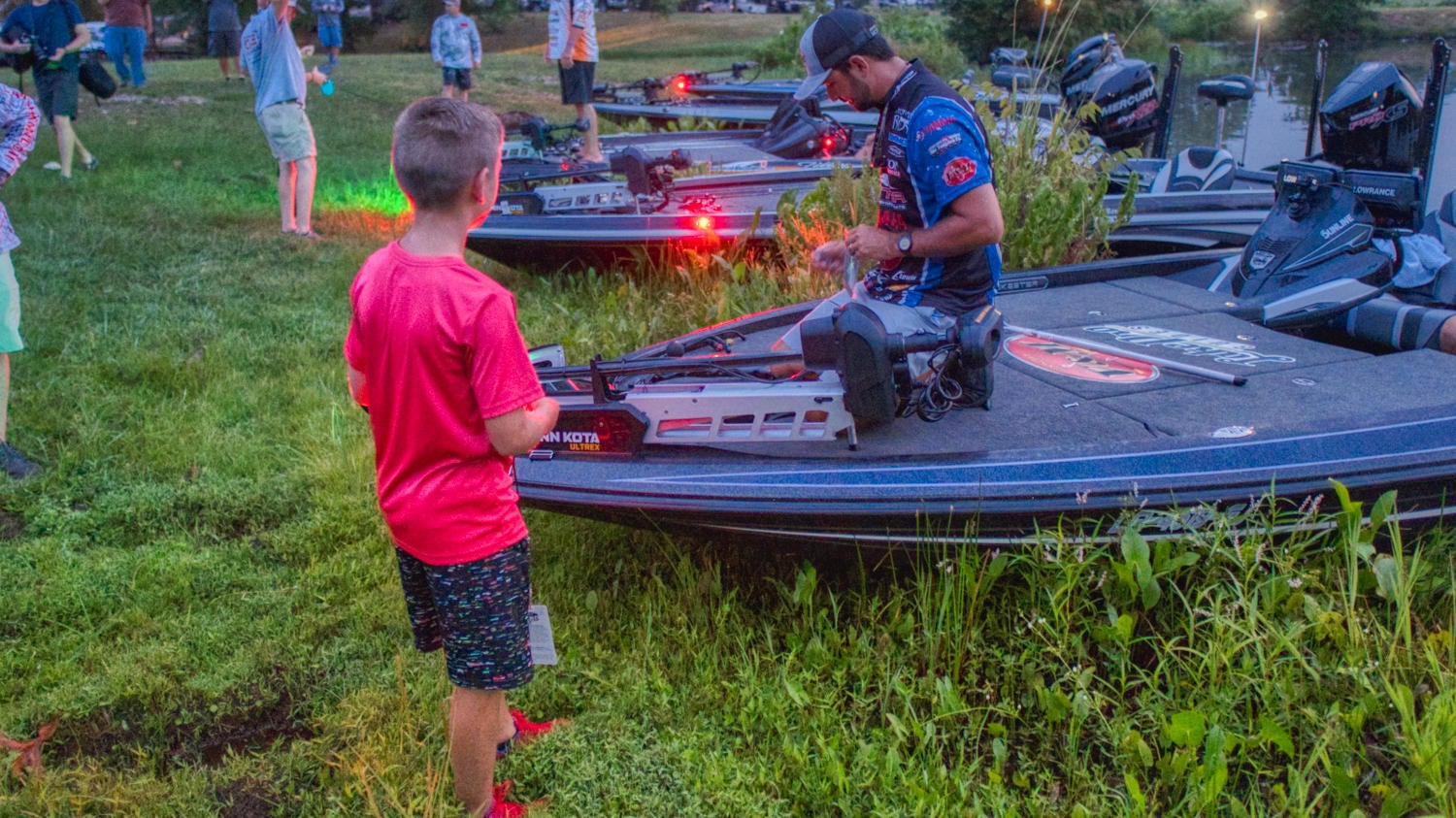 Jason Sealock
Nick Lebrun pulled one of his Signature V&M spinnerbaits out of his boat and signed it for a young fan that came out to launch this morning. 
(4 of 15)
Matt Reed talking to family before blast off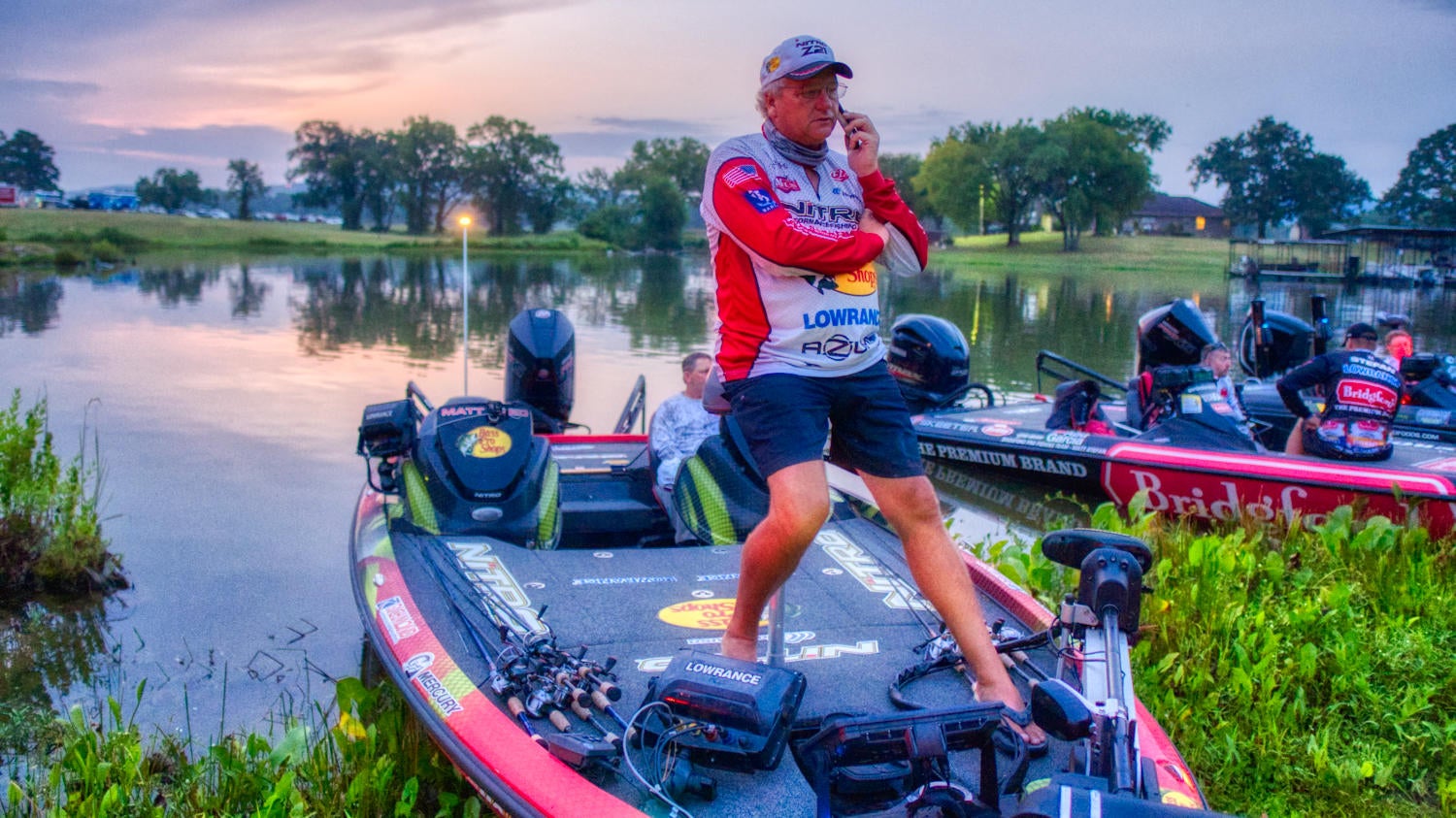 Jason Sealock
Matt Reed was on the phone as the sun was just creeping up no doubt getting well wishes from family and friends. 
(5 of 15)
The Castledines enjoy a few moments of family time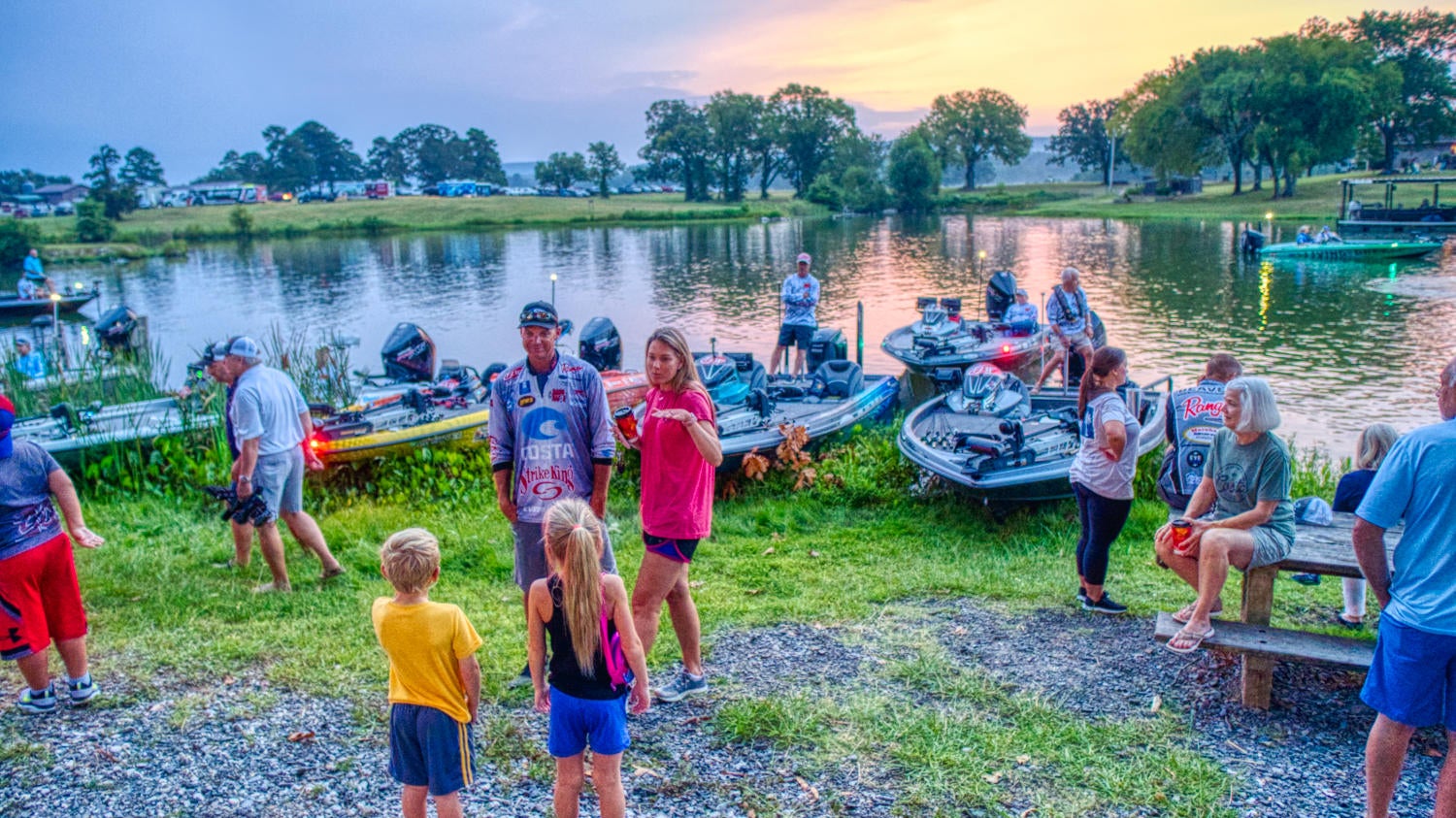 Jason Sealock
Todd Castledine was enjoying a few moments with his wife and kids before he headed out. 
(6 of 15)
Thrift is getting in the zone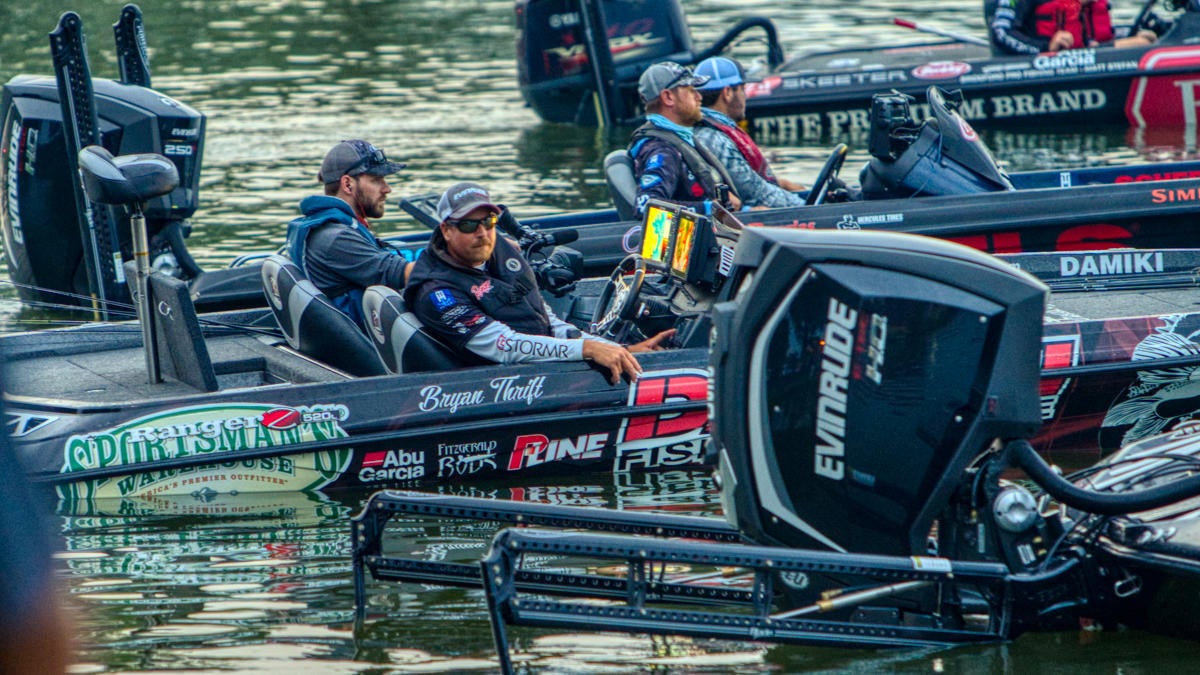 Jason Sealock
Bryan Thrift seems laid back on the morning of day two. 
(7 of 15)
B. Lat and Redington idle out at takeoff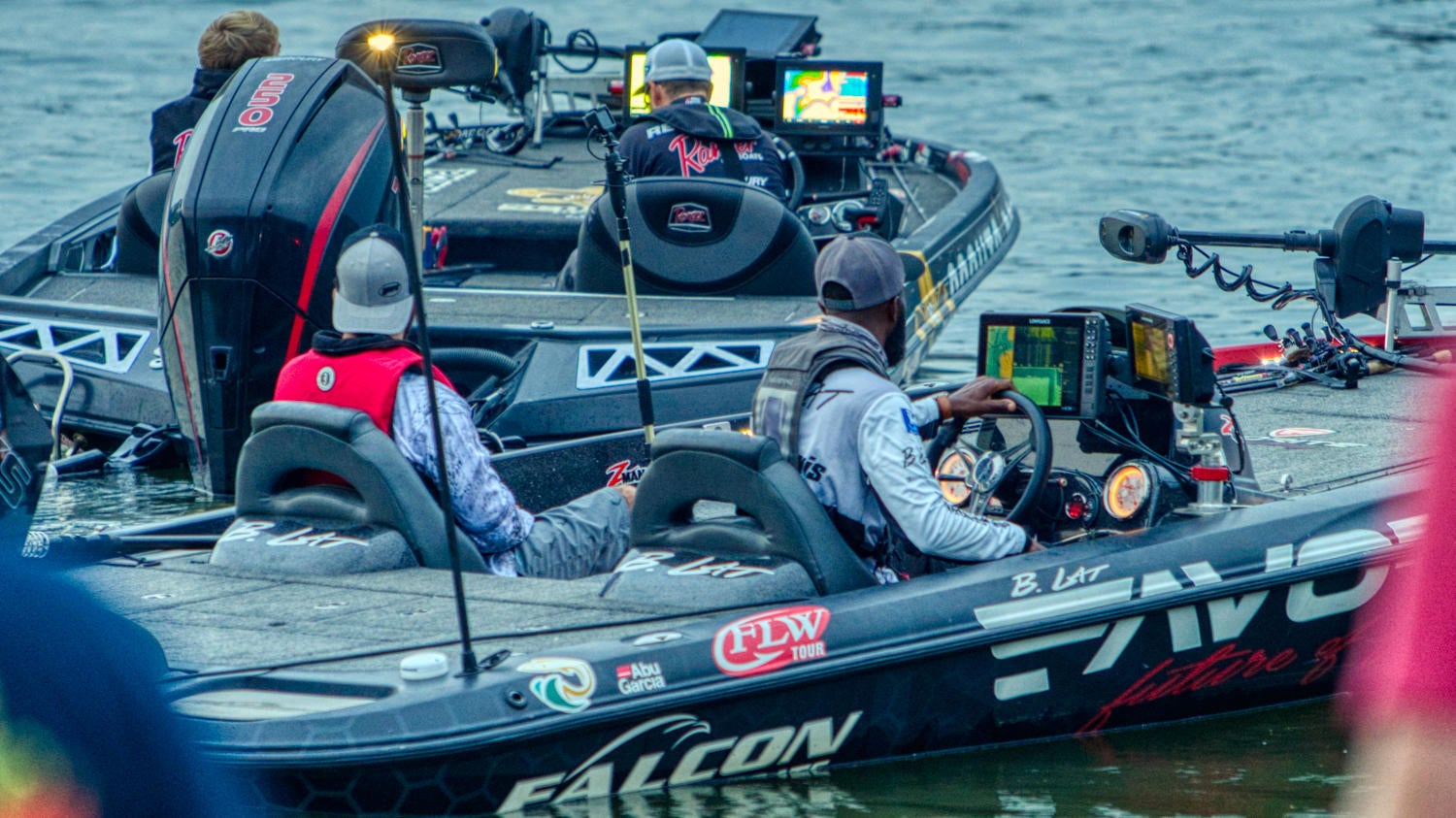 Jason Sealock
Brian Latimer and Tom Redington idle out to blast off. 
(8 of 15)
Zack Birge dials in on his starting location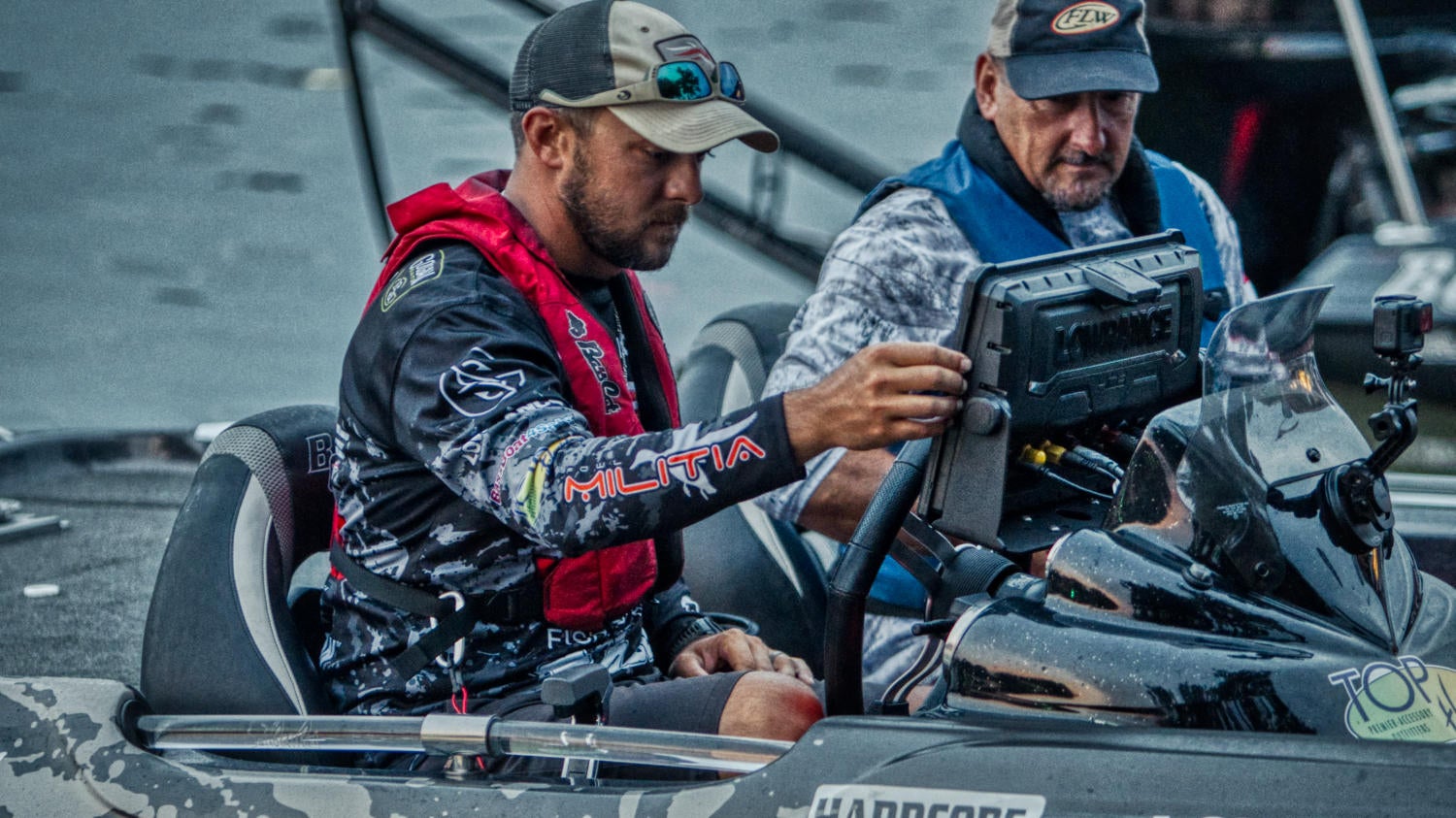 Jason Sealock
Zack Birge checks a few spots on his Lowrance HDS Live units.
(9 of 15)
Cox, Dudley and Nixon wait to blast off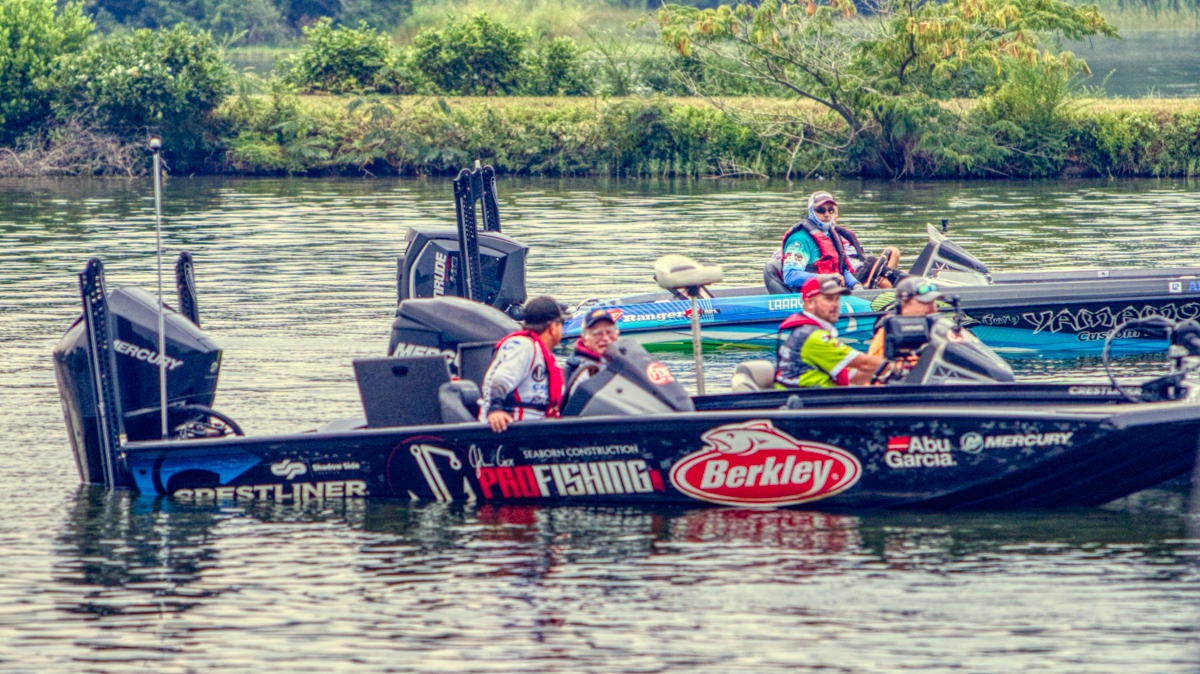 Jason Sealock
John Cox, David Dudley and Larry Nixon await their boat numbers to be called. 
(10 of 15)
Dacy and Terry Bolton Hugs of Encouragement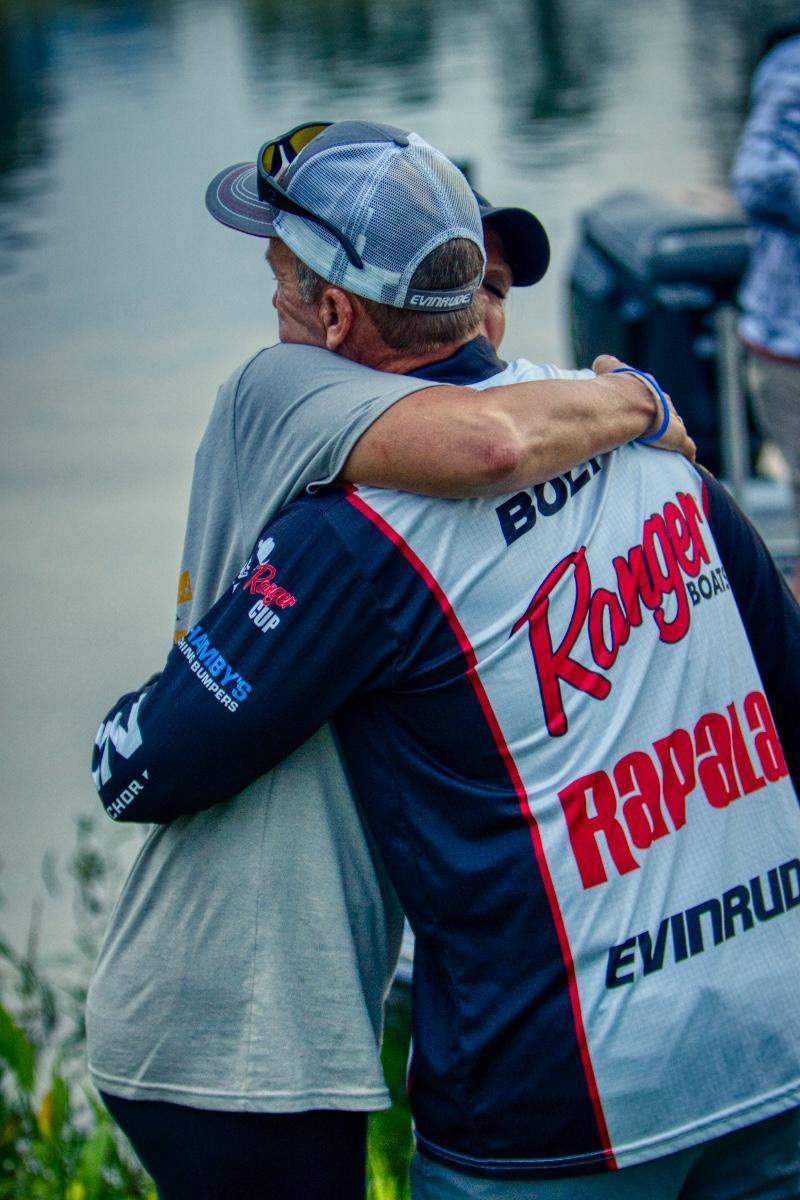 Jason Sealock
Dacy Bolton gives husband a hug and some words of encouragement after a tough start to the FLW Cup. Bolton had a good practice and was very disappointed with how things went on day one. 
(11 of 15)
Anglers at the national anthem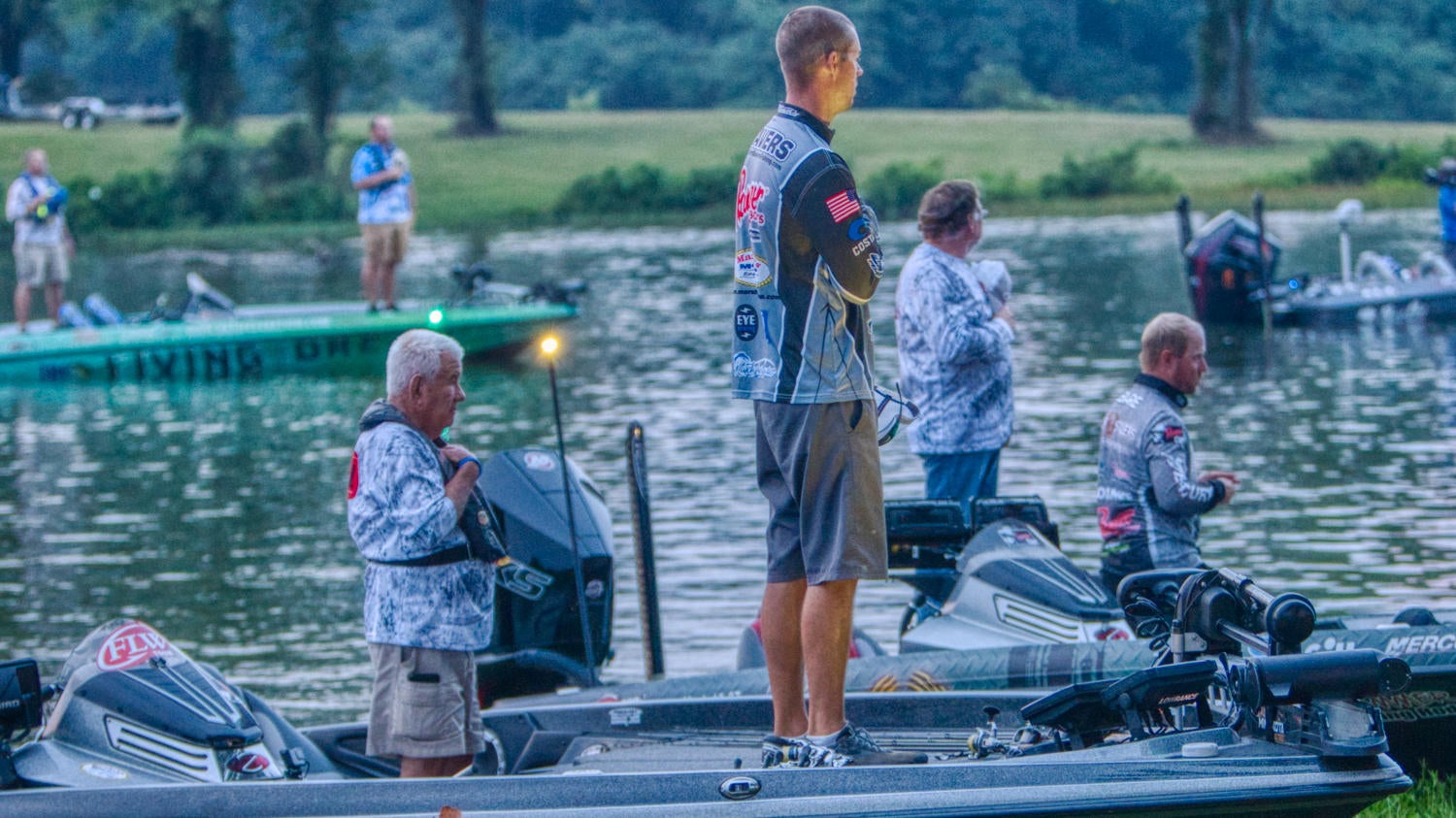 Jason Sealock
Anglers show respect during the National Anthem.
(12 of 15)
Family out supporting their anglers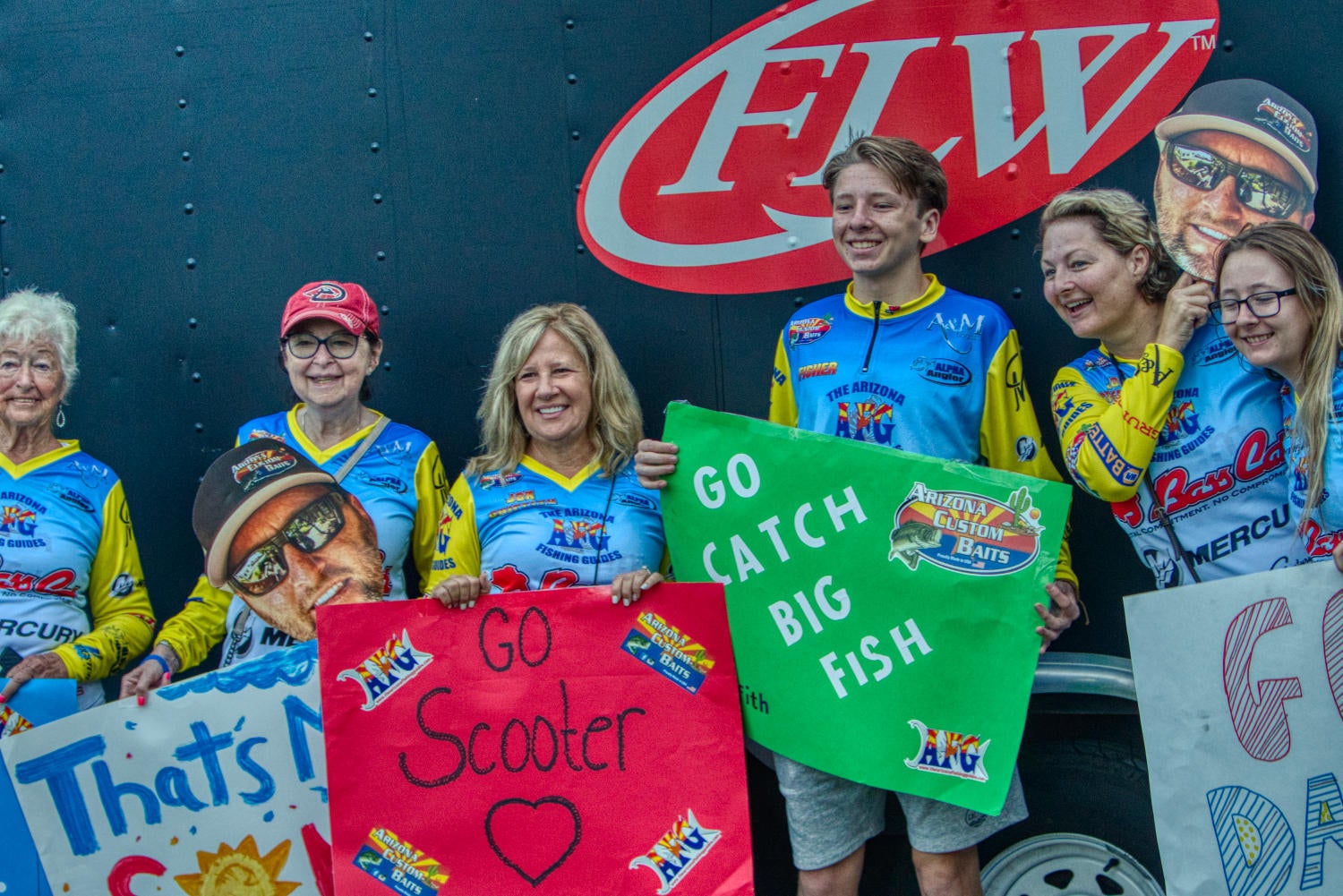 Jason Sealock
Family support is a big part of big league tournament fishing.
(13 of 15)
Sunscreen time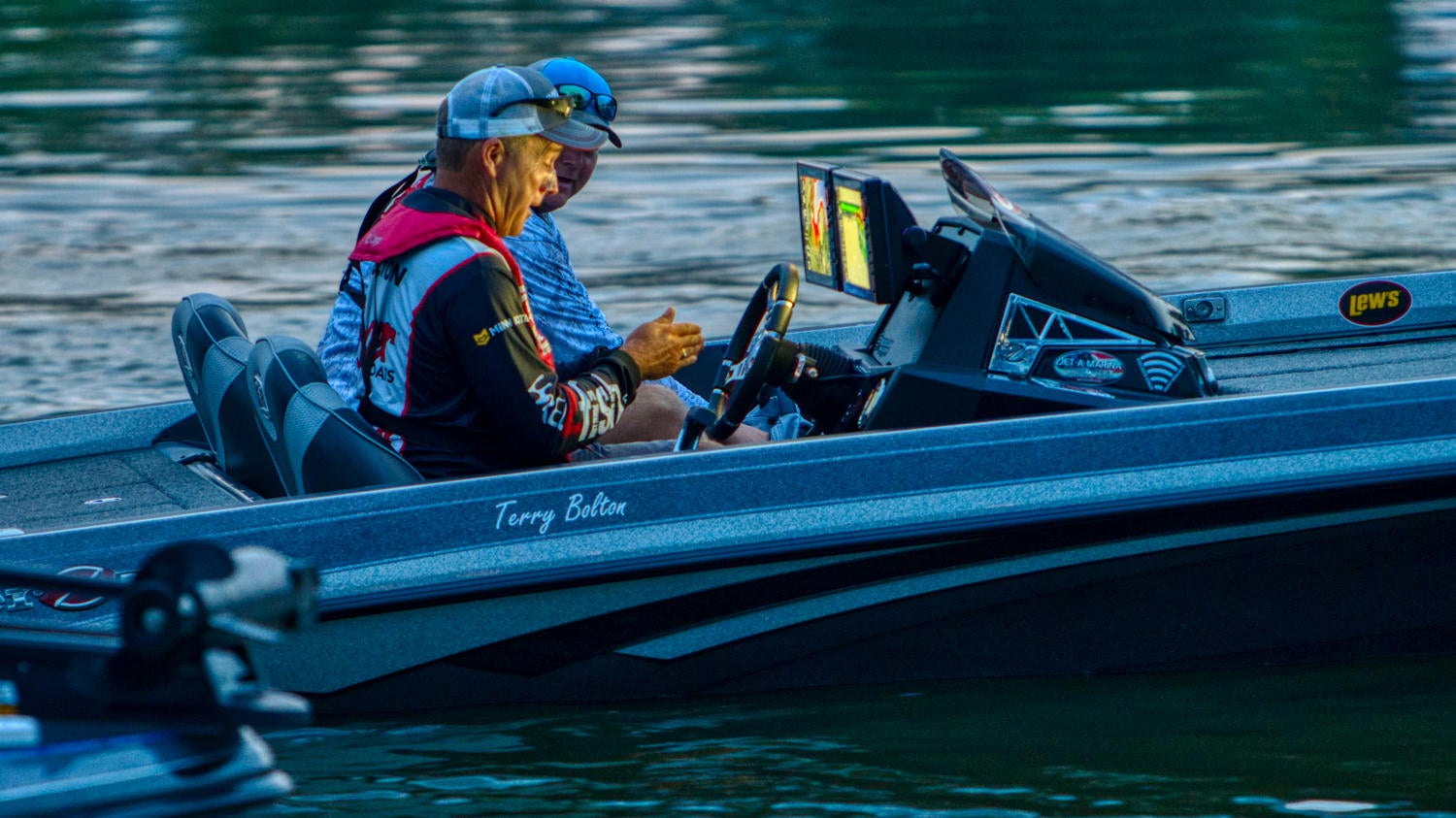 Jason Sealock
Sunscreen getting applied in the last few seconds before blast off. 
(14 of 15)
Bolton idles out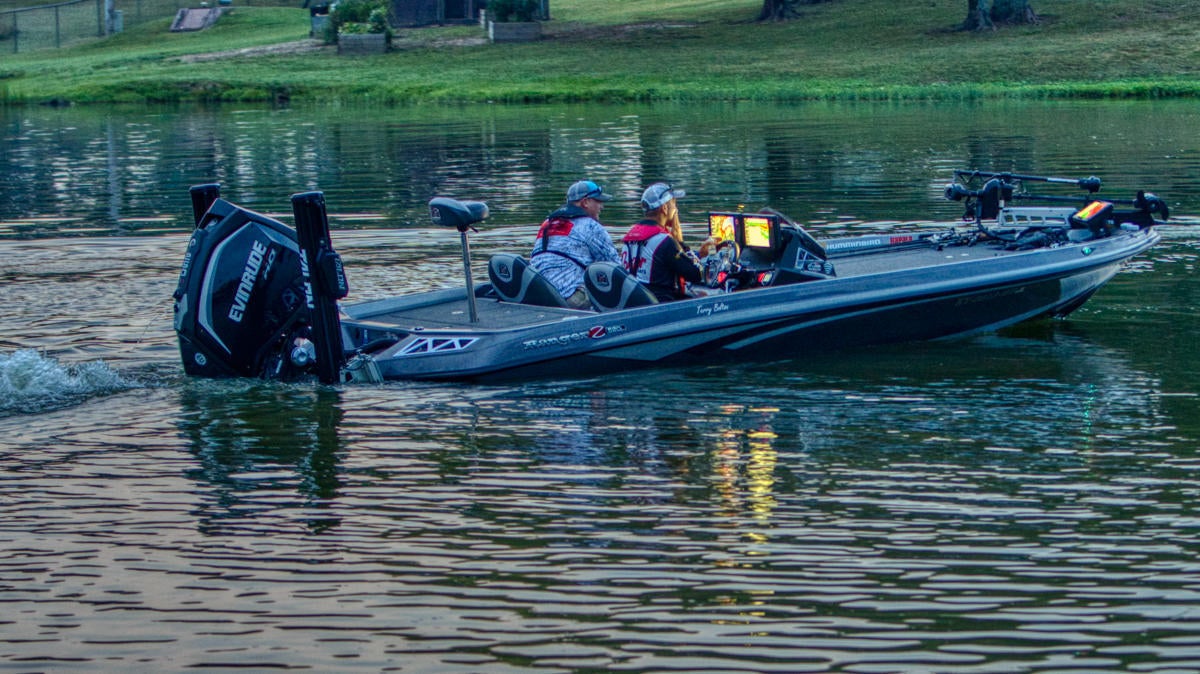 Jason Sealock
A lot of anglers hoping they make the right adjustments today to make the top 10 cut for Sunday. 
(15 of 15)
Anglers have been racing to their next spots all morning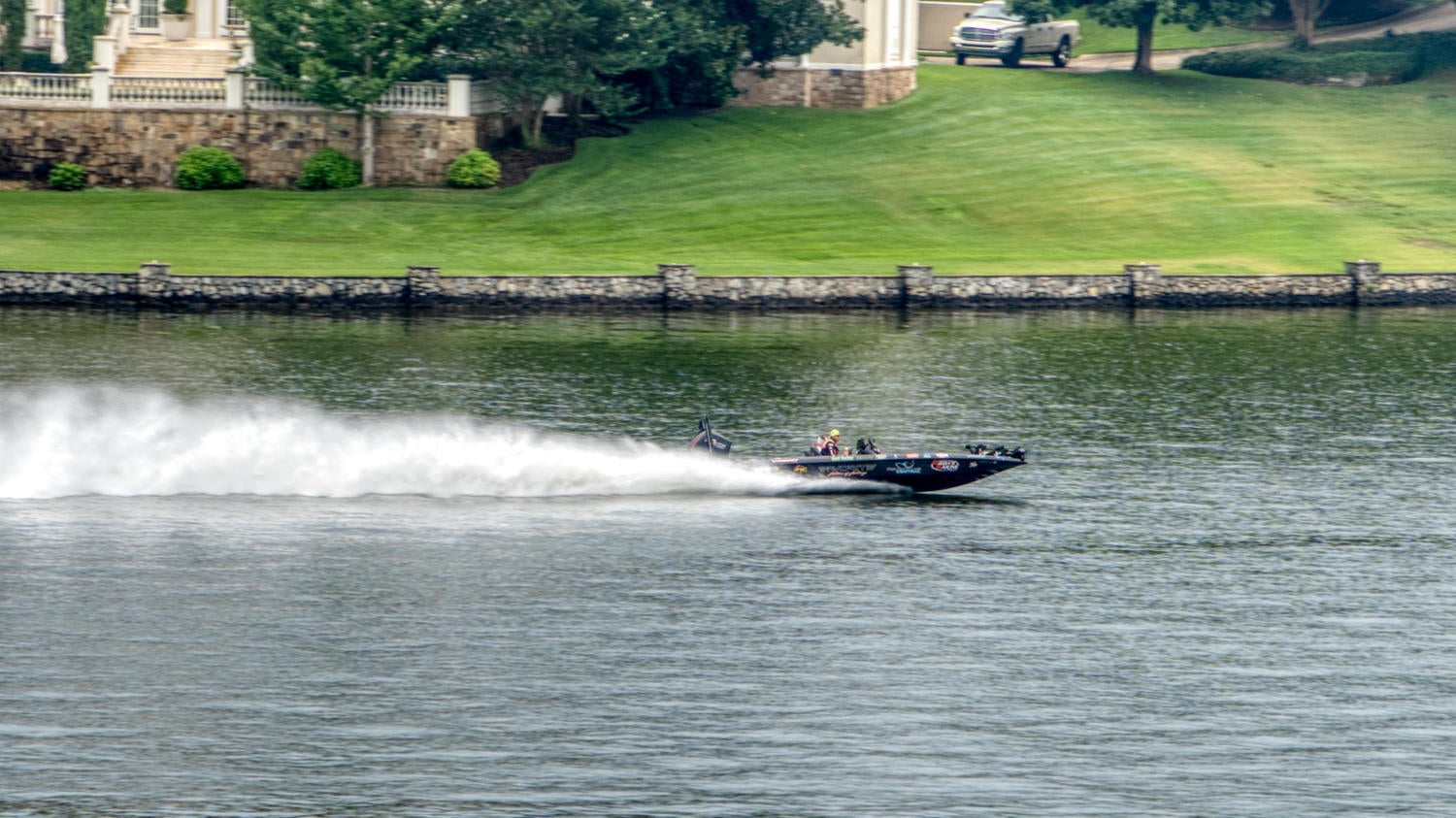 Jason Sealock
There has been a lot of racing around this morning.