Jason Sealock
This new vibrating jig offers a unique sound, weedguard, hand-tied skirts, widest array of color options, great keeper and more.
(1 of 7)
Unique blade attachment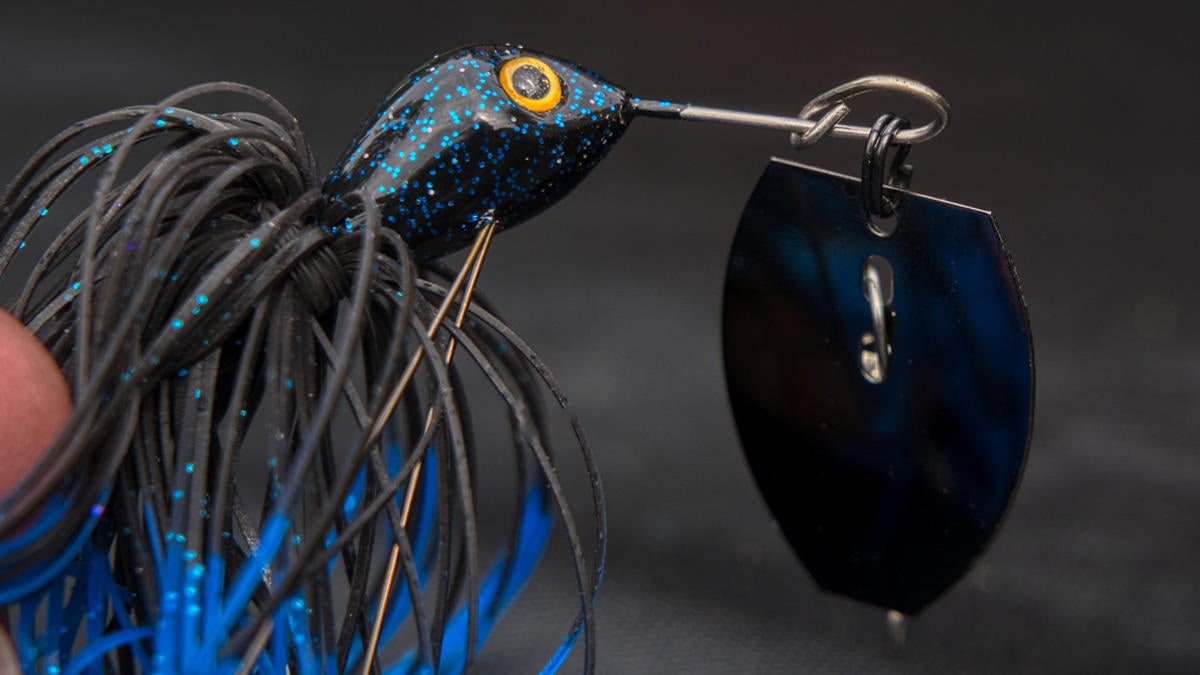 Jason Sealock
This is a different vibrating swim jig than we have seen. This arm is more than just another way to attach a blade. They were wanting to make the chatterbait louder to sound more like a lipless crankbait as well as have the flash of a spinnerbait. Using this arm they were able to accomplish both. So you get a bladed swim jig that has a ton of flash and the most sound you will find on one. 
(2 of 7)
Customizable guard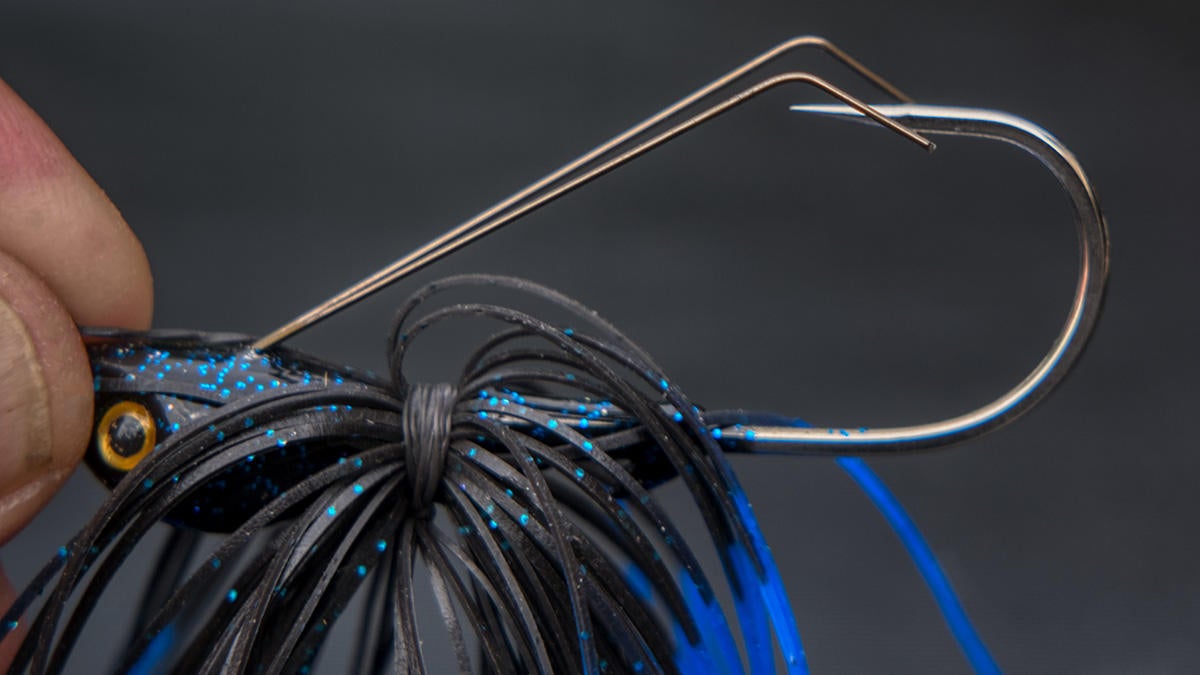 Jason Sealock
The Racket Blade with Weedguard has a bait with bendable guards so you can make the protection as soft or tough as you'd like. This is nice where you can bend it down when you're in more open water and bend it up when you're fishing it around wood. 
(3 of 7)
Great keeper and good hook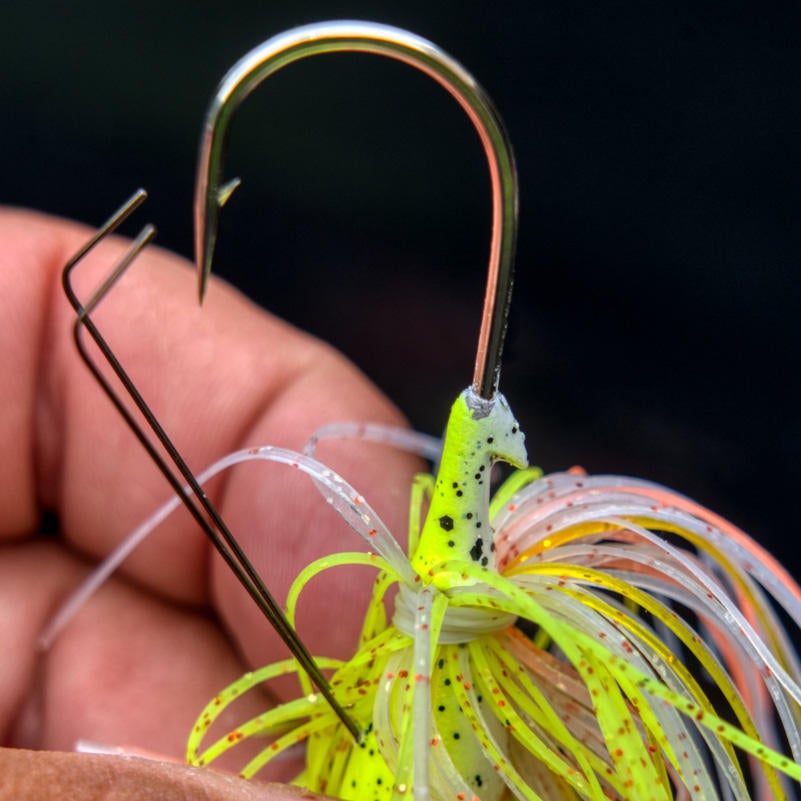 Jason Sealock
These Racket Blades have a really good plastic trailer keeper and a good hook. So you don't have to mess with your bait or worry with hooking up with fish. The bait fishes really well with these added features.
(4 of 7)
Proven Stanley head design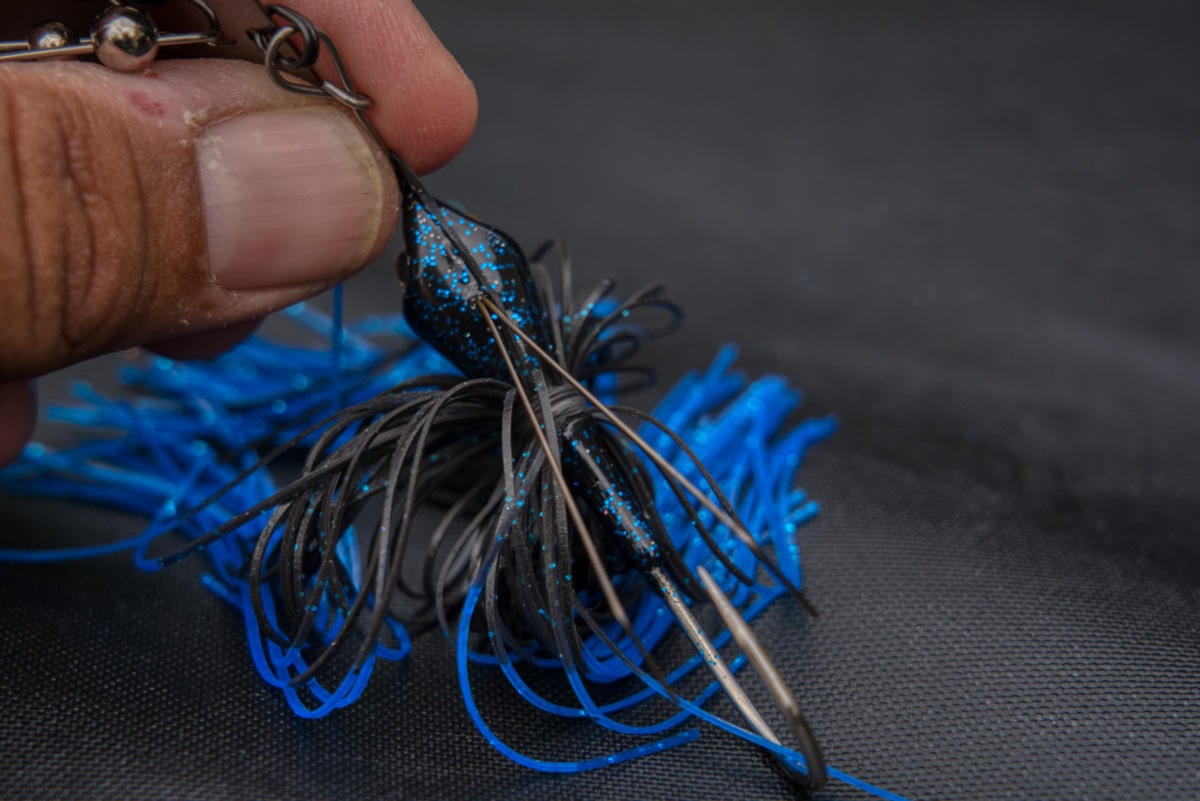 Jason Sealock
I've always been a fan of the Stanley head on their spinnerbaits. I throw the spinnerbaits religiously on Kentucky Lake and was glad to see this head incorporated into the Racket Blade.
(5 of 7)
Awesome color options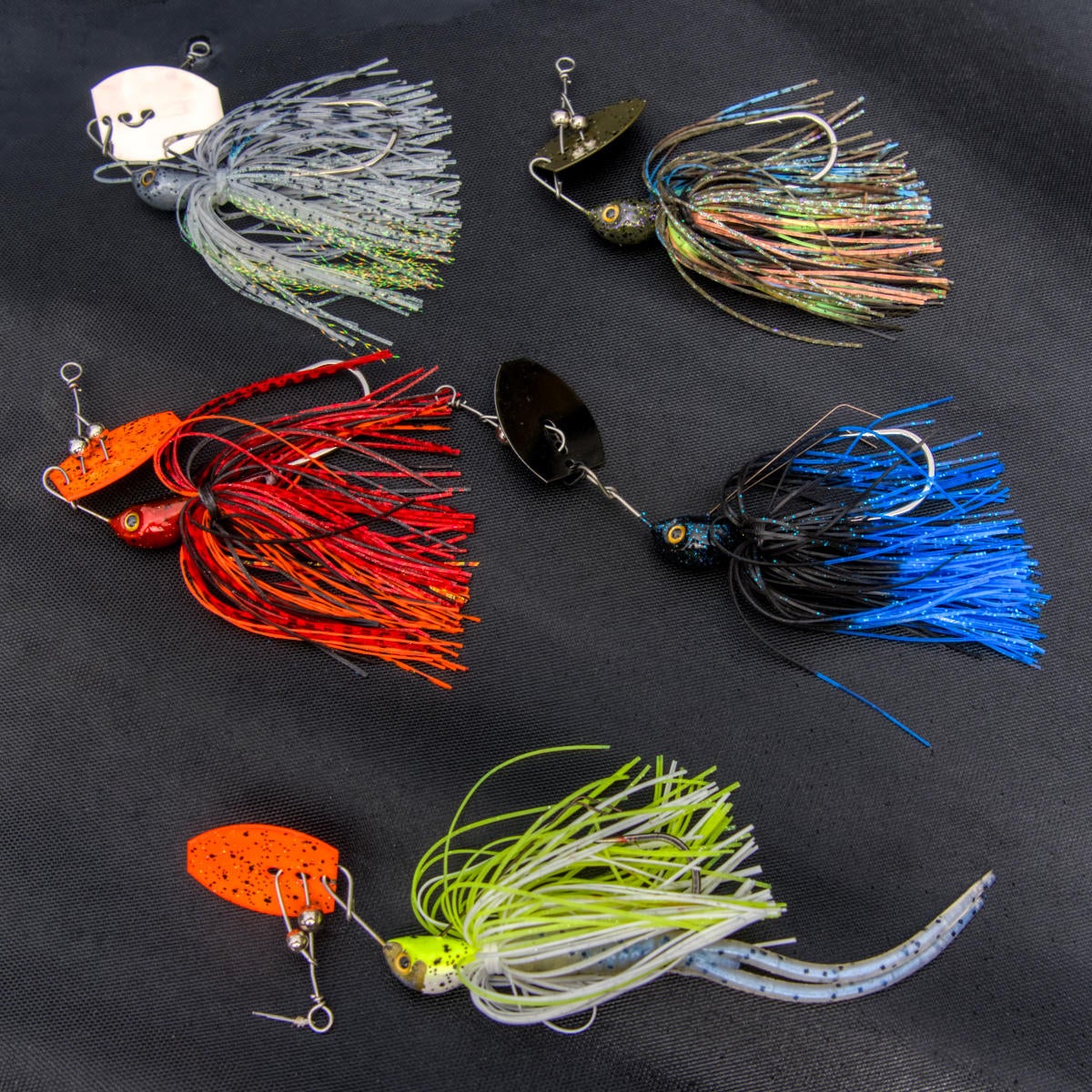 Jason Sealock
The Racket Blade comes in 16 different skirt colors and most of those have multiple blade color options. They have gold, silver, black, orange, green, and red blade options on a lot of the baits. But you can mimic spring craws, bluegills, nighttime and dark water colors and more shad and forage patterns.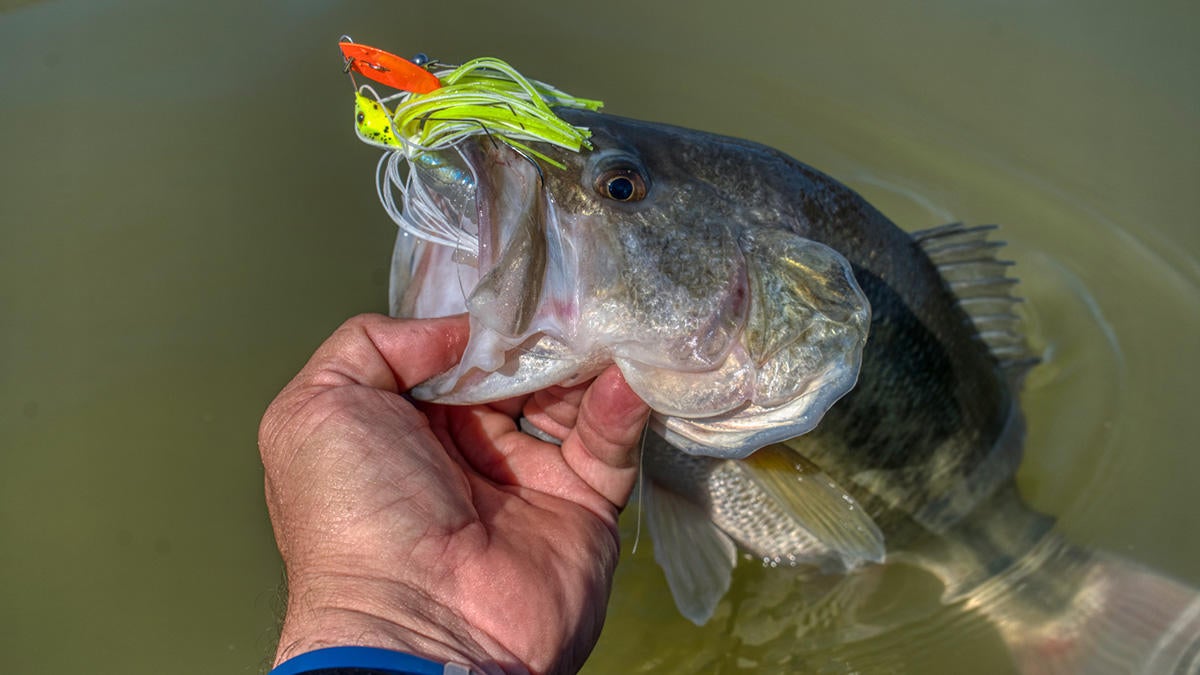 Jason Sealock
I caught a bunch of bass earlier this spring on the Racket Blade fishing in stained waters in Kentucky and Arkansas. I fished some with split tail trailers, Zoom Z-craws, and small swimbaits some. 
(7 of 7)
Racket Blade Fish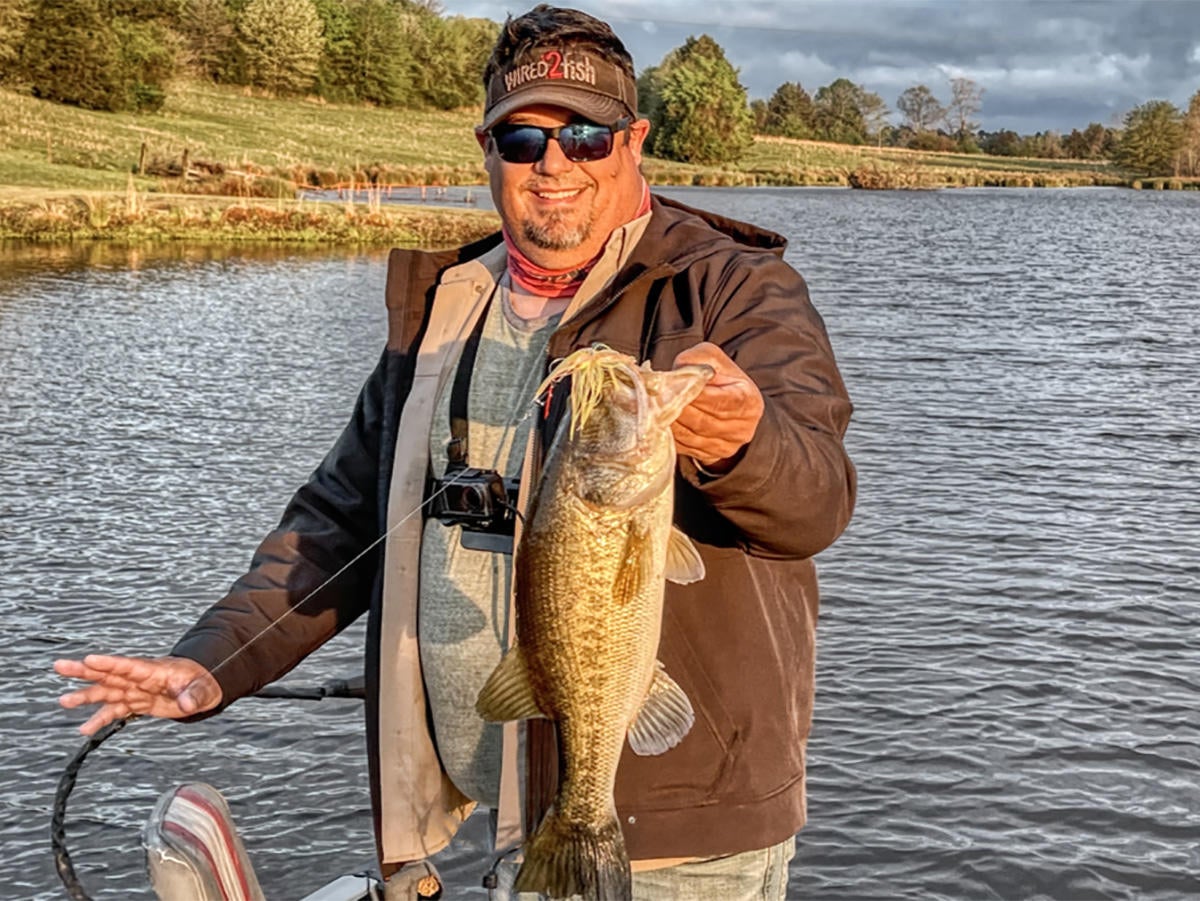 Jason Sealock
The bass like the sound this bait puts off in colored water. I caught a bunch of nice bass fishing super shallow in muddy water because the blade thumps really hard and has a good sound. I've caught several rolling it out deeper through cover like laydowns and stumps.
Regardless of how you like to fish, the Racket Blade offers a lot of options to expand opportunities with bladed swim jigs. 
You can find the Racket Blade with Weedguard at these online retailers: