Jason Sealock
Z-Man and Freedom Tackle partnered again to create a new hybrid ChatterBait called the ChatterBait Freedom CFL. This new version offers a ton of great features and is specifically made to be fished deeper and at faster speeds without rising to the surface on the retrieve. It will be a perfect weapon for swimming around on deep rocky bottoms as well as deeper grass areas. Here are some of the features I really liked about these new ChatterBaits that I hope you will also help you with some deep fishing situations.
(1 of 6)
A new option to turn heads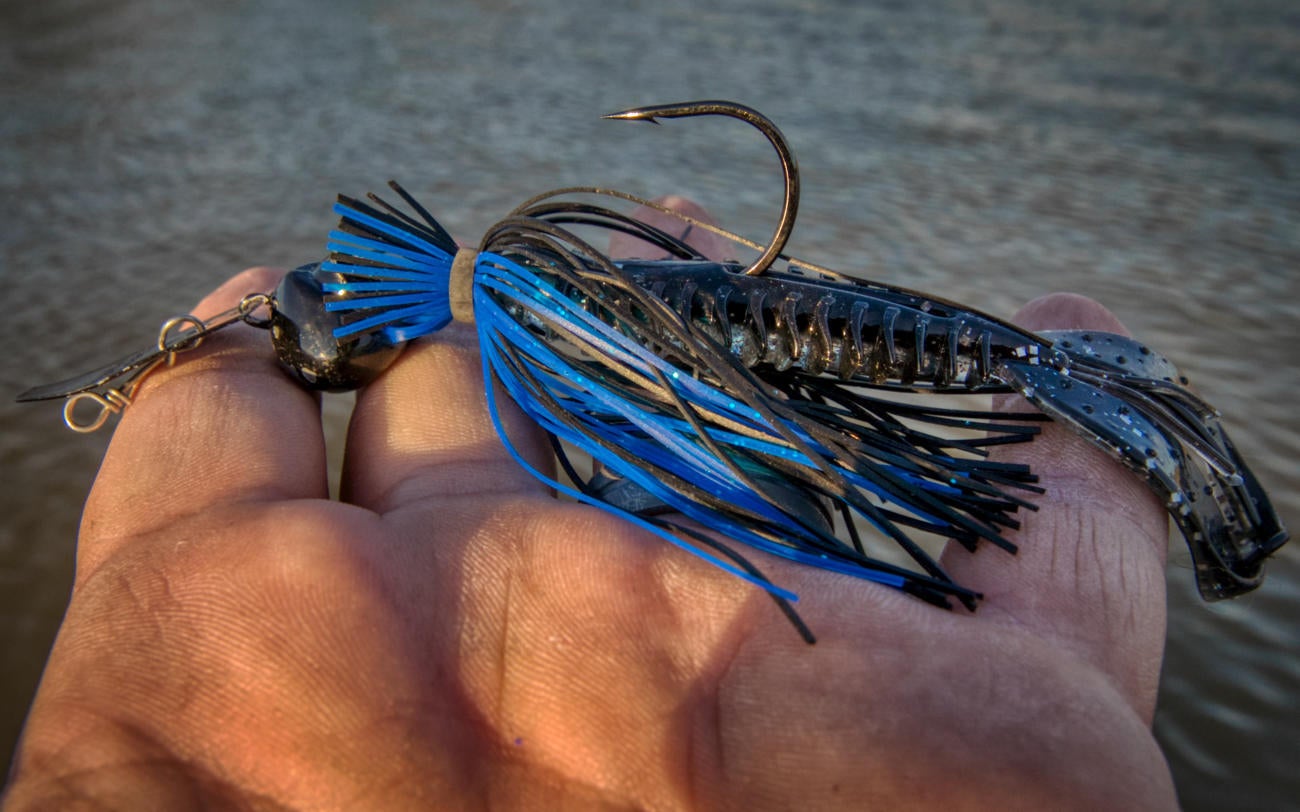 Jason Sealock
So my first thought when I got the new Z-Man ChatterBait Freedom CFL was this seems like a cross between a swing-head jig and a ChatterBait. After fishing it the last couple of months, it really is. It's a ChatterBait. It's a swing-head jig and plastic. It's for fishing deep, but works on shallow cover too. It knocks on the football head so you get that ticking sound like a Jack Hammer. This is an extremely versatile ChatterBait with multiple applications.
(2 of 6)
Hollowed head and awesome keeper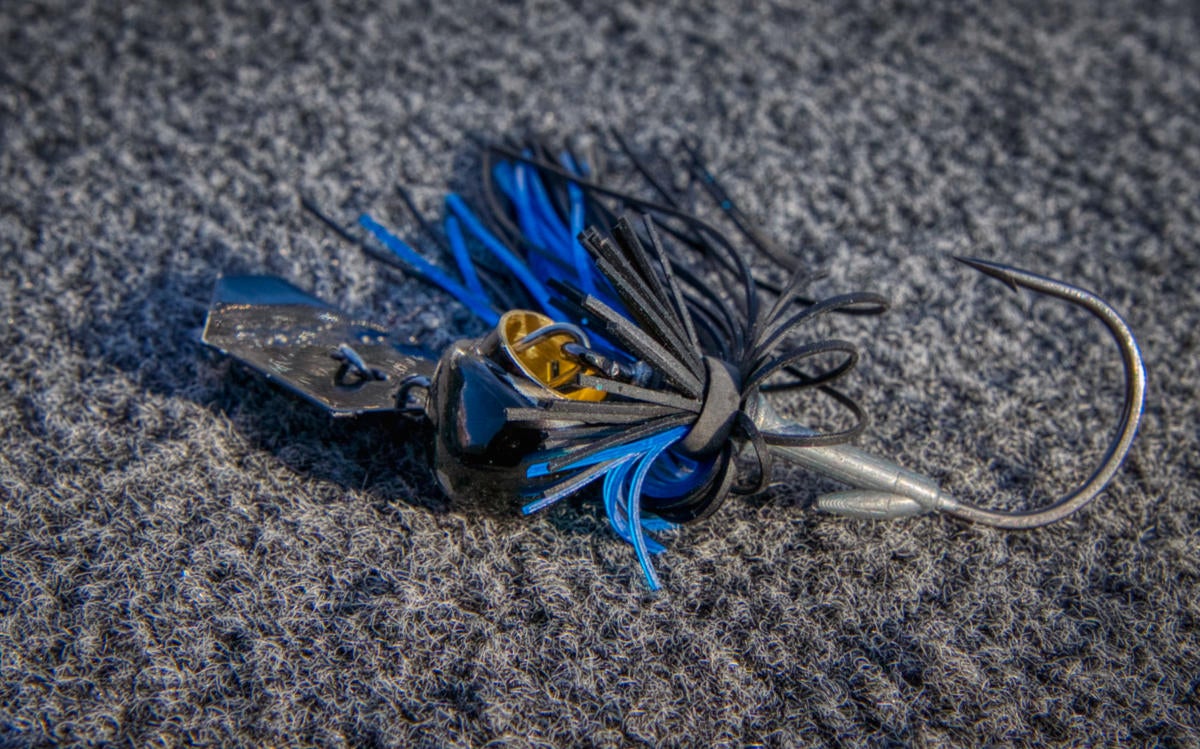 Jason Sealock
So diving into the ChatterBait Freedom CFL, the next thing I really liked was the weighted keeper on the hook. It holds plastics and ElaZtech trailers really well. Then you will notice the football head has the hollowed out section with the same great replacement hook attachment. If you damage or dull a hook, you don't have to throw the whole ChatterBait away. You just pop the hook off and pop a new one on.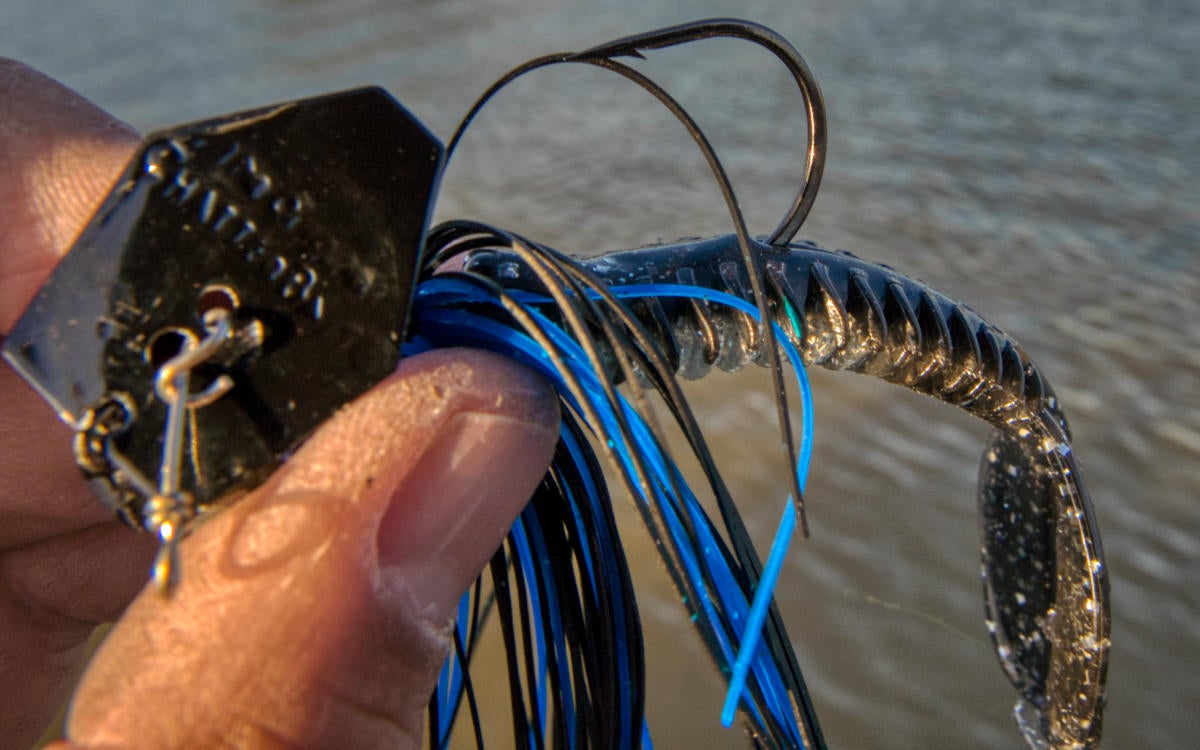 Jason Sealock
The biggest thing I didn't like about the original ChatterBait Freedom was the EWG hook. I took it off immediately and swapped it for a flipping hook. The new ChatterBait Freedom CFL comes with a heavy-duty VMC Flipping Hook. So I knew it would have a good hook-up ratio. The head keeps the bait down and the better hook sticks them no matter how they bite.
(4 of 6)
6 basic color options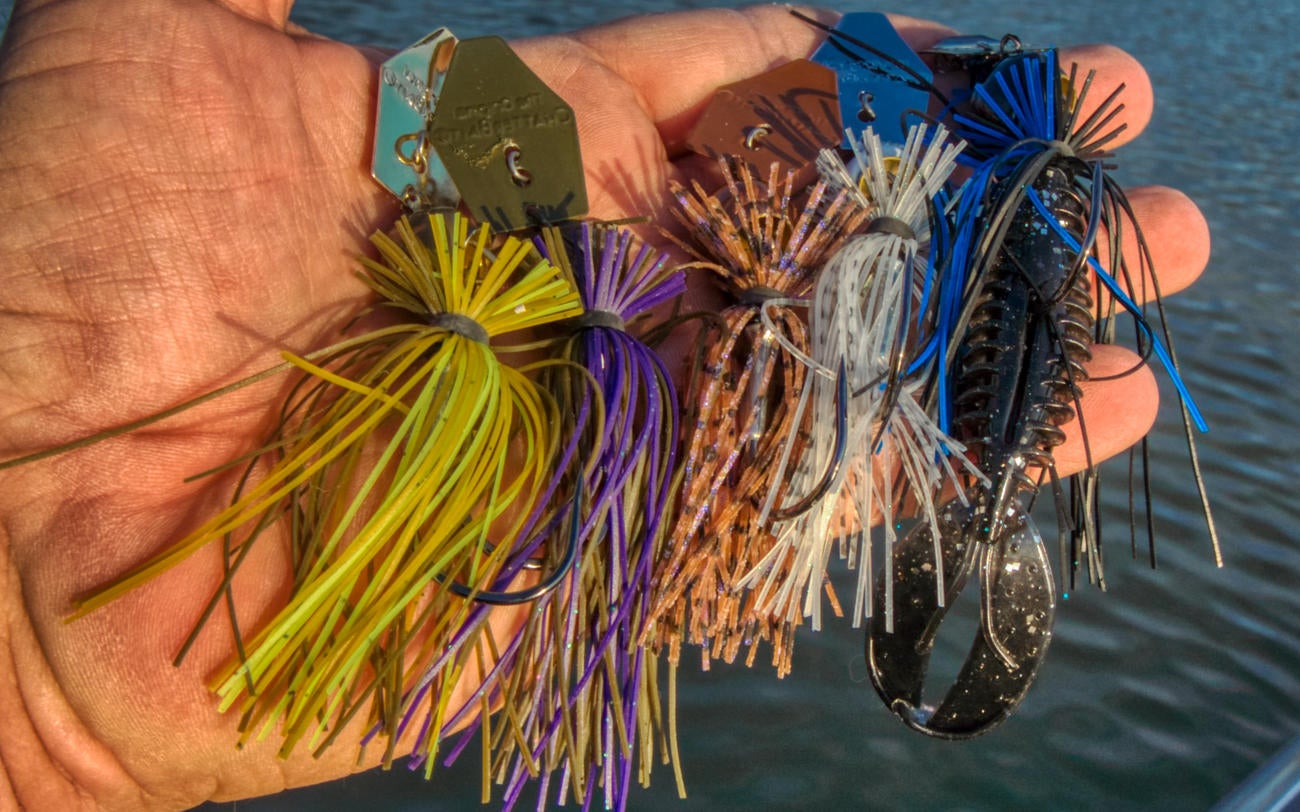 Jason Sealock
The ChatterBait Freedom CFL comes in 6 basic colors — green pumpkin, green pumpkintreuse, black and blue, threadfin shad, PB&J and Money Maker. There are different options on blade colors with these different colors as well, so you can find one that works for the water you like to fish. 
And if not, the skirts come off easily and you can pop on any color skirt that matches more to what you want to mimic. I for one have been using a custom orange fire craw version after that became all the rage this spring, and I have really been thumping the bass over the last few weeks on Kentucky Lake. 
(5 of 6)
Been beating it on the rocks all winter/spring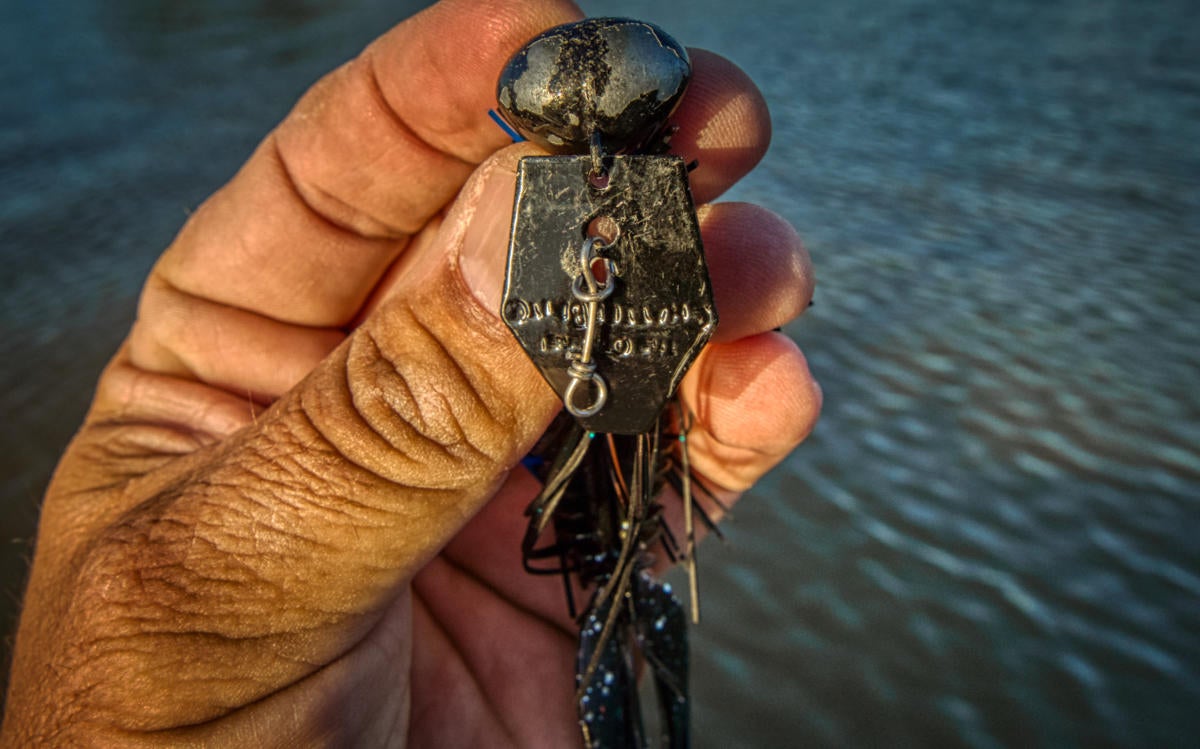 Jason Sealock
I've beat the ChatterBait Freedom CFL off of rocks for several weeks. I love that I can sling it around and bang it into stuff and not worry about it breaking. If I sling it into seawall, bridge piling or other hard object. It's tough and holds up well from my fishing abuse and the fish's abuse equally well. 
It really shines fishing it deeper. Its design keeps it from riding up. So you can tick it along the bottom a lot like a swing head. So for me, it really has become a clear water crankbait. You can experiment with trailer actions and colors as well. But it has a lot of versatility out deep.
(6 of 6)
Threw on the popular fire craw skirt with good results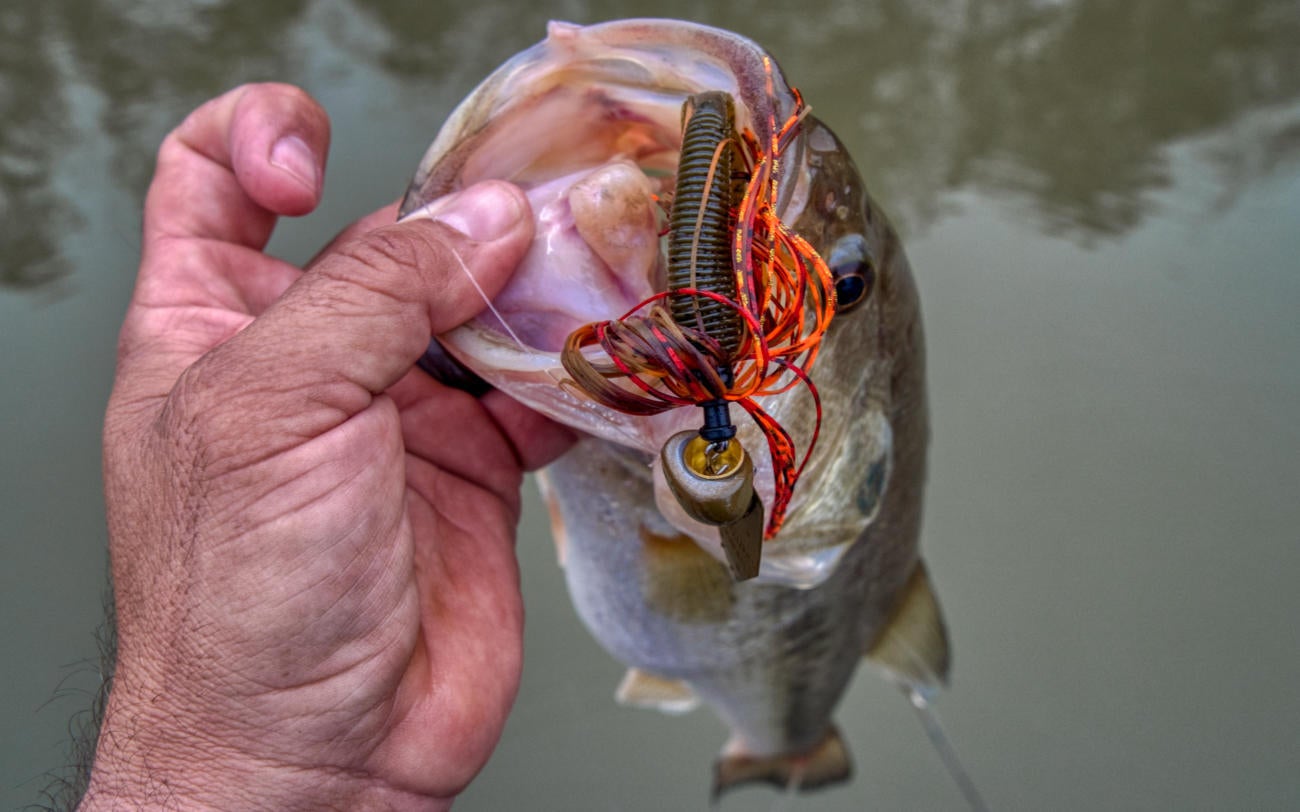 Jason Sealock
Like I said, I've played around with skirts, trailers, fishing depths and types of cover, and I just like how this one fishes. At $9.99 it's going to be an affordable ChatterBait option for bass fishing that fits a ton of fishing scenarios anglers will face all over the country and all throughout the year.
Not to mention if other options like Jack Hammers get harder to find, this will be a solid replacement. 
You can find the Chatterbait Freedom CFL at the following retailers:
SEE ALSO A COMPARISON UNDERWATER OF THIS AND OTHER CHATTERBAITS