JASON SEALOCK
I've been using the Lew's Super Duty 300 Speed Spool baitcaster since last fall and everytime I post a picture with it, several anglers ask me about this reel specifically as an option for throwing big swimbaits. While I think it was more intended to be used as a big braid reel (for throwing frogs and big topwaters) and a large line capacity reel for throwing ultra deep diving crankbaits and other heavy lures that you will make long casts with, it has been a good swimbait reel for me given certain characteristics of this reel.
I have used the reels a bunch on various different setups so I can share some insight about what I thought of this reel for various different bass fishing scenarios.
(1 of 8)
Lots of line capacity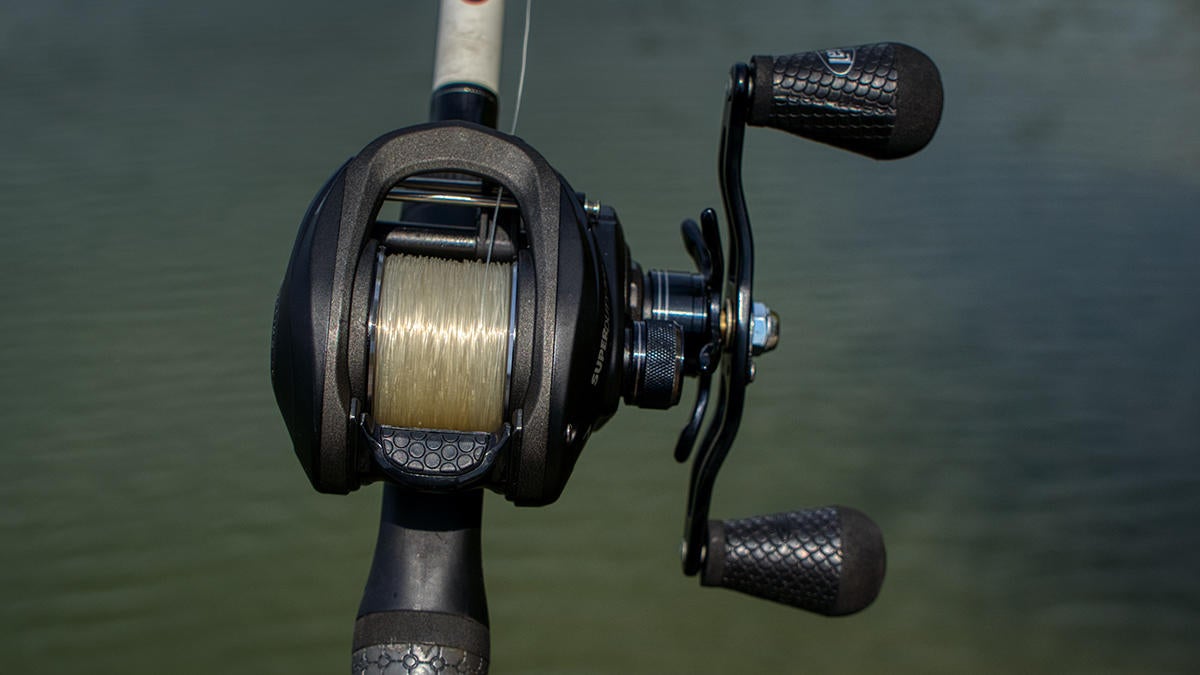 Jason Sealock
The original Lew's Super Duty reel has been one of their most popular reels for bass fishing anglers who love power fishing applications like flipping, pitching, frogging, punching, deep cranking and more. The strong body, heavy duty drag and oversized handle were all perfect. But since you are often using big braided lines or thick fluorocarbon pound tests, you often need more line capacity.
The additional line capacity on the Super Duty 300 lets you spool up with 190 yards of 14 pound monofilament, roughly the same for 40-pound braid. But if you bump up to 65 pound braid or 20 pound fluoro, you are still going to get more than 100 yards of line capacity. Which is awesome when you want to heave a huge 2 ounce topwater or 2 ounce ultra-deep diving crankbait on line heavier than 10 pound test. 
Jason Sealock
You still want good line control on the cast when using a bigger reel because an overrun with a much heavier lure often means you're going to be snapping off and losing an expensive fishing lure. The Super Duty 300 offers both a magnet braking system controlled with the outside dial as well as a centrifugal braking system on the inside of the side plate. 
That dual coverage yields longer precision cast control, especially with extra large lures like a Strike King Mega Dawg or a big 8-inch swimbait. 
(3 of 8)
Oversized handle
Jason Sealock
The Lew's Super Duty 300 comes in 3 models that all feature large oversized aluminum handles with Winn Grips. The J models feature a counterbalanced power handle with Winn Dri Tac Power Knob. 
Personally I prefer the standard, albeit oversized, dual knob handle. The Super Duty 300 fits my hands well and I can get back on the handle quick if I happen to take my hand off while fishing. My handle is still tight after several months of throwing big baits and setting and fighting bass out of a variety of cover and tight spots like docks, laydowns and large rocks.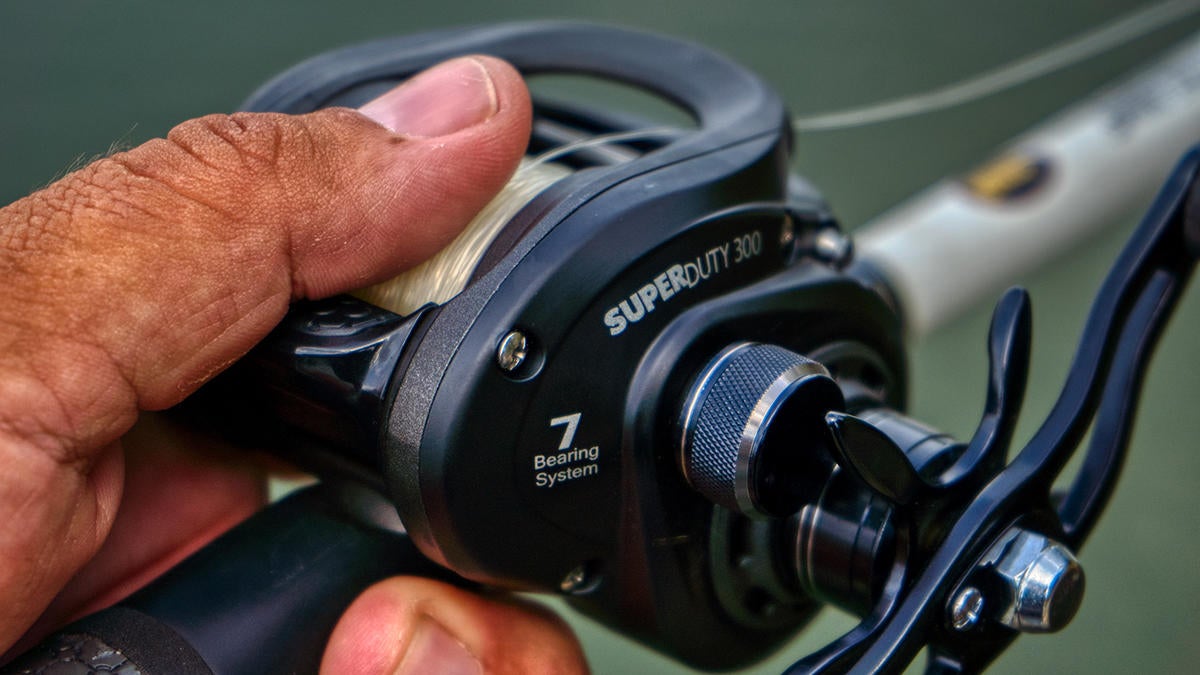 Jason Sealock
It's a bigger reel with better line capacity for sure, but I actually like that the Super Duty 300does not feel huge in my hands. I have arthritis and tendonitis in both my hands, wrists and my right elbow. So having to squeeze a bigger reel can be very taxing on a full day of fishing. This reel still felt low profile to me even though it afforded me many more yards of heavier line, 24 pounds of drag and a beefier handle. 
(5 of 8)
Good line management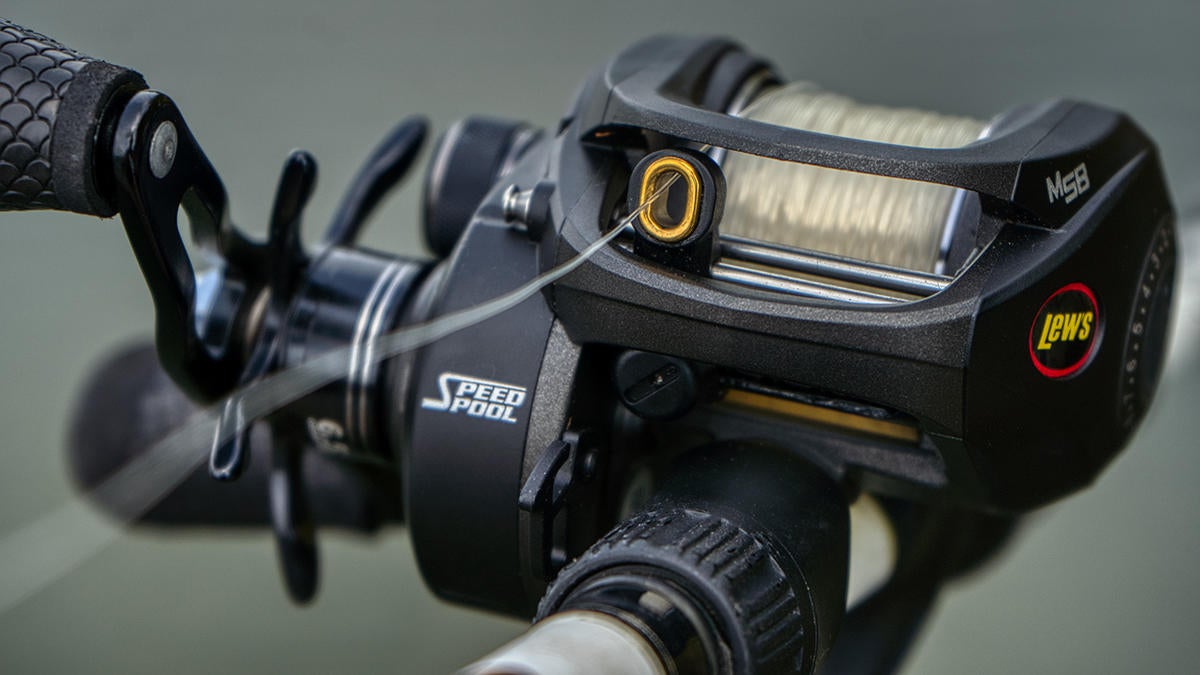 JASON SEALOCK
The oversized line guide and spool handle the bigger diameter lines very well. I can get maximum distance with big baits with the Super Duty 300. I've been staying off targets like laydowns, docks and rip rap walls and making long bomb casts up close to targets with good control of my distance and accuracy. 
The reel fishes fluidly like your standard conventional baitcasters with better line capacity and heavy duty components. 
(6 of 8)
Nice hook keeper option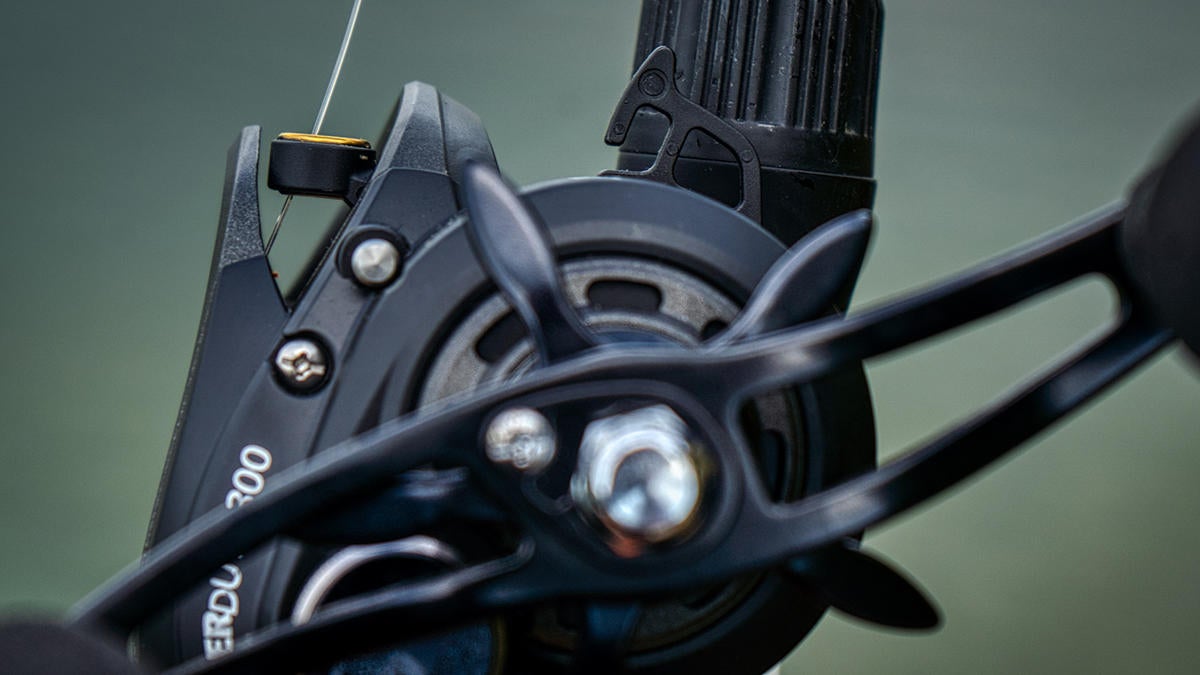 Jason Sealock
I like the hidden hook keeper that Lew's puts on the Super Duty 300. It's been nice for hooking big swimbaits which can really cause a lot of rash on a reel face. I usually have the bait hanging under the reel hooked on the keeper and running along side of the rod. This keeper placement seems to keep the bait from digging your rod up so much too. 
(7 of 8)
Throws big baits well
Jason Sealock
The bait in this picture is a Toxic Baits Slobstopper. It weighs almost 3 ounces. I have been casting it between boats and docks, down the side of long laydowns and over big flats. It's an oversized walking bluegill topwater that is too big and heavy to throw on conventional-sized tackle. But I fish it on the Lew's Super Duty 300 with ease on 20-pound monofilament. 
I've also used the Super Duty 300 with 65-pound braid for applications like frogging. It's become the favorite for a lot of pro anglers on tour for this application. Using 65-pound and 80-pound braid when they are fishing frogs around super heavy cover especially on lakes where 8 to 10-pound bass might bite the frog. Where you need to make long throws but have the power to horse big bass over and out of heavy cover.
The reel casts normal lures like frogs, topwaters, deep diving crankbaits really well. With smaller diameter lines like 12-pound fluorocarbon, you can really launch a deep diving crankbait with the larger spool size. 
You can check out the Lew's Super Duty 300 at the following retailers: 
(8 of 8)
A good alternative to popular big bait reels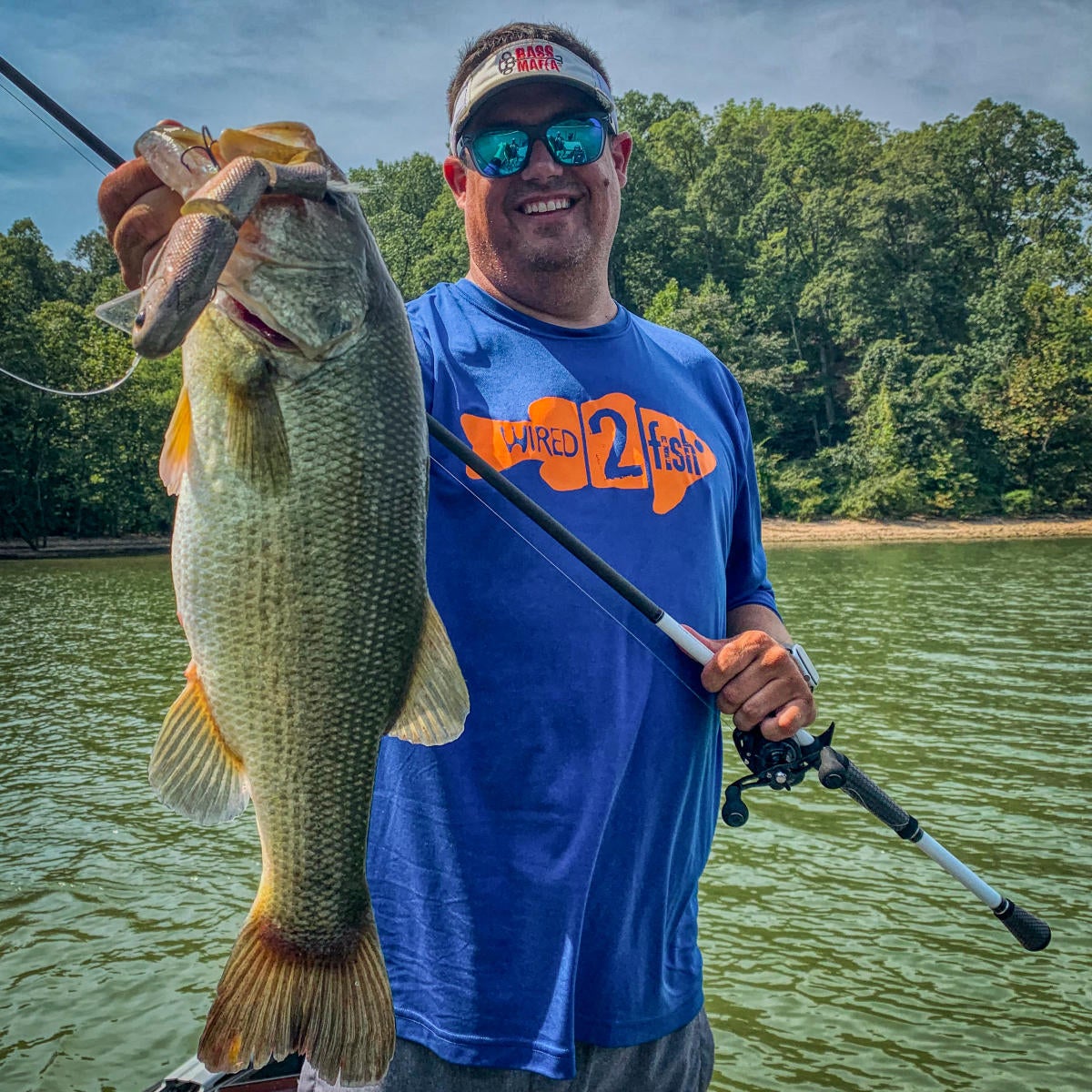 Jason Sealock
A lot of anglers stay loyal to reel brands that have served them well. I still have several of my first generation Lew's Super Duty reels so I was glad to see this reel has held up thus far to throwing big baits. While I'm not advocating guys dump their $400 swimbait reels for these new Super Duty reels, I do think if you're in that $200 budget range it's worth a look at this option from Lew's. 
I have 3 and have been happy with them for swimbaiting, big topwaters, deep cranking, frogging and flipping.